FILM REVIEWS:
THE 355 (USA 2021) ***
Directed by Simon Kinberg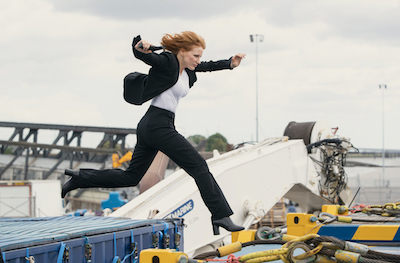 The 355 is the code name of a female secret agent that comes up near the end of the film entitled THE 355. THE 355 is the upcoming American action spy film directed by Simon Kinberg (DARK PHOENIX), with a screenplay by Theresa Rebeck and Kinberg, from a story by Rebeck. As the film stars Jessica Chastain, Lupita Nyong'o, Penélope Cruz, Diane Kruger, Fan Bingbing, five of the world's most beautiful actresses, it is a female wet dream in the same spirit of the James Bond films.
Actress Chastain proposed the idea of this female-led spy film in May 2018 and the finished film is finally here. As expected, it is a cheesy piece of work so expect major cheesiness and no-brain entertainment, and a good time can be had.
It is a tough bet to determine who is the most beautiful of the five actresses but my favourite is Penelope Cruz. The main agent is a wild card CIA agent, 'Mace' Brown played by Chastain. The other four include:
Lupita Nyong'o as Khadijah, a former MI6 ally and cutting-edge computer specialist;
Diane Kruger as Marie Schmidt, a rival German BND agent;
Penélope Cruz as Graciela, a skilled Colombian DNI agent and psychologist, thinly non-agent and
Fan Bingbing as Lin Mi Sheng, a mysterious Chinese MSS agent tracking the team's every move.
The male characters however, are mere pawns in the female spy game or a villain. The males include:
Sebastian Stan as Nick, a CIA agent and Mace's colleague;
Édgar Ramírez as Luis, a DNI agent;
Emilio Insolera as Hacker
Jason Wong as Stevens
The aim of the agents is to recover a top-secret weapon.
The film is a stylish set of action pieces put together to form the story. There is a stylish deliberate breaking of the 180 degree rule.
The 180-degree rule is a cinematography rule concerning the space between two actors within a frame. Imagine an invisible line, or axis, passes through the two actors. Under the 180-degree rule, the camera can move anywhere on its side, but it should not pass over the axis. Keeping the camera on one side of the 180-degree line makes sure the actors keep the same left/right relationship with one another. Scenes filmed this way look orderly and can be easily followed. A camera breaks the 180-degree rule if it crosses the imaginary line. By breaking the 180-degree rule, the camera captures a shot called a reverse angle. Reverse angles are disorientating for viewers. While a reverse angle can add dramatic impact in some circumstances, it can often distract viewers and undermine the scene.
In THE 355, d.p. Tim Maurice-Jones breaks the rule in the one scene with two men talking with Penelope Cruz. One figures the scene to showcase a little flair and also to serve as a metaphor that men can not fully be trusted.
As in all the high budget spy films, it is shot in various exotic locations around the world including London, Paris and Morocco. The 355 should not disappoint spy fans.
Trailer:
BEING A HUMAN PERSON (Sweden/UK 2020) ***
Directed by Fred Scott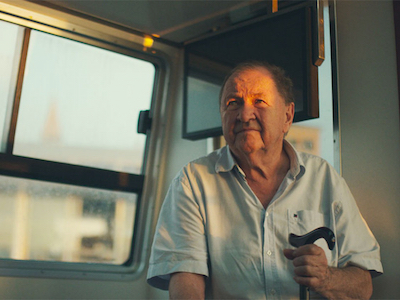 BEING A HUMAN PERSON is described in the film's poster as a film about Roy Andersson and the absurd art of living.
BEING A HUMAN PERSON is a documentary about Swede filmmaker Roy Anderssson. Docs about filmmakers make the best docs, in this humble reviewer's opinion, as these docs always contain clips from the director's works while giving insight on the work as well as the influences. The recent CLERK. on Kevin Smith accomplished lots besides being totally entertaining. And after viewing, one would surely be tempted to re-visit the director's body of work, if not visit it for the first time.
BEING A HUMAN is a doc on Roy Andersson, a filmmaker who might not be that familiar to commercial American audiences but among critics, Andersson is a gem. His films are looked forward to and are as entertaining as they are artistic. In the doc's introduction, Andersson lauds the importance of art. This is followed by a scene of him at work where one scene takes as long as 2 month to prepare and shoot.
Roy Arne Lennart Andersson (born 31 March 1943) is a Swedish film director, best known for A SWEDISH LOVE STORY (1970), and his latest ABOUT ENDLESSNESS(2019) His "Living trilogy," includes SONGS FROM THE SECOND FLOOR (2000), YOU, ARE LIVING (2007) and A PIGEON SAT ON A BRANCH REFLECTING ON EXISTENCE (2014). The latter film, more than any other, cemented and exemplified his personal style – which is characterized by long takes, absurdist comedy, stiff caricaturing of Swedish culture and grotesque. Andersson's background includes spending much of his professional life working on advertisement spots, directing over 400 commercials and two short films; directing six feature-length films in six decades. His 2014 film A PIGEON SAT ON A BRANCH won the Golden Lion award at 71st Venice International Film Festival, (there is a clip of Andersson reviving the award and giving a short speech) making Andersson the only Swedish director and the second Nordic director to win the award in the history of the festival, after Danish Carl Theodor Dreyer won in 1955. Andersson is considered one of the most important living European film directors, having four films officially submitted for the Academy Award for Best Foreign Language Film as Swedish entries.new Andersson.
The doc also examines Andersson with a drinking problem that had been going on for years. Andersson decided to quit, and did. His change in mood affected the film crew around him. The alcoholism is traced back to his father, a boxer who has mental problems as well as problems with drinking. The background can be seen to explain Andersson's fascination with lonely people or with ordinary people with boring husbands or wives or with pep out of touch with the surroundings.
Watching BEING A HUMAN PERSON is as much enjoyable as sitting through a new Andersson film. Hopefully, Andersson, seen quite frail at the end of the film, will be able to churn out a few more gems.
Trailer:
BORIS KARLOFF: THE MAN BEHIND THE MONSTER (UK 2021) ***1/2
Directed by Thomas Hamilton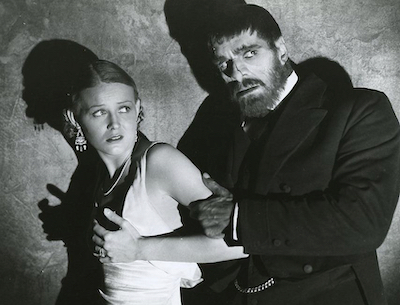 The documentary of the famous Boris Karloff known to the world as Frankenstein for playing the infamous monster is appropriately entitled BORIS KARLOFF: THE MAN BEHIND THE MONSTER. The doc is a comprehensive bio of the star together with the record of his ancestral roots and his rise to fame.
The doc begins with scenes from Karloff's famous films together with praise garnished on the actor from horror greats, like directors Guillermo del Toro (PAN'S LABYRINTH, CRONOS, THE SHAPE OF WATER, NIGHTMARE ALLEY), Joe Dante (THE HOWLING, GREMLINS, THE TWILIGHT ZONE), horror Master Roger Corman among others. Some time is spent describing Karloff's rise to fame before the film explains Karloff's ancestry that starts around the 20 minutes or so into the film.
There is a lot of information on the actor in the doc that many, including myself, are unfamiliar with. For one, Karloff was Anglo-Indian which explains his darker complexion. He also stuttered and had a lisp while being bow-legged resulting in him being bullied as a boy. But he more than made up for that by becoming a star, with not one but two stars on the Hollywood Walk of fame. Karloff also performed on Broadway in ARSENIC AND OLD LACE.
Karloff was born William Henry Pratt on 23 November 1887, at 36 Forest Hill Road, Dulwich, Surrey (now London), England. His parents were Edward John Pratt, Jr. and Eliza Sarah Millard. His brother, Sir John Thomas Pratt, was a British diplomat. Edward John Pratt, Jr. was an Anglo-Indian, from a British father and Indian mother, while Karloff's mother also had some Indian ancestry, thus Karloff had a relatively dark complexion that differed from his peers at the time. Boris was the youngest of nine children, and following his mother's death was brought up by his elder siblings. He received his early education at Enfield Grammar School, and later at the public schools of Uppingham School and Merchant Taylors' School. After this, he attended King's College London where he took studies aimed at a career with the British Government's Consular Service. However, in 1909, he left university without graduating and drifted, departing England for Canada, where he worked as a farm laborer and did various odd itinerant jobs. The doc also includes a segment of his life innCanada, particularly British Columbia before his acting career
But most important of all, the doc establishes the fact that Boris Karloff is a horror icon. He reprised the FRANKENSTEIN role in BRIDE OF FRANKENSTEIN (1935) and SON OF FRANKENSTEIN. Horror fans should be pleased with segments of Karloff as Imhotep in THE MUMMY(1932), and other horror flicks including his not so famous ones like THE OLD DARK HOUSE ( also in 1932). (See image.) Some humour is also inserted into the narration as seen in his debut with the great Bela Legosi in THE BLACK CAT (1934).Near the end, he made a solid comeback in his career by voicing the Grinch, as well as narrated the animated television special of Dr. Seuss' How the Grinch Stole Christmas! (1966), which won him a Grammy Award.
This enlightening, insightful and entertaining doc does justice to Boris Karloff, the legend and to the legacy of classic horror films. It premieres on Shudder, the horror streaming service and is definitely going to delight classic horror fans.
Trailer:
CLERK. (USA 2022) ***
Directed by Malcolm Ingram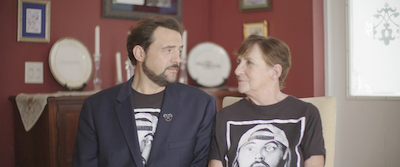 The doc sees, as in the words of Smith: "We now come now to the foundation upon which my entire life was built." And then he breaks out into a tuneless song. This is Kevin Smith - Kevin Smith at his entertaining best. CLERK (with a period) is a doc about Smith - a must entertaining writer/director and person and this the doc is an extremely entertaining feature.
Though CLERKS was Smith's breakthrough movie, I would consider DOGMA one of the funniest comedies of all time. The controversial film featured Matt Damon and Ben Affleck as fallen angels. It also had God and Satan in the film. But CLERKS. is Smith and how his career prospered.
What is most intriguing are Smith's influences - what changed his life, career and films. The doc highlights two influences.
Jason Mewes has quite a lot to say about Smith's early career. Mewes loved working with Kevin and played the role of his buddy in the JAY and SILENT BOB and other films.
This doc is very funny and even more so, when Smith appears on screen. He is not afraid to speak candidly. His take of the failure and disappointment of MALL RATS after the successful CLERKS also has the added element of insight.
The doc also contains memorable endearing moments. One segment has him doing a Q & A on stage and he talks about his love for being there on stage. The segment dissolves into a silent scene where the soul is shut off, but the whole audience can be seen applauding Smith talking on stage. This is a perfect example of a picture worth a thousand words.
Besides being a doc about Kevin Smith, the film includes insight of succeeding in the film business, how a filmmaker is accepted and put on a pedestal but also how one can be shunned. The insightful example is given of the acceptance and praise for CLERKS while his MALL RATS got panned. Smith came back with the excellent CHASING AMY based the life of a buddy who was gay.
The doc contains a fair share of pretty well known celebrities who have their say. One is director of SLACKER, Richard Linklater whose SLACKER was the film that inspired Smith to be a filmmaker. There is also Stan Lee, who talks about the comic book influence on Smith. Quentin Tarantino also makes a brief cameo. No doc is perfect without input from family (his mother and brother) as well.
"I loved it - I love the humour." "Kevin is so cool." "The stories he tells are always so phenomenal." "I never had so much fun in my entire life." These are all words of praise by Smith's fans as captured in the doc.
If one is not that interested in Kevin Smith as a filmmaker, this doc will come across as a bit much, touting him as super talented, super funny and super lucky. But to his die-hard fans, Smith might very well be.
Trailer:
ICE AGE: ADVENTURES OF BUCK WILD (USA 2021) **
Directed by John C. Donkin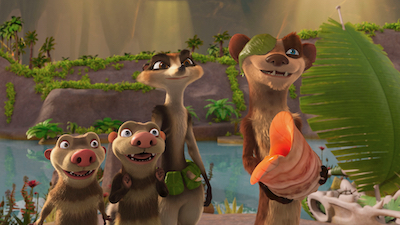 ICE AGE movies are and have always been a par below Disney and most other studios animation entertainment from the adults point of view. The humour is mostly infantile, jokes flat and plot unimaginative. The previous ICE AGE entries had a possum spend 10 minutes or so chasing an acorn creating snow avalanches and falling off cliffs etc. - somewhat boring for the adult world.
This latest entry enjoys once again, the talent of Brit Simon Pegg (STAR TREK, SHAUN OFTHE DEAD) and the film uses his British accent to their fullest to elicit laughs. But the jokes are often just so- so that Pegg's sort is generally wasted on kids.
Ice Age: Adventures of Buck Wild also known as The Ice Age Adventures of Buck Wild or Ice Age: The Adventures of Buck Wild (the title likely inspired by the 1984 film: THE ADVENTURES OF BUCKAROO BANZAI ACROSS THE 8th DIMENSION) centres around Buck going on an adventure in the Dinosaur World, also called The LostWorld (they discover the world by falling through a deep crevice) with Crash and Eddie.
The film emphasizes the importance of family. All the characters are from broken families - death of parents or abandonment, so that they have bonding with each other. This is a good message for children to appreciate family. Is it 'survival of the fittest'? or 'family? The film is again, not without its butt jokes. "Why is my butt stuck to this tree stump?" "Tree sap", comes the answer.
One plus of the film is its animation which is colourful, fast and furious and mostly accompanied by an appropriate musical score by Batu Sener. The creatures are also wonderfully created with the colourful dinosaurs with sharp teeth.
This film has had a rocky road in its journey to the big screen. The American computer-animated adventure comedy film. It was first intended to serve as the sixth installment to the Ice Age series and a spin-off of the franchise with star Simon Pegg, returning as Buck, with Seann William Scott and Josh Peck returning as Crash and Eddie respectively and is being produced by 20th Century Animation and distributed by 20th Century Studios as a Disney+ original film. It will be one of many animated films to be produced by 20th Century Animation and distributed by 20th Century Studios since the closure of Blue Sky Studios in April 2021. Since Blue Sky's closure, all the projects were cancelled. The film was first developed then as a TV series but finally ended up as this film.
It is not powers that make a superhero. It is courage. This is one of the better lines (for kids, of course) of the script.
This review can only stand so much of the ICE AGE films. This latest entry confirms the fact.
ICE AGE: THE ADVENTURES OF BUCK WILD opens in theatres, right at the time when cinemas are just allowed to open, Jan 31st.
I'M NOT IN LOVE (UK 2021) ***
Directed Col Spector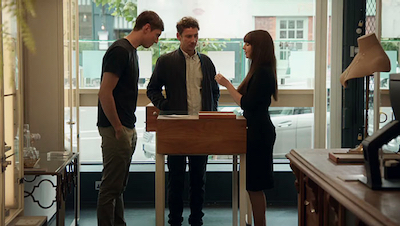 As the title of this British entry might imply, I'M NOT IN LOVE is advertised as an anti-romantic comedy. After receiving a marriage ultimatum from a woman (Cristina Catalina) he is not sure he truly loves, Rob (Al Weaver) is up against the clock to realize he should stop looking for the fabled 'Miss Right' and learn to see what is right in front of him.
I'M NOT IN LOVE begins impressively with a father waking up a boy (the boy to be the grown up protagonist as evident later in the film as the protagonist has a mother and missing father) with a little chat. It is a comical scene. The father informs the boy he is leaving him and his mother, despite the boy expressing his wishes to stay with dad. The father explains that the son can leave her when he grows up and that she is mentally unstable. He then fours advice that marriage is life being in a concentration camp anyhow he wishes to scream at the top of his voice at any wedding not to do it. It is an apt introduction tow hat might appear to be a funny comedy just before the opening credits roll and the audience sees a grown up couple, living together in the morning after a night with sex. He complains of her snoring, they argue at breakfast over trivial things (though about the origin of the universe), and is advised that living as a couple just means living unshackles with the key about to be turned.
So British is the way, mummy drops by to see her son with a walnut loaf only because she wants him to look at her broken down boiler. The son catches on and accuses her of bringing the elderly contents of her fridge as a gift in order to get something done.
To give director Spector's credit, he comes up with a few priceless hilarious comedic set-pieces. One occurs in a coffee shot when Marta's best friend comes up to Dave who is totally taken off guard and tells him off - how among other things, that he must have a low sperm count - at the way he treats Marta who wants to have a baby. Another is a date his friend Chris sets him up that goes completely haywire with his date telling him off" "You are not a good person."
I'M NOT IN LOVE is the final film in a trilogy of films about men and their relationship with women made by Director Col Spector. It follows on from the critical success of his previous films but little seen (I have not seen these myself) SOMEONE ELSE and HONEYMOONER. As such, if one loves British humour, I'M NOT IN LOVE has a special brand of it, and those who love British humour will be in for a treat of funny one-liners.
The film is available on various digital platforms on January the 25th. Quite funny and worth a look!
Trailer:
ONE SHOT (UK 2021) **1/2
French Title: SOUS LE FEU ENNEMI (Under Enemy Fire)
Directed by James Nunn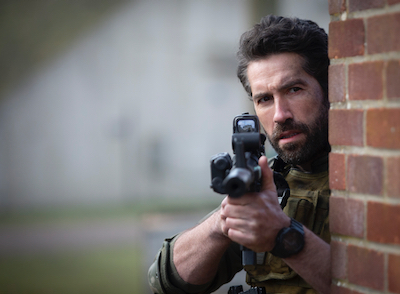 An elite squad of Navy SEALs on a covert mission to transport a prisoner off of a CIA black site island prison are trapped when insurgents attack while trying to rescue the same prisoner. Zoe Anderson (Ashley Green) is the woman who accompanies the SEALs with the paperwork and who appear to have the information that the prisoner is a terrorist who knows the location of a bomb that is about to go off in D.C. The SEALs are led by Jake Harris (British actor Scott Adkins putting on an American accent).
Though every character speaks with an American accent and that the theme is American, ONE SHOT is a British production, shot entirely in an area north of London. It is interesting to note than in American action films, the bad guys often than not, speak with English accents. In this British production, the bad guys speak French or English with a French accent. ONE SHOT the movie is shot entirely at "Bentwaters Park" in Suffolk (UK). Royal Air Force Bentwaters or more simply RAF Bentwaters, now known as Bentwaters Parks", is a former Royal Air Force station about 80 miles (130 km) northeast of London.
Performance-wise, the actors who can speak with a French accent, shout and make ugly faces seem to have gotten the part. The most famous actor in the cast Ryan Phillippe seems to be having a field day with his dialogue. At one point, he puts the flame of his lighter close to the eye of a terrorist and asks him: Ever read the Bible? It says ``an eye for an eye." as he tries to extract information from him. The segment too where the terrorists convince a fellow member that his suicide bombing stunt is all worth it is also quite funny - hilarious in he way the premise is taken so seriously.
The dialogue is occasionally bad, the writers assuming that the audience is ignorant. In one scene, the female analyst, when told that she does not approve of the torture methods replies: "When tortured you get to hear whatever the tortured thinks you want to hear… bad intel. You can get more information from a plate of hot food and a pack of cigarettes." The reply: "You sound less like an analyst than a field operative." This implies that the entire audience could be field operatives with that age old understanding everyone has , already about the effects of torture. In one scene the SEALs have Mansour, accompanied by Zoe. There is a shouting match argument. A soldier: "Give Mansour up. If not, they will kill us all." Zoe: "No, I have to bring him back alive." Mansour (lying): "I am innocent" The same banter goes on, hilariously with no decision made as to what to do. And here is more: The bad guys have this lesson summarized in one line: "Listen and obey even if you have to die!"
ONE SHOT is the kind of cheesy action thriller that, like most cheesy films, is so watchable because of the fact. It means that ONE SHOT is not necessarily a good movie, but an easy film to watch, especially when getting a good giggle from its flaws.
PARALLEL MOTHERS (Spain 2021) ***1/2
Directed by Pedro Almodovar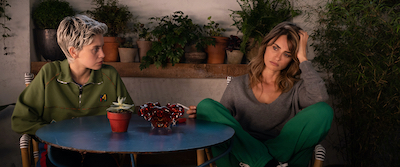 Pedro Almodóvar's new drama on motherhood and family PARALLEL MOTHERS (Madres paralelas), centres on two two single mothers, whose lives intertwine after they meet at a Madrid hospital, delivering their baby daughters. It is a story that takes unexpected twists and turns that would not be revealed in this review as the twists are an essential part of the film's entertainment.
Janis (Penelope Cruz) is a talented and in-demand fashion photographer. After a shoot with a forensic anthropologist, Arturo (Israel Elejalde), Janis asks if he can help open a mass grave containing the body of her great-grandfather, among the 100,000 citizens who went "missing" during the Spanish Civil War and the brutal Francoist dictatorship. The two begin an affair and – at almost 40 – Janis is delighted to find out she is pregnant. The other mother is a much younger Ana (Milena Smit) who is more of an adolescent, traumatized by her situation.
Ana brings up her baby daughter on her own without the support of her stage actress mother who abandons her in Madrid to tour with her theatre group. Ana and Janis become good friends and a relationship develops between the two women. But there is more at stake with their relationship. Janis breaks it up with Arturo, as he is married with a wife who is suffering from cancer. While all this is going on, the mass grave excavation is approved and the graves are dug up.
There is more politics in this film compared to other Almodovar films. After Franco's death, a new Spanish democracy saw writer/director Pedro Almodóvar begin to flourish with '80s films like Pepi, Luci, Bom, Law of Desire and Women on the Verge of a Nervous Breakdown. Gay Spanish auteur Pedro Almodovar has a superb body of respected works. While making a film every two years, Almodovar is still working at his prime without a sub-standard film in his dossier. PARALLEL MOTHERS is Almodovar's latest film, a film about motherhood, and one that proves the director is still in top form.
Almodovar makes his audience think throughout the movie. In one scene, Janis wears a red blouse and goes to open the door, visited by her man, the father of the baby. When the door opens, the scene shows her in a different outfit which prompts the audience to think what is actually going on. It is soon revealed that the scene is identical but taking place a year earlier when the man visited her before the baby arrived The scene is immediately shifted to the present wen she is again wearing the red blouse.
As in all of Almodovar films, there is plenty of colour - bright Spanish colours. In the scene where Janis hangs out her clothing to dry, one can see the multiple colours of the cloth pegs that she uses. She, of course, is dressed in bright red, bringing more colour to the scene.
One staring flaw of the film is the film's lack of connection between the two stories - the mass graves excavation and the tale of two mothers. The common thread of Janis' male lover is not convincing enough.
Still, PARALLEL MOTHERS is Almodovar at his best with Cruz delivering a top notch performance with his other regular actresses like my favourite, Rossy de Palma, looking gorgeous as ever, playing Janis' over-supportive best friend who comically will do anything for her though Janis keeps refusing her help.
SALT IN MY SOUL (USA 2021) ***
Directed by Will Battersby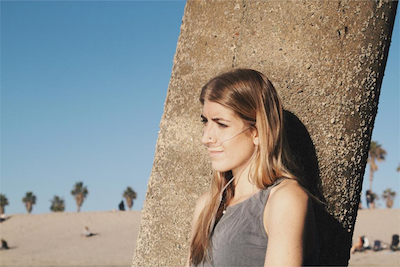 If you want a good cry and feel good film at the same time SALT IN MY SOUL will do the trick.
Mallory suffers from Cystic fibrosis. (CF) is a genetic disorder that affects mostly the lungs, but also the pancreas, liver, kidneys, and intestine. Long-term issues include difficulty breathing and coughing up mucus as a result of frequent lung infections.
Based on the posthumously published bestselling memoir of the same name, this documentary takes one inside the mind of a young woman, Mallory (playing herself in the film) who tries to live a full life while dying. Mallory Smith was diagnosed with cystic fibrosis at the age of three. In her twenty five-year battle with the deadly disease, she carved out a life that most of us don't come close to. Using Mallory's posthumously published 2500-page secret diaries, hundreds of hours of newly discovered footage, and audio recordings, the film offers Mallory as the narrator of her own extraordinary chronicle.
The emotional film follows Mallory's life quite closely - made even more emotional with the red person playing herself. There is archive footage showing her to be looking really fit and normal, tall and athletic doing swims and athletics. Mallory also has the typical boyfriend, trying to lead the typical normal.
It is sad to see photos of Mallory in hospital when she contracted a severe infection causing her to be hospitalized for weeks, close to death. With dedicated nurses on her side and a very diligent Thai doctor who tries everything, she miraculously survives, just before entering Stanford University. The film centers on a medical trial that turns out so successful that she stayed out of the hospital for 16 months.
Mallory burns bright. Her friend says on camera that she wishes Mallory would not burn so bright as brighter lights burn out faster. Mallory was diligent, never wasted time and lived her life to the fullest.
The film offers some important lessons for audiences. One is the importance of keeping a journal. It is from Mallory's journal that her life can be inspirational to many. Another lesson is good heartedness. Mallory was always smiling and had immense positivity in her dealings. Yet every decision Mallory makes has a life or death implication. But she does not want this to show in her dealing with others. Mallory wants to give something back to life and to be able to make a difference in her life.
The film is also quite technical in terms of medical terminology. But there is a lot to learn about c.f. like c.f. patients cannot be close to each other as they can infect each other.
It is also touching to see Mallory fall in love. With a guy called Jack who she had met at a party. A musical interlude is inserted at this point, pointing to optimism.
SALT IN MY SOUL may not win the Best Documentary award but this is one film that is made with heart and perhaps the most inspirational documentary to be seen this year.
WHO WE ARE: A CHRONICLE ON RACISM IN AMERICA (USA 2021) ***1/2
Directed by Emily Kunstler and Sarah Kunstler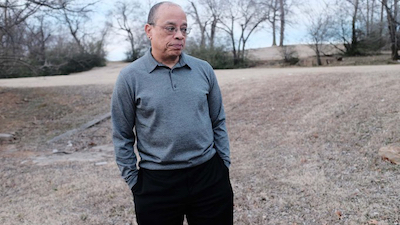 Jeffrey Robinson, a lawyer for some 40 years, the subject of this doc on racism is a very angry man. And there is a reason for him to be. The doc illustrates why, and hopefully by the end of the doc's viewing, many others will be angry enough to effect a change so that the past can progress the future that is ahead. Robinson also wrote and produced this film.
The film takes its focus from the captivating speech given by Robinson (former ACLU Deputy Legal Director) at New York's Town Hall on Juneteenth 2018. The speech is intercut with interviews and footage of the past from segregation to black lynching to the assassination of Martin Luther King to the present with Robinson challenging his audience to make a difference at the end of the talk. The doc occasionally feels like a history lesson, one that according to Robinson is not taught and should be taught in schools to reveal who Americans are.
A very important point brought up in the film is unconscious racism. A slight diversion to the review here…..Personally, I have encountered this twice, two incidents that have affected the way I think and know racism, and which I would like to share with readers. Being Asian Chinese, I once could not find and asked a white supermarket employee where the lamb chops were. He pointed me to the lamb chop which had a sign that I had missed hanging over them while saying: "You cannot read English?" Though he might have said this jokingly, it was racist and definitely offensive, and I should have lodged a complaint. The second case was at the airport customs when my buddy, Dino Hernandez was asked to throw his water he had just bought out. He looked at the two customs staff who made him do it and he said to me: "It is because of them that this is all happening." Dino was referring to the colour of the staff being dark, assuming them to be Muslims though it was clear that they were East Indian, as they looked so and spoke with an Indiana accent. In both cases, the two were unaware of the fact that they are 100% racist.
Robinson expands and defines racism as prejudice + social power + authority.
The film educates with new information with a re-look of familiar racist information. The former includes the meaning of the name of the famous bridge with the plaque Edmund Pettus on it. For the former, there is a clip of D.W. Griffith's infamous racist movie BIRTH OF A NATION. The clip showing a white girl who would rather jump to her death than escape from the sexual assault of a white man with his face painted black says it all.
The doc is centred towards Americans and addresses directly to Americans. For this reason, non-Americans like Canadians and Brits can sit back and say: 'That is not us'. The three main issues examined in the film include slavery, the taking down of monuments and police racism. Director Kunstlers or even Robinson could also have added their views on what should or how racism in other countries be addressed.
But the film is unmistakably a very powerful one. The film makes its mark in terms of information and insight, angering the audience for injustices done and a desire to fight for a nation with zero tolerance towards racism.
The African American Critics Association has awarded WHO WE ARE the Best Independent Film and with reason.
Trailer: