08
Jan
2022
Details

Category: Movie Reviews
Written by Gilbert Seah
FILM REVIEWS:
BORIS KARLOFF: THE MAN BEHIND THE MONSTER (UK 2021)
Directed by Thomas Hamilton
(Review embargoed till Jan 24)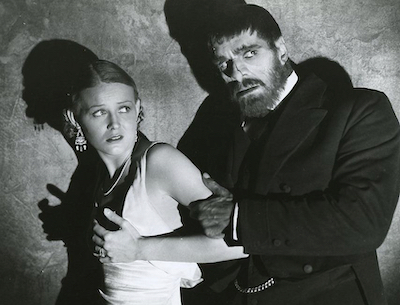 Trailer:
PARALLEL MOTHERS (Spain 2021) ***1/2
Directed by Pedro Almodovar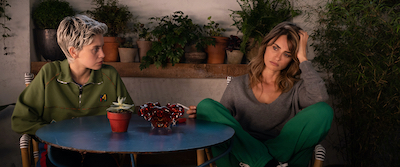 Pedro Almodóvar's new drama on motherhood and family PARALLEL MOTHERS (Madres paralelas), centres on two two single mothers, whose lives intertwine after they meet at a Madrid hospital, delivering their baby daughters. It is a story that takes unexpected twists and turns that would not be revealed in this review as the twists are an essential part of the film's entertainment.
Janis (Penelope Cruz) is a talented and in-demand fashion photographer. After a shoot with a forensic anthropologist, Arturo (Israel Elejalde), Janis asks if he can help open a mass grave containing the body of her great-grandfather, among the 100,000 citizens who went "missing" during the Spanish Civil War and the brutal Francoist dictatorship. The two begin an affair and – at almost 40 – Janis is delighted to find out she is pregnant. The other mother is a much younger Ana (Milena Smit) who is more of an adolescent, traumatized by her situation.
Ana brings up her baby daughter on her own without the support of her stage actress mother who abandons her in Madrid to tour with her theatre group. Ana and Janis become good friends and a relationship develops between the two women. But there is more at stake with their relationship. Janis breaks it up with Arturo, as he is married with a wife who is suffering from cancer. While all this is going on, the mass grave excavation is approved and the graves are dug up.
There is more politics in this film compared to other Almodovar films. After Franco's death, a new Spanish democracy saw writer/director Pedro Almodóvar begin to flourish with '80s films like Pepi, Luci, Bom, Law of Desire and Women on the Verge of a Nervous Breakdown. Gay Spanish auteur Pedro Almodovar has a superb body of respected works. While making a film every two years, Almodovar is still working at his prime without a sub-standard film in his dossier. PARALLEL MOTHERS is Almodovar's latest film, a film about motherhood, and one that proves the director is still in top form.
Almodovar makes his audience think throughout the movie. In one scene, Janis wears a red blouse and goes to open the door, visited by her man, the father of the baby. When the door opens, the scene shows her in a different outfit which prompts the audience to think what is actually going on. It is soon revealed that the scene is identical but taking place a year earlier when the man visited her before the baby arrived The scene is immediately shifted to the present wen she is again wearing the red blouse.
As in all of Almodovar films, there is plenty of colour - bright Spanish colours. In the scene where Janis hangs out her clothing to dry, one can see the multiple colours of the cloth pegs that she uses. She, of course, is dressed in bright red, bringing more colour to the scene.
One staring flaw of the film is the film's lack of connection between the two stories - the mass graves excavation and the tale of two mothers. The common thread of Janis' male lover is not convincing enough.
Still, PARALLEL MOTHERS is Almodovar at his best with Cruz delivering a top notch performance with his other regular actresses like my favourite, Rossy de Palma, looking gorgeous as ever, playing Janis' over-supportive best friend who comically will do anything for her though Janis keeps refusing her help.
TRAILER: