FILM REVIEWS:

BENEDICTION (UK 2021) ****
Directed by Terence Davies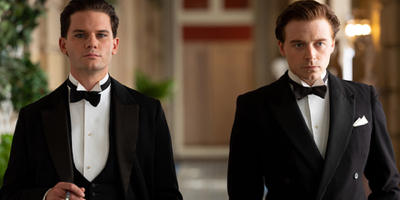 Those who enjoyed A LONG DAY CLOSES and DISTANT VOICES, STILL LIVES will be pleased to be entertained with more of the same by Terence Davies in this more ambitious effort that includes both a stronger narrative and a personal touch. Lots of music and songs with scenes reminiscent (like the cinema theatre scene) of THE LONG DAY CLOSES but it is surely the beautifully written and spoken English that brightens this mostly darkly themed effort. BENEDICTION as the title implies, a sombre and sumptuous portrait of 20th-century English poet and soldier Siegfried Sassoon (Jack Lowden as the younger and Peter Capaldi as the senior). Sassoon' s attempt at conscientious objection to the war leads to his being committed to a Scottish hospital, where he meets and mentors fellow poet and soldier Wilfred Owen. Director Davies tracks much of Sassoon's life after the war as a chain of fraught romances — most notably with actor and homme fatale Ivor Novello — and ongoing questions of sexual identity, social mores, and integrity both artistic and personal, leading to Sassoon's late conversion to Catholicism and struggle to connect with his son. Director Davies, who himself is gay, clearly leaves his imprint, especially in the dialogue he has written for the script, in the poet's biography and it makes nothing less than superb cinema.
Trailer:
IN FRONT OF YOUR FACE (South Korea 2021) **
Directed by Hong Sang-too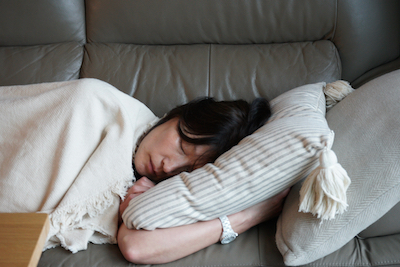 Two Asian films make their debut at the same time this week at the TIFF Bell Lightbox. These two films share the common trait about an actress trying to score a role in a new film. Both films are slow burns and yes, there is hardly anything going on and both films require patience. One is from South Korea called IN FRONT OF YOUR FACE by veteran director of over two dozen films - Hong Sang-too, in subpar mode here with a messy, seemingly meandering tale and the other from China entitled RIPPLES OF LIFE, China's Shujun Wei second feature that premiered last year at Cannes director's fortnight.
IN FRONT OF YOUR FACE is typical Hong Sang-soo. It is a very low-budget, occasionally improvised piece with a twist usually at the end of the film. Hong has done better as in HILL OF FREEDOM where there is much more humour as well as a sort of supernatural and mythical twist. In IN FRONT OF YOUR FACE, the twist is predictable with the subject revealing that she is sick and has not much time to live. If all of Hong;s films share a similar structure, they fail to surprise after a while.
The film opens with the subject observing her sister sleeping in the apartment. After years living abroad, former actress Sangok (Lee Hyeyoung) is back in Seoul, staying with her sister Jeongok (Cho Yunhee) in her high-rise apartment. The siblings sleep late, have breakfast in a cafe and visit a restaurant owned by Jeongok's son. The breakfast sounds really boring - coffee and toast, but the cafe has an idyllic setting by a riveIn Front of Your Face, which is quite scenic. But as the details of Sangok's day accrue (a spill on her blouse, an encounter at her childhood home), it becomes clear that there is much she is not revealing. And these mysterious circumstances have something to do with her decision to meet with film director Jaewon (Kwon Haehyo) to discuss her return to acting. Sangkok says that everything she sees in front of her face is 'grace' and that it is paradise.
There is nothing really going on, and very slowly at that. One can argue that it is the keen observations that make a Hong film special, and in a way this is true. One can probably wonder why the spill on the blouse does not bother Sangkok or just dismiss it as something that is unimportant.
The film's most interesting segment is the restaurant scene where the two keep drinking and getting drunk. At one point, Sangkok confronts the director asking him whether it is his intention to want to sleep with her, which he answers affirmatively. Again, nothing much occurs from the incident as they part in the fleeting rain, perhaps a nod to Woody Allen's ANNIE HALL but this time, the couple have an umbrella.
IN FRONT OF YOUR FACE makes its debut at the TIFF Bell Lightbox this week. It runs a slow 81 minutes.
Trailer: