TOP 10 Films and Prize Winners at the 2022 Toronto International Film Festival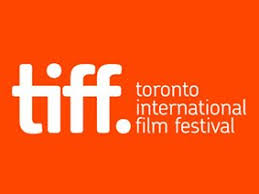 As the 2022 festival comes to an end, the time of an overall evaluation seems to be the main practice.
Two important Points:
The Pandemic appears behind TIFF.

Festival goers see all films online with a few also available on Digital.

Mask-wearing is obligatory but the staff all wear masks.
There is an increasing number of female dominated films from the much praised Sarah Polly film WOMEN TALKING to the black female Viola Davis' THE WOMEN KING.

Even my fav Best film TRIANGLE OF SADNESS has a shift of the protagonist from male to female.
An overall good year in my opinion as I began the festival by viewing two excellent one, the one above followed by HOLY SPIDER. I have seen a total of 83 TIFF films, a record, many be seen via streaming links before TIFF started.
Capsule reviews of my TOP 10 films (and other films)can be found by clicking he link below:
https://afrotoronto.com/content/articles/67-movies/2295-toronto-intrnational-film-festival-2022-caosule-reviews
These are my TOP 10 at TIFF 2022 in order:
1. TRIANGLE OF SADNESS
2. RETURN TO DUST
3. SAINT OMER
4. WOMEN TALKING
5. HOLY SPIDER
6. THE UMBRELLA MEN
7. LA JAURIA
8. CORSAGE
9. WINTERBOY
10. L'ORIGINE DU MAL (THE ORIGIN OF EVIL)
THESE ARE THE TIFF People's Choice AWARDS:
(reproduced from the press release)
PEOPLE'S CHOICE AWARD
For the 45th year, the People's Choice Awards distinguish the audience's top title at the Festival as voted by the viewing public. All films in TIFF's Official Selection were eligible.
The TIFF 2022 People's Choice Midnight Madness Award winner is Weird: The Al Yankovic Story dir. Eric Appel
The first runner-up is Pearl dir. Ti West.
The second runner-up is The Blackening dir. Tim Story
The TIFF 2022 People's Choice Documentary Award winner is Black Ice dir. Hubert Davis
The second runner-up is Maya and the Wave dir. Stephanie Johnes
The second runner-up is 752 is not a Number dir. Babak Payami.
The TIFF 2022 People's Choice Award winner is The Fabelmans dir. Steven Spielberg
The first runner-up is Women Talking dir. Sarah Polley
The second runner-up is Glass Onion: A Knives Out Mystery dir. Rian Johnson