FILM REVIEWS:
BANTÚ MAMA (Dominican Republic 2021) ***
Directed by Ivan Herrera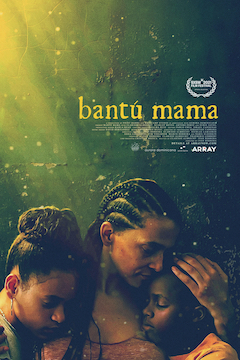 In BANTÚ MAMA, a French woman of African descent manages to escape after being arrested in the Dominican Republic. She finds shelter in the most dangerous district of Santo Domingo, where she is taken in by a group of children. By becoming their protégée and maternal figure, she experiences an unimaginable change in her destiny.
The above tells very much everything of what the film is all about. There are no other surprises in the plot or story. What distinguishes this film from the average drama is the atmosphere created by director Herrera. It is atmosphere, atmosphere, atmosphere - mainly of the shantytown of Santo Domingo. The Dominican Republic is well known for their all-inclusive tourist resorts (I have been there myself) and few outsiders have seen the poverty side of the republic. The lead character has a short stay at such a resort, though not many other guests are shown, probably because of difficulty filming tourists, getting their consent and such. But the resort is nothing short of gorgeous, contrasting the poor living conditions for most of the country. The film is shot in both French, Spanish and a bit of English.
BANTÚ MAMA is a slow burn of a film. One needs to be patient. Director Herrera is not fond of explaining what is going on in his film, so one still needs to pay attention. In the beginning scene for resample, one has to deduce that Emma (Clarice Albrecht) is in France, taking the airport shuttle for her flight to the Dominican Republic. When she is arrested or meets dodgy men, one has to assume that she is involved with a drug deal that has gone bad. A lot of scenes are also shot at night and it is sometimes hard to figure out what is happening in the darkness.
The three minors that Emma ends up taking care of are tough kids, forced to survive in poverty and despair. The girl offers help to Emma when she escapes from arrest. "Nobody knows who I am and I don't want to argue with you. Let me help you." The cops are depicted as the bad guys, often taking bribes from the poor people.
BANTÚ MAMA made its World Premiere at the 2021 SXSW Film Festival, in addition to being screened at BFI London Film Festival and Urbanworld. Garnering awards at Durban International Film Festival, Latino and Iberian Film Festival at Yale, 47/Festival de Huelva, Festival de Cine Fine Arts, Nova Frontier Film Festival, and Quibdó África Film Festival, the film is produced by Herrera, Albrecht, Franmiris Lombert & Nicolas LaMadrid.
BANTÚ MAMA is also the Dominican Republic's entry for the Oscar for Best International Feature for 2023. The film has hard shoes to fill. The short list of Oscar nominations for Best International Feature will be announced in December 2022 and it is doubtful that BANTÚ MAMA will make the grade.
BANTÚ MAMA is streaming on Netflix November the 17th.
Trailer:
BLACK PANTHER: WAKANDA FOREVER (USA 2022) ***
Directed by Ryan Coogler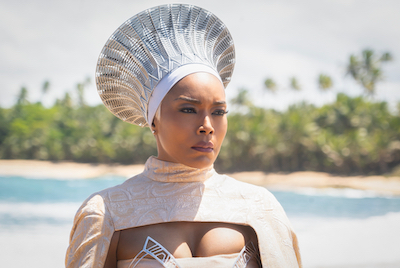 In the sequel to BACK PANTHER, Queen Ramonda (Angela Bassett), Shuri (Letitia Wright), M'Baku (Winston Duke), Okoye (Danile Gurira) and the Dora Milaje fight to protect the kingdom of Wakanda from intervening world powers in the wake of King T'Challa's death. As the Wakandans strive to embrace their next chapter, the heroes must band together with the help of War Dog Nakia (Lupita Nyong'o) and Everett Ross (Martin Freeman) and forge a new path for their nation.
This is a Marvel action hero movie so there is no shortage of special effects, explosions, pyrotechnics and CGI. The film is also set in IMAX so that filmgoers can not only see the movie but be part of it. Add the expansive production budget, and one can expect lavish costumes, exotic African-type choreography and massive set action pieces. A few things are not right here - such as the princess wearing ivory ear ornaments (ivory now banned and frowned upon in the world as poachers kill elephants for their tusks); the fondness for totally white attire) But the film lacks that bite that makes it stand out - never mind the emphasis of black lives that matter.
Of all the players in the film, Angela Bassett stands out as the queen in terms of over-acting, dwarfing everyone else's performances. Mexican actor Tenoch Huerta hails in his portrayal of the villain of the piece, Namor: The king of Talokan, an ancient civilization of underwater dwelling people, the feathered serpent god K'uk'ulkan. This villain is practically a super being with super strength and the Wakandas have to discover his weakness in order to defeat him.
The final action set piece occurs at the film's conclusion. There are actually 3 of them, all intercut to form the film's climax.
The film contains lots of references with homage paid to the late Chadwick Boseman who died from cancer after becoming a hit as the Black Panther in the first BLACK PANTHER film where he played the king.
The film features a cool original score as well as a catchy title song "Life me Up" by Swede composer Ludwig Goransson.
BLACK PANTHER: WAKANDA FOREVER will satisfy fans of the super action hero film genre, the genre that includes hits like the recent BLACK ADAM that will always make lots of money no matter how bad they turn out to be. BLACK ADAM was bad, really, really bad and BLACK PANTHER: WAKANDA FOREVER is a mess of expensive special effects and unbelievable over-acting.
For the diehard fans of BLACK PANTHER, here is some news about Black Panther news. Proximity Media, in collaboration with Marvel Studios and Marvel Entertainment, announces an upcoming six-episode podcast about the making of the highly anticipated film BLACK PANTHER: WAKANDA FOREVER" . WAKANDA FOREVER: THE OFFICIAL BLACK PANTHER PODCAST explores the next chapter in the story of Wakanda and honours the remarkable legacy of Chadwick Boseman. National Book Award-winning author, journalist, and writer for Marvel Comics' BLACK PANTHER Ta-Nehisi Coates serves as host and writer. Proximity's Head of Audio Paola Mardo serves as producer, as well as executive producer alongside Proximity's founders Ryan Coogler, Zinzi Coogler, and Sev Ohanian. A preview of the show, which is the first podcast from Proximity Media's new audio division, is now available across all major podcast platforms including Apple Podcasts, and Spotify.
The first episode debuts November the 3rd. This is a combination of Audio Narrative Storytelling and Interviews, Featuring Ryan Coogler, Kevin Feige, Angela Bassett and More
Trailer:
CAPTURING THE KILLER NURSE (UK 2022) ***1/2
Directed by Tim Travers Hawkins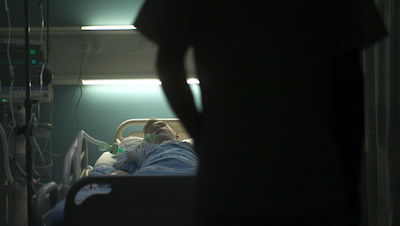 Directed by Tim Travers Hawkins and co-written with Robin Ockleford, this Netflix original documentary follows the recent Netflix original movie THE GOOD NURSE in plot and story. THE GOOD NURSE stars Jessica Chastain and Eddie Redmayne and is directed by Tobias Lindholm. Both films are based on the book THE GOOD NURSE by Charles Graeber and are most interesting to view as companion pieces.
When mysterious lab results link a series of deaths at a local hospital, a heroic nurse, Amy teams up with two small-town detectives to go undercover and help capture fellow nurse and friend Charles Cullen, a man now believed to be one of the most prolific serial killers in American history. A harrowing tale of friendship, murder and betrayal, the trio's unrelenting pursuit of Cullen offers a penetrating look at America's healthcare system, which allowed him to go on killing within its walls for over a decade.
In the first 5 minutes, the audience is aware of the killer nurse, Cullen with his photos shown and all his motives revealed. He wants to become a nurse to help people; to do good; cannot bear seeing people suffer and could not stop what he was doing. The film quickly moves to the issue at hand which is as the title of the doc says, the capturing of Cullen. The two police detectives and Amy eventually capture Cullen who almost got away.
Hawkins' doc plays fast and gets to the point without any messing around. There is no Chastain or Redmayne to indulge in dramatic effects to enhance the story as in THE GOOD NURSE, which (the story) itself is chilling enough to be told as it is.
Trailer:
THE LAST OF THE WINTHROPS (USA 2022) **
Directed by Viviane Winthrope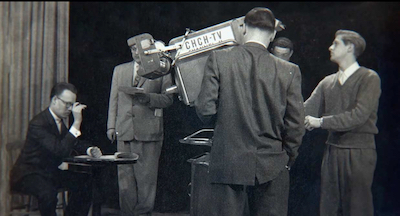 Viviane Winthrop has always believed and led to believe that she is a high-society Winthrop. She was told and had pictures of her ancestors including their expansive mansions. She always thought of herself as royalty. But when she went all out to trace her ancestry, Viviane discovers everything is not what she believed it to be.
What if everything you believed about yourself was a lie. THE LAST OF THE WINTHROPS explores the secrets and revelations of a woman who reclaims her sense of self after a life altering event. At age 49, Viviane Winthrop must confront the seismic truth that her father, Reginald Winthrop, who could literally trace his heritage to the founders of America, (George Washington) was not her biological father. When he and his beautiful French Canadian wife Claire have their "miracle child," Viviane is raised as an heir to the historic Winthrop exceptionalism. Through archival footage, private letters and recordings, the film follows Viviane on an epic journey across five countries and hundreds of years to reclaim her new identity, resolving powerful themes about the relationship between love, blood, and family.
The film has some beautiful scenes from the South of France, such as Nice and La Cote D'Azur and Britain including London as Viviane traces her ancestry.
Viviane discovers that who she thought her father Reginald Winthrop was, is a lie. Reginald was sterile. Her mother had her with another man. This discovery by Viviane occurs just past the midpoint of the film. Viviane turns from snob royalty to upset commoner. There are some curious questions that she and the audience will be intrigued with. Her mother obviously knows and had lied to her but is her father aware of the fact?
A person that he or she is, is not solely from heritage. Everyone knows the fact and it is of no surprise where the film is headed. The doc not only turns predictable but preachy as well. There is also no need to watch Viviane cry on camera as many of the segments are obviously re-enactments. Viviane learns of her other extended family on her biological father's side. The film includes footage of her siblings that she had only just met. "You are capable of loving and being loved," says her mother to Viviane at the end of the film. Unfortunately the audience knows that these are also the words of a life-long liar.
The biggest mystery of the film is why the mother never told Viviane the truth when she knew of her excursion to Europe and that she will eventually learn the truth. Or maybe she was told and this doc could also turn out to be a complete lie.
THE LAST OF THE WINTHROPS is a relatively straight forward predictable documentary. So are many home movies that family members have taken great care to make. This doc is in a way one as it is directed by Viviane Winthrop herself. THE LAST OF THE WINTHROPS also feels like one - just like sitting through a neighbour's boring family movie.
Trailer:

MANDRAKE (UK 2021) ***
Directed by Lynne Davison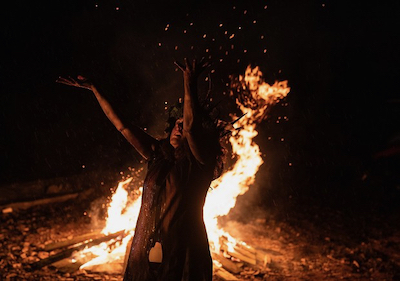 From Northern Ireland arrives this atmospheric horror film from director Lynne Davison in her debut feature. Her film is atmosphere, atmosphere, atmosphere - the element that makes the success of many a horror film. Unfortunately there are other elements that are just as important that director Davison unfortunately misses out on, such as clarity and audience satisfaction in terms of the solution to the mystery.
The film follows a probation officer of the Northern Ireland Probation Board, Cathy (Deirdre Mullins) who is hardworking and one who believes that every criminal should be given a chance and have some good in them. Obviously, Cathy could be wrong, as can be seen in the film's initial scenes, where she has bloodied hands after being pushed on the ground by one of her assigned youth's pals. As if she never learns her lesson, Cathy accepts another troubled person. Cathy keeps on going and does not mind visiting (at least in the beginning, anyway) one "Bloody" Mary Laidlaw (Derbhle Crotty), freshly released from jail back into the community that has not forgotten her past actions. Mary had murdered her abusive husband and indulged in pagan rituals. There are scribblings like 'the devil lives here' on the wall of her house. To make matters worse, two young children go missing near her house and Cathy is the first person the villagers blame, reminiscent of the FRANKENSTEIN story in which the strange ones are always held liable. But the film is quick to establish that Mary is somewhat involved.
Director Davison is fond of darkness in the creation of a horrific atmosphere. A lot of scenes are set at night in the woods with little light. The result is a rather, occasionally brilliantly lit cinematography. But often than not, many of the items in a scene cannot be distinguished or seen clearly. The film's opening segment already demonstrates the fact as the audience has to look really closely to see what is happening when in the dark, a man tied up to a tree is digging up dirt with his bare hands - or so it seems. A similar problem plagued the other recent Shudder horror flick released on the streaming service a week ago, the Indonesian horror flick SATAN'S SLAVES: COMMUNION. Both films could do with more light and clarity.
The other problem is that the film is difficult to follow, especially at the end. One can watch the film with extreme caution and still end up confused at what actually transpired. Another slight difficulty is the Northern Irish accent heard throughout the film, making the film hard to follow even to those who do not have English as their mother tongue.
The film also features a performance by Jude Hill, last seen in Kenneth Branagh's BELFAST.
For what it is, MANDRAKE is still a captivating film and a worthy debut from director Lynne Davison. The film is now playing on Shudder, the horror streaming service which provides the best of horror films, even for those who are not terribly fond of the genre.
PARADISE CITY (USA 2022) **
Directed by Chuck Russell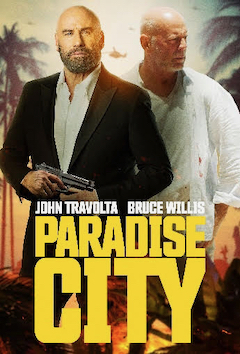 PARADISE CITY opens in Hana County of Maui, Hawaii. The PARADISE CITY of the title refers to a commune, self sufficient and run by local Hawaiin natives, though they are constantly abused by the government and commercial authorities for their land, which rightfully belongs to them. There is an election coming up, but the Hawaiin candidate is backed up by a nasty drug Kingpin, Buckley, played by John Travolta donning a beard and looking quite nasty.
There are two father and son relationships in the film - one between the villain and his son and the other between Ian Swan and his son. Ian Swans' son, Ryan (Bruce Jenner).
When bounty hunter Ian Swan (Willis) is shot and presumed dead after disappearing in Maui waters, Swan's son, Ryan (Blake Jenner), his ex-partner (Stephen Dorff), and a local detective (Praya Lundberg) set out to find his killers. After being threatened by a ruthless power broker (Travolta), it appears Ryan and his team are out of options — until an excursion to the closely guarded island community of Paradise City unites them with an unforeseen ally. Ryan Swan must carve his way through the Hawaiian crime world to wreak vengeance on the kingpin who murdered his father.
Lionsgate's (the film company that is desperate for a hit since THE HUNGER GAMES and the DIVERGENCE series, that has seen their stock price reduced by 75%) PARADISE CITY might look attractive featuring Bruce Willis and John Travolta who were also co-stars in Quentin Tarrantino's PULP FICTION, but do not expect too much from director Chuck Russell's mis-directed and uninspired action flick.
A bit of trivia from imdb: This is the last movie role for Bruce Willis, he is retiring because he suffers from aphasia, a condition that robs you of the ability to communicate and can be caused by a stroke, head injury, a brain tumour or a disease.
PARADISE CITY opens on theatres, on Digital, and On Demand November 11, 2022
Trailer:
SAM & KATE (USA 2022) **
Directed by Darren Le Gallo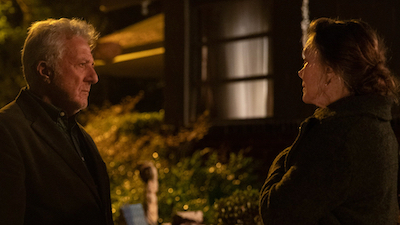 Midway during the movie, if one did not know already, there is a marked resemblance between the looks of the characters of Sam and his father, Bill in the film - the reason being that in real life, the two actors playing them are real father and son, Dustin Hoffman and Jake Hoffman. In fact the mother and daughter characters are also played by real life mother and daughter Sissy Spacek and Schuyler Fisk.
SAM & KATE is a romantic comedy leaning more on the drama side of two couples. The younger couple make the SAM & KATE of the title and their parents are Bill and Tina. The film leads towards the more serious mode as there is a death near the end and many skeletons in the closet revealed that lead to serious life changing decisions.
It takes a while to get into writer/director Darren Le Gallo's characters. The 4 are not likeable personalities. Le Gallo has directed DATE NIGHT in 2010 and THE MATRIX RELOADED in 2003. Beginning with the senior couple, they meet out of chance when Tina needs a ride from Bill and Sam when the daughter's car breaks down. It does not take a genius to guess that Bill ends up fixing the car and a romance develops. Bill is ailing in health, very opinionated, though occasionally with reason and does not give a damn about his health. He is the kind of personality one would avoid at a party. Sam is no better. Sam smokes dope, still works at the chocolate factory that he worked at as a kid and still lives under the same roof as his father. They obviously have big fights, him badgering the father to take better care of his health while the father complains of his son's life. Bill is not surprised that Sam is not married or tied down as he does not have that much hope for his son in the romance department. Tina is a hoarder. Her house is a mess of useless things that she can never decide to throw out. The most decent character of the 4 is Kate, but she has the skeleton in the closet. This twist in the plot appears a bit of a cop-out to inject something new into the story that appears to lead nowhere for the most part.
Director Le Gallo puts in two scenes that pay nods to Oscar Winner Dustin Hoffman's famous films. One is a scene where Hoffman is walking down a hillside road, he looks very much like RAIN MAN, the film that won him the Oscar. Another has Hoffman yelling at his son: "I am talking to you here.", the words reminiscent of the ones spoken in the scene in MIDNIGHT COWBOY where he screams at a car while crossing the road: "I am walking here."
For a romantic comedy, SAM & KATE is not really funny and in the dramatics department, it lacks bite and credibility. The film ends up a meandering piece that appears to go nowhere for the most part and when something happens, it seems contrived. A real waste for Oscar Winners Hoffman and Spacek who have seen better roles in their younger days and now having to settle their twilight years in mediocre romantic comedies about seniors.
Trailer:
STAY THE NIGHT (Canada 2022) ***
Directed by Renuka Jeyapalan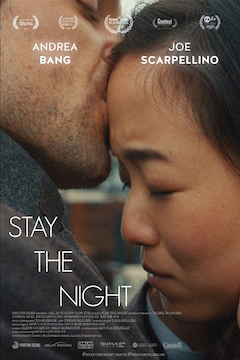 STAY THE NIGHT begins with a girl, Grace denied a promotion at her job, the reason given being that she is not outgoing enough. The following scene shows Carter Stone, a NHL player demoted. Both end up at the same bar in downtown Toronto. It does not take a genius to guess that what follows is a romantic comedy between these two very different persons.
Romantic comedies are cities (and mine) least like film genres for the reason that it is commercial Harlequin predictable fare and often than not, not original or different enough, not to mention that there are already too many of them. If one wants a good romantic comedy, it is best to check the oldies like the Roc Huon/Doris Day or Katherine Hepburn oldies. Or even more recent classics like WHEN HARRY MET SALLY or variations like MY BEST FRIEND'S WEDDING.
When reserved, late-bloomer Grace (played by KIM'S CONVENIENCE's Andrea Bang) gets passed up for a major promotion at work, she tries to break out of her shell by pursuing a one-night stand at the club. Her choice in partner, Carter Stone (Joe Scarpellino), an NHL player at a crossroads, is having an equally rough night. After an initial meet-cute and disastrous attempt at a hookup, the two walk Toronto's wintry streets, wandering from bar to skating rink to office, slowly but surely finding common ground as the night progresses.
STAY THE NIGHT bares some differences from the typical romantic comedy. There is no silly obstacle that is revealed, like a secret not told, that has to be resolved so the couple gets back together. The familiar Toronto locations are immediately recognizable although the filmmakers appear keen on changing the names of bars or banks in the downtown area. Another variation is that the couple is different racially, as Grace is Asian. Grace is 27 and has never had sex, but the word virgin is never used as it puts stigma over her character. The two do make workable chemistry.
STAY THE NIGHT is the feature debut of veteran Canadian TV writer and director Renuka Jeyapalan. He should now try something different from the romantic comedy genre.
Trailer:
THE WITCH PART 2: THE OTHER ONE (South Korea 2022) **1/2
Directed by Park Hoon-jung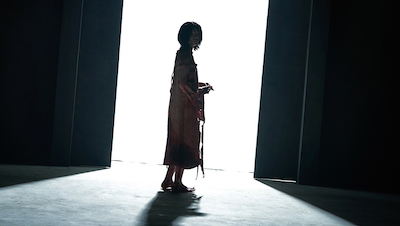 One need not have to have seen Part 1 to watch "Part 2" as Part 2 stands well on its own. Goo Ja-yoon (Kim Da-mi) is a mysterious young girl with super-powers, who escapes a shady prison-like science lab and then tries to evade a bunch of people who come looking for her—but with a different young protagonist, Cynthia (Shin Si-ah). Neither girl can remember their pre-lab past, but they both develop new attachments with various side characters.
The film opens with a bloodied girl escaping from some facility, then changes to a scene on a bus that is driven to some remote facility and a girl on the bus kidnapped by masked men. All the scans are a bit confusing, not making any sense unless one watches the film again or at least spends some effort putting two and two together, story wise. A lot more characters are introduced including a sister and brother; bounty hunters and a female chief of operations and her white sidekick, with an Australian accent.
The film is violent but not as violent as some American horror movies. In fact, THE WITCH 2 does noticeably offer anything that have not been seen in U.S. horror flicks such as in for example, Stephen King's FIRESTARTER.
The story is a bit confusing as, like they say, all Chinese or rather, South Koreans look alike, especially when they are of the same age.
THE WITCH 2 is a bit long, running over two hours, and though does not offer anything new, is watchable and entertaining given what it is.
THE WITCH 2: THE OTHER ONE, the Hyper-Violent Supernatural Sequel Hits
Digital, Blu-ray™ & DVD November 8.
Trailer: