20
May
2011
Details

Category: Movie Reviews
Written by Gilbert Seah
PIRATES OF THE CARIBBEAN: ON STRANGER TIDES in 3D is the big one opening this week.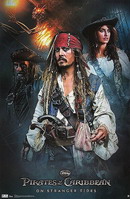 Toronto sees the 21st INSIDE OUT film festival opening for 11 days.
FIRST GRADER (UK 2010) ***
Directed by Justin Chadwick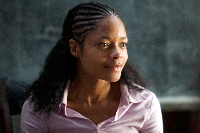 When the government of Kenya announces it will offer free primary education for the first time, an eighty-four-year-old man, Kimani N''gan''ga Maruge (Oliver Litondo), shows up on the doorstep of a rural school, ready for class.  He is the first grader of the film title.                                                                                                                                             After a few rejections, the teacher makes an executive decision to let him study.  It turns out that Maruge's family were slaughtered by the British.  When he incites the children to cry freedom and hits a bully and it is revealed on radio that an old man is studying in a primary school, the authorities give him the boot.  The teacher takes it upon herself to fight for Maruge to stay in school.                                                                                  Chadwick's film is not overdramatic and the story unfolds as a tale of oppression and a fight for doing what is right.  Appropriate counter arguments are offered both wys on why and why not Maruge should stay in school.  Most of the violence is minimized and showed in flashbacks in this effective tale of human rights.
FORKS OVER KNIVES (USA 2009) ***
Directed by Lee Fulkerson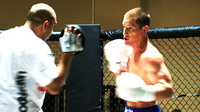 The title FORKS OVER KNIVES implies the use of these utensils with a change in the food platter of vegetables over meat at the dinner table.
There is a lot of research and painful documentation undergone in bringing this film to the screen – full credit to award winning documentarian director Fulkerson.  FORKS OVER KNIVES examines the profound claim that most, if not all, of the so-called "diseases of affluence" that afflict us can be controlled, or even reversed, by rejecting our present menu of animal-based and processed foods. Two major storylines in the film trace the personal journeys of a pair of pioneering yet under-appreciated researchers, Dr. Colin Campbell and Dr. Caldwell Esselstyn.
Dr. Colin is a nutritional scientist from Cornell University and Dr. Caldwell is a former top surgeon at the world renowned Cleveland Clinic.
Most effective in the film is the laying out of the material in plain everyman layman's terms.  Milk and animal products are bad and plant protein is just as good, if not better.  Lots of statistical data and evidence is also provided to convince the audience of the facts.
No one can dispute the benefits of this movie as well as its effectiveness.  But Fulkerson's film seems at times like an educational TV piece, the sort students are forced to listen to at school.  Still FORKS OVER KNIVES is definitely worth a look!
LAST NIGHT (USA/France 2010) *
Directed by Massy Tadjedin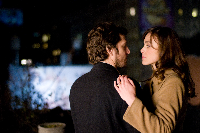 The theme of writer/director Massy Tadjedin is infidelity.  The story, set in New York City concerns a happily married couple, Michael (Sam Worthington) and Joanna Reed (Kiera Knightley) put to the test when Michael travels abroad on a business trip with his new sexy colleague (Eve Mendes) while Joanna meets up with an old flame (Guillaume Canet).  No one is totally innocent.
Director Massy Tadjedin teases the audience with which one will (or will not) commit the act of adultery.  Actress Knightley is terribly annoying with her facial expressions and Worthington is as wooden as wood can act.  Who really cares whether the couple stay faithful to each other or not?  Then Tadjedin questions which is worse?  Meaningless sex or no sex or a meaningful kiss?  Really?
The result is an extremely boring pretentious exercise about good looking wealthy people who most audiences cannot relate to or care about.  Forget about the 'uppy' ending.
THE NATIONAL PARKS PROJECT (Canada 2010) ***
Various directors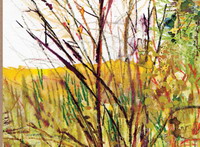 In the tradition of the Group of Seven, Margaret Atwood's Survival and other touchstones of Canadian culture, the National Parks Project (NPP) aims to explore the ways in which the wilderness shapes our cultural imagination.
From May to October 2010, the NPP sent groups comprised of one filmmaker and three musicians to a park in each province and territory, to capture their experience in a short film and soundtrack. Each quartet was chosen with the aim of putting together people that had never worked together before. Musicians and filmmakers from across the artistic spectrum were selected – arena rockers are represented beside avant-garde experimentalists, and directors range from 30-year veterans to young, up-and-coming filmmakers. Out of these collaborations, true artistic expressions were created, including 13 short films combined into one documentary feature that translates our country's rugged wilderness into cinematic form.
Some of the highly acclaimed Canadian media artists involved in the NPP include filmmakers Zacharias Kunuk (Atanarjuat: The Fast Runner), Daniel Cockburn (You Are Here), Peter Lynch (Project Grizzly) and Kevin McMahon (Waterlife). Musicians include Sam Roberts, Sarah Harmer, Kathleen Edwards, Matt Mays, Andrew Whiteman (Broken Social Scene), Shad, Ian D'sa (Billy Talent), John K. Samson (The Weakerthans) and Bry Webb (Constantines). A complete list of participating filmmakers and musicians is available on request.
The result is a meditative piece (or pieces) with little or no dialogue, just as most of the lands are untouched by human footings.  This is an artistic ensemble film not unlike what one would normally see in the cinemas.
(Special screening begins this week may 20, 2011 at the Royal Cinema, Toronto)
PIRATES OF THE CARIBBEAN: ON STRANGER TIDES (USA 2011) **
Directed by Rob Marshall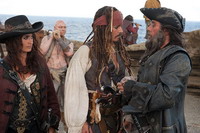 The fourth of the PIRATES OF THE CARIBBEAN series and the first in 3D, the title ON STRANGER TIDES derives from the novel by Tim Powers.  Loosely based on it, Captain Jack Sparrow's (Johnny Depp) adventures take him to discover Ponce de Leon's Fountain of Youth.
Jack's partner in crime is his love interest Angelica (Penelope Cruz) who forces him to board her father, Blackbeard's (Ian McShane) ship.  The journey involves mermaids and zombies and lots of swashbuckling fights.
The best part of this film is its first 15 minutes in which Jack Sparrow escapes execution.  But the best thing about the film is Richard Griffith's cameo as a wheezing over-weight King of England, King George II who propositions Sparrow to search for the fountain of youth.
Despite all the effort and execution, PIRATES OF THE CARIBBEAN: ON STRANGER TIDES comes across as a tired and laboured piece.  From the first scene when Penelope Cruz appears, the film goes right downhill.  Besides the familiarity of the series, this one lacks a true villain and a proper climax.  The romantic interest between Crux and Depp being the main concern juts does not cut it, as neither did Depp's last THE TOURIST.
The film can pretty much be summarized in the sword duel scene between Depp and Cruz (who is dressed as Depp in that scene).  The choreography is interesting enough, but there is no tension and no one cares (and it does not matter) who wins that fight or not.
Johnny Depp claims that it there is going to be a No.7 in the pirates series, he will be in it.  Depp seems to be having a lot of fun in this one.  I am glad at least someone is.  The biggest battle in ON STRANGER TIDES is me trying not to doze off during the film.
BEST BEST OF THE WEEK: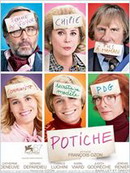 Best Film Opening This Week: First Grader
Best Film Playing: Hanna
Best Horror: Insidious
Best Family: Hop
Best Documentary: Bill Cunnigham: New York
Best Foreign: Potiche
Avoid: Last Night