24
Feb
2012
Details

Category: Movie Reviews
Written by Gilbert Seah
As many as 10 new films make their debut this week, mostly smaller ones.  WANDERLUST and TYLER PERRY'S GOOD DEEDS are the studio films opening.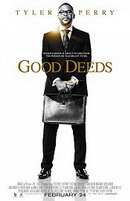 ACT OF VALOR (USA 2012) ***
Directed by Mike McCoy and Scott Waugh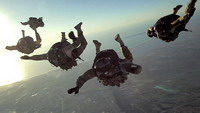 ACT OF VALOR aims to pay tribute to all those Americans who have or are going to serve their country in acts of valour.  Directors Mike McCoy and Scott Waugh pick the Navy Seals, the CIA and families as the heroes of the day.
CIA Agent Morales (Roselyn Sanchez) has been kidnapped and brutally tortured by terrorists and a drug lord.  An elite team of Navy Seals is recruited to rescue Morales held in a remote camp.
A distinct feature of the film is the directors' insistence of authenticity.  They figure no actor could portray realistically or physically a Navy Seal so actual Seals were drafted into the film.  None of the Seals' names were included in the credits though.  This tactic pays off as the entire film has an authentic look from the fire power, farewells to family and even the funeral at the end while maintaining the excitement of similar films like THE DIRTY DOZEN.
The film was also shot in Cambodia, Costa Rica, the Ukraine and Mexico where the story is set.  The story is quite simple and straight forward, allowing the directors to concentrate on the operations such as the rescue and the prevention of the suicide terrorists.
ACT OF VALOR is a modern day action picture with a difference.  The film feels real which helps in the film's excitement and suspense.
DOPPELGANGER PAUL or A FILM ABOUT HOW MUCH I HATE MYSELF (Canada 2011) **
Directed by Dylan Akio Smith and Kris Elgstrand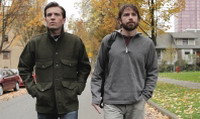 First of all the term doppelganger should be known to all.  The German word for double walker, doppelganger is a paranormal double of a living person, typically representing evil or misfortune.
If there is ever an odd subject for a movie, this one takes the cake.  This is the story of Karl and his doppelganger.  Both are loser/misfits and both deserve to find each other.  But the film slowly peels away the oddness to reveal a story quite ordinary and that what goes on in life is not out of the ordinary. Unfortunately the film falls likewise into quite the ordinary film.
Writer Kris Elgstrand uses the definition in full for his movie.  Following a near death experience, independently rich Karl (Tygh Runyan) believes Paul (Brad Dryborough) to be his doppelganger.  Karl stalks Paul and notes his every move.  When Karl makes himself known to Paul, the two take up a weird love/hate friendship.  Karl lets Paul, a writer by education, read his 20,000 page manuscript called 'A Book About How Much I Hate Myself'.  When Karl's book is published 17 months later in a vastly edited version credited to two other author/doppelgangers, Karl and Paul hit the road to confront the plagiarists but end up confronting themselves instead.
When Karl first introduces himself to Paul, he says: "You probably think I am ugly but wait till you see the hair on my back!"  Karl replies; "But that is not what I am thinking!"  Much of the dialogue like these lines makes little sense in the movie.  Upon careful examination, a lot of the film's other the parts, like the graphic loss of Paul's thumb and the film itself do not make much sense either.  It is as if the directors (CABIN FEVER and BIG HEAD) are taking the audience on a wild goose chase.
It is a case of the directors trying to be too smart for their little film.  DOPPELGANGER PAUL is an odd little film but there are already plenty of these kinds of doppelganger films in the art market.
THE FLOWERS OF WAR (China 2011) *
Directed by Zhang Yimou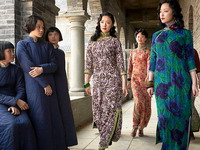 One of the most anticipated films in Chinese history made at a record cost of $94 million, THE FLOWERS OF WAR is a historical drama that turns out to be quite a horrid piece of filmmaking despite it recuperating its cost only 5 weeks after opening in China.
Directed by Zhang Yimou who has made a spate of excellent films such as TO LIVE, RAISE THE RED LANTERN, JU DOU and RED SORGHUM., Yimou has also made the worst films ever in Chinese history such as CODENAME COUGAR and the recent A SIMPLE NOODLE STORY.  Unfortunately, THE FLOWERS OF WAR falls into the latter category.  Has the Master lost his mojo?
Yimou's film is set during the period that is called the rape of Nanking, then the capital of China.  It is the time of the Sino-Japanese war, and the Japanese have occupied Nanking, slaughtering both soldiers and innocent civilians alike.  The story concerns two groups of escapees struggling to survive while finding sanctuary in a Cathedral compound.  An American mortician, John Miller (Christian Bale), arrives in Nanjing in order to bury the foreign head priest of a convent for Catholic girls, just after the city was bombed and invaded by the Japanese. A short time after his arrival at the convent, a group of flamboyant prostitutes from the local red-light district find their way to the compound looking for shelter, as foreigners and foreign institutions seem to be left alone by the marauding Japanese soldiers. While the prostitutes hide out in the cellar, Miller struggles with and finally gives in to his feelings of responsibility to protect the teenage schoolgirls, and poses as the convent''s priest when the compound is repeatedly visited by Japanese soldiers looking for girls to rape.
All this sounds excellent on paper but Yimou's execution is terrible.  The film contains two lengthy speeches (one given by Yu Mo, then followed immediately by John Miller) placed back to back.  Yimou sets the audience up for a climatic finish with a scene of the prostitutes hiding chards of glass to fight the Japanese in their clothes, but nothing comes after that.  The film stereotypes characters and is racist!  All the Chinese characters who speak English in the film speak with a false Hong Kong accent.  Again it takes one white man to save the Chinese who cannot save themselves and do not know better.
This is Bale's worst performance of his career.  He is terribly annoying as the drunk mortician during the first half of the film.  When Miller's heart softens, Bale's performance worsens.  Bale is doing the Ingrid Bergman saving the Chinese children from THE INN OF THE SIXTH HAPPINESS.
For a film with prostitutes, there are no nude scenes or bare breasts.  However, Yimou does not skimp out on the violence and gore.  A child's head is shown smashed and bleeding when she is thrown down from the top of the stairs.
While all the events are occurring on screen, there is always music around to manipulate how audiences should feel throughout the film.
THE FLOWERS OF WAR won a Golden Globe nomination for Best Foreign Film.  Thank God it did not win or receive an Oscar nomination for Best Foreign Film.
GOON (Canada 2011) ****
Directed by Michael Dowse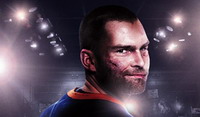 The film GOON has a very simple story.  A not so bright thug or goon is looked down upon by his friends and family.  But his goodness eventually shines and he makes good at the end finding romance as well.
The GOON in particular is hockey player, Scott (Seann William Scott).  His father (Eugene Levy) is disappointed with him as Scott is not smart enough to enter the medical profession that he has advanced.  But Scott can fight.  His work as a bouncer eventually gets him noticed as a successful fighter.  Recruited as a hockey player for his fighting abilities, Scott questions his worth as he is basically worthless as a player.  But he finds romance with Eva (Alison Pill) who he pursues.  She sees the goodness in him.
There is nothing spectacular about this story – which is used countless times in dozens of films in the past.  But director Dowse treats it as novel and pus his all into it.  A plus to the film is the backdrop of hockey – a violent sport that contrasts well to the sweet romance that is in reality the core of the film that redeems Scott's shortcomings.  The blend of sweetness and comedy in a violent world works well.
The hockey games are extremely well executed with all the excitement and bloody gore of the fights that go with real games.  The editing is superb capturing the scary close-ups as well as the unwatchable violence that go with it.
Jay Baruchel (THE SORCERER'S APPRENTICE, THE TROTSKY, GOOD NEIGHBOURS) who also wrote and co-produced this film makes big of his supporting role as Scott's best friend.  His enthusiasm in an otherwise under-written role reflects the same enthusiasm that goes into the making of this film.  The subplot of Scott's gay brother (also disappointing the father) adds welcome humour to the film.
The film is based on a similar hockey player hired as a fighter who in real life committed suicide, likely because he felt his lack of self worth.  The film also effectively captures this sad reality of Scott trying to make good of himself with his limitations.
The under-rated director of well made little films like FUBAR, FUBAR II and the excellent IT'S ALL GONE PETE TONG, Michael Dowse is definitely a name to be reckoned with in the future.  His films, usually about losers hard out on their luck trying to make good, likely reflects himself hoping for a big hit.  Let's hope that like his protagonist, he will make good in the end.
NORWEGIAN WOOD (Japan 2010) **
Directed by Tran Anh Hung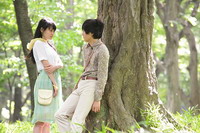 NORWEGIANWOOD, directed by Vietnamese sensation of SCENT OF GREEN PAPAYA Tran Anh Hung, is a Japanese drama about youth, love and loss based on the popular Japanese novel of the same name by Haruki Murakami.
The film is set in the Tokyo of the 1960's where political unrest forms the background of the film's story.  The characters seem detached from what is going on around them.  One could argue that this could be the fault of director Anh Hung being non-Japanese and not dedicated enough to Japanese causes but to be fair to her, the characters may be too caught up in their world to worry about what goes on around them.
Anh Hung's film leaves lots of unanswered questions.  As I have not read the book, I wonder whether it is the book's fault that it does not delve into the origin of many of the characters problems.  The central character is Toru Watanabe (popular young Japanese actor Kenichi Matsuyama).  He hangs around his best friend Kizuki (Kengo Kora) who is seeing Naoki (Rinko Kikuchi). Without reason and into 10 minutes from the film's start, Kizuki gases himself in the garage and dies from carbon monoxide inhalation.  Coping with the loss, Watanabe moves to Tokyo while girlfriend Naoko spirals into a deep depression bordering on madness.
Besides the reason of the suicide being unexplained, most of what occurs is explained by voiceover than shown by incidents.  Voiceover tells of Watanabe's move because he wants to forget as well as his and Naoko's chance meeting in a remote forest near Kyoto.  (How convenient!)
Though the film stretches to 133 minutes, the only other main incident is Watanabe' meeting with a totally different girl, Midori (Kiko Mizuhara) who falls in love with him.  The rest of the film's running time is spent primarily on Wanatabe's contemplation on which girl he should love (or sleep with) rather than what he should do to carry on with his life.  All this might be more interesting if director Hung paid more attention to her characters rather than shooting the surroundings like the green hills, river and waterfalls though these do look stunning.  Her film is beautifully shot at the expense of her characters becoming detached.
NORWEGIAN WOOD is the title of the song that reminds Watanabe of Naoki.  This is assumed and not deliberately stated in the film.  One can only wish that director Anh Tran would have brought an intriguing female or cultural perspective on NORWEGIAN WOOD, basically a male oriented study but sadly she did not.
THE PRODIGIES (UK/Can/Lux/Fra/Belg/India 2010) ***
Directed by Antoine Charreyron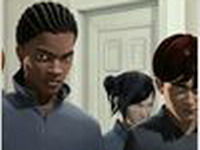 THE PRODIGIES is the video game geek loners' wet dream.  American geniuses who have been used and bullied all their lives get their ultimate revenge in this violent European animation first featured at Cannes.
In the film, five young prodigies assaulted in New York''s Central Park plot the perfect revenge.  The secret of their super powers are not revealed till two thirds through the film, thus heightening the film's suspense in the story.
"I made a promise!  I won't let them hurt you again."  Jimbo (Jeffrey Evan Thomas), their mentor tells them.  But they do not believe him, and a battle ensues.  But goodness does not necessarily prevail in this film, which is a welcome change, enabling the film to be darker and also suited for adults.
Thus, THE PRODIGIES take the super hero comic stories and delves right into the darker side.  The super heroes use their super powers (these can control the actions of human beings) for whatever they think is best that serves them, with no regard for their mentor, Jimbo.  Jimbo is the only truly idealistic good guy.  So, the ones that really need saving are the super heroes themselves.  The other recent film CHRONICLE treads similar waters.
The irony of American culture and capitalism are captured through the American Genius game show and Melanie's strife for her company's (the Killian Foundation) financial success.  But the video game mentality is more subtly evoked.  Ironically Charreyron gained his fame from his video game expertise.  The film, though  European, is specifically geared and set in the U.S., with impressive details of NYC.                                                 The European animation looks similar to Japanese Manga, especially since shadows are shaded into the faces of characters – a Manga characteristic.
Whether THE PODIGIES succeed in the North American box-office, screened here in 3D, is hard to tell, as it criticises the very culture it glories.
RAMPART (USA 2011) ***
Directed by Oren Moverman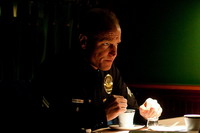 The word RAMPART of this new hard hitting police drama could mean defensive wall or to one of the departments in the Los Angeles Police Department.
Woody Harrelson does a marvellous turn as a troubled cop in the LAPD who uses violence as an outlet to the troubles he is facing both at work and at home.  Self-destructive, obnoxious and bullying, he is the type of easy target both the press and public dream of taking down in the name of getting their own back at bad cops.
Co-written by cop novelist James Ellroy who has penned excellent scripts and novels such as L.A. CONFIDENTIAL and THE BLACK DAHLIA, Ellroy is a name tagged with good hard hitting cop drama.  Too bad the story and film misses in terms of direction which is best noticed in the film's lack of a satisfactory ending.
Set in 1999 Los Angeles, veteran police officer Dave Brown (Harrelson), the last of the renegade cops, works to take care of his family, and struggles for his own survival.  But his odd family (his daughter asks him at one point if she is inbred) dislikes him as much as he abuses them.  But he loves his two daughters though he is unable to express his feelings, much to their chagrin.  Brown finally gets into deep trouble when he beats up a man whose car rams into his police cruiser.  Whether this is a set up is never made clear.  His past in which his violence and murder of a sex-date rapist also comes to haunt him.
All this is unpleasant material and director Moverman never fails to hide this fact.  A bit of humour, especially biting humour should be more frequently used to elevate the seriousness of the material.  Especially since the character Brown is donned with the ability of smooth talking his way out of many situations.  Though the gritty scenes are effective and dramatic, one already knows where the film is heading and Moverman makes no qualms at hiding this fact.  Brown downward spirals into drinking and self destruction, destroying everything he both loves and believes in.  A romantic interest and fling with a lawyer (Robin Wright Penn) makes matters worse.
Harreslon delivers an unforgettable performance aided by cameos by Steve Buscemi, Ned Beatty, Sigourney Weaver and Anne Heche.  Ben Foster is most impressive as the general, a street informer bound to a wheelchair who dreams the perfect escape.
RAMPART is no easy viewing and the audience suffers as much as the protagonist tumbling downhill.  But the film should be seen for the performances of the impressive cast and the gritty atmosphere captured by Bobby Bukowski on film.
SNOW (Canada 2011) **
Directed by Rohan Fernando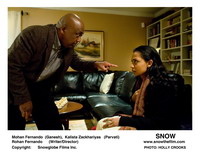 SNOW tells the story of Parvati, a 24-year old woman who has lost her entire family to the 2004 tsunami in Sri Lanka.  Relocated and dislocated, she now lives in Halifax with relatives she has never met before.  Wooed by a young Tamil man in whom she has no interest, Parvati finds her home life increasingly uncomfortable.                            The film takes a self defeatist attitude with respect to its protagonist.  She has lost her family, no doubt, but another has helped by taking her in.  She does not seem grateful, still thinks her family can be found after 10 months, and thinks a woman she met at a mall might be her mother.  And she has not figured out how to get the bus to work.  She should get with it.  (Contrast her happy and cheerful Hungarian hotel co-worker.)  The director does not make any attempt to give the audience a genuine attempt to feel sorry for this defeatist heroine, who gets really annoying with her careless attitude.                       It is hard to feel sorry for someone who does not give a f*** trying, even though she did lose everything in a tsunami.                                                                       Fernando's film moves at a snail's pace.  At least the heroine is quite the looker, so straight male audiences would have something to look at during the film's running time. The SNOW of the film's title comes from the Christmas ornament that Parvati was given in Sri Lanka by her uncle before the tsunami.  Apart from that, SNOW has little else to do with the film.                                                                                                             Does she make it after all?  Don't think many would care!
TYLER PERRY'S GOOD DEEDS (USA 2012) **
Directed by Tyler Perry (who else?)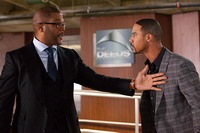 This film is typical Tyler Perry material.  It is produced, written, directed and starring the one and only Tyler Perry.  Like his other films, GOOD DEEDS is sappy, predictable, preachy, over written and of course, will make tons of money at the box-office.  Critics usually despise Perry's films.  I usually do not mind them, but this one takes the cake.
The protagonist of the movie is a successful, wealthy businessman, Wesley Deeds (Tyler Perry) who has always done what''s expected of him, whether it''s assuming the helm of his father''s company, tolerating his brother Walter's (Brian J. White) misbehaviour at the office or planning to marry his beautiful but restless fiancée, Natalie (Gabrielle ).   The audience is informed of the above by voice over, but is also given a tour of Wesley's life as if the voiceover is not enough.
Wesley is jolted out of his predictable routine when he meets feisty Lindsey (Thandie Newton), a down-on-her-luck single mother who works on the cleaning crew in his office building.   She is rude and plain nasty to him, but Wesley takes all the abuse like an idiot with lots of patience.  One wonders how he ever became CEO of his father's company by acting the mouse.  When he offers to help her get back on her feet, the chance encounter with someone so far outside his usual circle ignites something in Wesley. This one good deed may finally spark his courage to exchange the life that''s expected of him for the life he''s always really wanted.
If the story sounds sappy, the film is all that and more.  Perry's film is preachy from start to finish and the message of discovering who one is and to live ones own life is hammered down the audience's throats.  Worst still, not only the music but lyrics of the songs dictate how the audience should be feeling at various stages of the film.
Perry is no super writer and director but he usually does ok in these fields.  This time he also plays the leading man, as wooden as he can be.  This is not the first film about a high company executive falling for a cleaning lady.  Daniel Auteuil falls heads over heels in love with his fat black cleaning lady in the outrageous ROMUALD ET JULIETTE which though had quite the incredible plot, turned out more believable than Perry's predictable piece of crap.
It is difficult for any actor to survive this film but Thandie Newton almost does.  Her role of Lindsey is so annoying at the start of the film.  She recklessly parks her car in people's reserved spots, leaves her daughter behind in the car, screams at people, refuses to fetch her daughter on time from day care and shouts at those who try to help her.  One would just wish Tyler Perry would jump out on screen as once again in drag as Madea to hit her at the back of her head, just as she politically incorrectly hit a mouthy and rude child in  car in a previous MADEA movie.                                                                                        The words of Walter in the elevator; "Get me out of here," rings only so true to the audience in the cinema when he is stuck in the elevator with Wesley and his fiancée.
WANDERLUST (USA 2012) **1/2
Directed by David Wain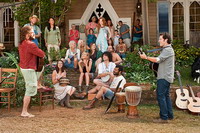 Rattled by sudden unemployment, a Manhattan couple surveys alternative living options, ultimately deciding to experiment with living on a rural commune where free love rules.  Their love is tested when they lose their jobs but their love gets the ultimate test at the commune.  But George (Paul Rudd) comes true for Linda (Jennifer Aniston) at the end.
The above pretty sums up the gist of David Wain's (ROLE MODELS) new comedy.  As noted, it is quite a short premise for a film and there is nothing much to go for, except for made up comedic set pieces which thankfully, Wain comes up with quite successfully.  Still, this is insufficient for a great comedy but enough for an ok comedy.  WANDERLUST just hits the mark then as an entertaining forgettable comedy.  The main problem with WANDLUST is its lack of a strong narrative.  The test of the couple's love from the various incidents in the commune does not make a strong enough narrative, but director Wain could have built it up stronger.  What is left then is a loosely flowing weak comedy that feels much longer than its 90 minute running time.
The two main leads try hard enough – full credit to them.  Aniston bares her boobies in this one while Rudd does a long vulgar spill about his private parts just before a sexual act.
The funniest couple surprisingly turns out to be George's brother (Ken Marino) and his long suffering constantly drunken wife, Marissa (Michaela Watkins) who put the couple up when they appear jobless and penny-less at their door.  What works here is their total spontaneity, especially Marino's performance.  One can never guess what he is going to be saying (or shouting out) next.
WANDERLUST works in the vein of 'the comfortable comedy'.  The laughs occur when mishaps occur to the lead characters.  But when these mishaps happen, the audience often than not, feel 'uncomfortable' as they would rather prefer seeing the leads succeed rather than fail time and again.  An example is THE OUT-OF-TOWNERS where one bad thing after another happen to the couple (Jack Lemmon and Sandy Dennis in the original) when they move to the new city.  WANDERLUST is like a reverse OUT-OF TOWNERS in which the couple leave the city for the commune.
WANDERLUST also contains a few very uncomfortable comedic set-ups like the baby delivery scene and Paul Rudd's pre-sex spill.
Despite its flaws, WANDERLUST delivers the laughs better than the usual 2-star comedies churned out by Hollywood.  The film can best be compared to one Marissa's lines in the film: "You should always smile as it fools your brain to think that you are happy!"  Similarly, writer/director Wain thinks that a film containing many funny set pieces will fool audiences into thinking they are watching a great comedy.
BEST BETS OF THE WEEK:
Best Film Opening: Goon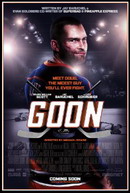 Best Film Playing: We Need to Talk About Kevin
Best Action: Mission Impossible 4: Ghost Protocol
Best Drama: Tinker, Tailor, Soldier, Spy
Best Foreign: A Separation
Best Comedy: The Artist
Best Family: The Adventures of Tin Tin
Best Documentary: Pina
Avoid: The Innkeepers