22
Jun
2012
Details

Category: Movie Reviews
Written by Gilbert Seah
Openings this are Pixar's excellent BRAVE and ABRAHAM LINCOLN: VAMPIRE HUNTER.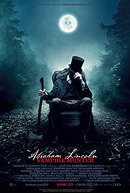 Toronto's TIFF Lightbox screens a series called Elegant Pairing featuring films from Merchant-Ivory beginning on the 19th.
ABRAHAM LINCOLN: VAMPIRE HUNTER (USA 2012) **
Directed by Timur Bekmambetov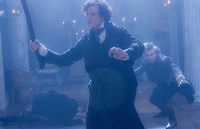 Silly plot, silly story and silly film.  That is expected of a film with a title like ABRAHAM LINCOLN: VAMPIRE KILLER.
If this film should be seen at all, it should be for the effort of Russian director Timur Bekmambetov's Hollywood debut.  Known for his trilogy of high profiled vampire films DAY WATCH and NIGHT WATCH – the third one was never made due to lack of expected success, VAMPIRE HUNTER follows in the same footsteps of the Russian films.  There are lots of choreographed action, pyrotechnique effects, special effects but less of story or character development.
But there is no shortage of trying.  Despite the outrageousness of the plot that involves a President of the United States fighting vampires before his term, the script and director go to great lengths at making it all believable.  The film is shot with top notch production values complete with period wardrobe, hairdo and sets.  It goes with a note by Lincoln to good friend Henry to keep the information of his youth and his vampire adventures safe.
When Lincoln's mother dies from a vampire bite, Lincoln (Benjamin Walker from UNCONSCIOUS and FLAG OF OUR FATHERS) takes vengeance by attempting to kill Jack Barts (Marton Csokas).  But it turns out that this is not possible as Barts belongs to the Group of the Living Dead.  Lincoln meets Henry (Dominic Cooper) who appears out of nowhere but turns out to be knowledgeable about fighting vampires.  Lincoln trains under him and together, the two fight the vampires led by the evil Adam (Rufus Sewell).  In the meantime, America is in a civil war and Lincoln gets into politics.  Director Bekmambetov brings into the picture lots of action, MATRIX style with stylized slow motion movement of bodies.
Walker is all right in the leading role but Mary Elizabeth Winstead as Mary, Lincoln's wife is the one to watch.  She gives everything to the role – all the drama and love for a husband almost lost in his battle.
No need to guess what happens to the United States.  And expect lots of over-the-top action.  Horror fans should not complain but to all others, BEWARE!
ALPS (Greece/France 2011) **
Directed by Yorgos Lanthimos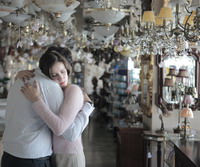 Be prepared for something quite different in the new Greek artsy movie ALPS.  If you have seen the director's shocking DOGTOOTH, you might know what to expect, though ALPS is tamer in all respects.
ALPS stands for the famous European mountain range with Mont Blanc being the highest mountain.  The name is also used in the film to stand for an organisation which has the weirdest business one can imagine with the leader holding the title of Mont Blanc.  The business involves standing in for the recently dead people for friends or family for a small fee.  The employees take the deceased's identity and the grieving clients give the members scenes to act out.
But on screen, the premise appears logical when the audience sees the clients acting out their 'fantasies'.  But things get a bit out of control when the clients want sex acts or other disturbing acts performed.
Director Yorgos Lanthimos plays with his premise quite well often blurring the borders between reality and fantasy.  He shows the employees getting therapy just as much as the clients are.  He also forces the audience to think about loss, death and other important issues.
But this is as interesting as the film gets.  One might argue the credibility of Lanthimos' philosophy.  His film, however, is extremely slow, and if one does not have the patience to ponder the film or read between the lines of what is going on, then it is best to skip this film in its entirety.  One major flaw is the question of the plot's credibility.  It is hard to believe the grieving clients would pay a fee to total strangers to wear the clothes or ornaments of their loved ones.
ALPS ends on a high note with an employee succeeding in her goal.  But all that occurs in the film is pure concoction on the director's part, what might be deemed an artist's experiment.  Either love ALPS or find it a tedious pretentious bore.
BRAVE  (USA 2012) ***** Top 10
Directed by Mark Andrews and Brenda Chapman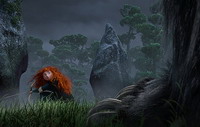 Pixar's BRAVE is a marked winner, full of inventiveness, magic and adventure and done in animation that is Oscar worthy.
The protagonist is a girl, a Princess Merida (Kelly MacDonald), a tomboy who has mastered the art of archery from the bow and arrow given to her by her father (Billy Connolly) on hr birthday.  Father, King Fergus is pleased of the daughter's feisty nature but his wife Queen Elinor (Emma Thompson) isn't.  The Queen wants Merida to behave like royalty and so that she can find a proper suitor.  When the clan leaders come together to offer the eldest son for her hand in marriage, Merida takes off.   Determined to make her own path in life, Princess Merida defies a custom that brings chaos to her kingdom. Her mother is turned into a bear and Merida has to use her bravery to save the day.
One must hand it to Disney for attempting another movie about mothers after the disastrous MARS NEEDS MOMS.  But the protagonist is a girl instead of a boy this time.  The film also goes against the formulaic route with a girl/mother bonding and also one in which the element of romance is completely missing.  Cutesy songs are replaced by Scottish rhymes and the only adorable creatures are Merida's three younger brothers and occasionally her mother when turned into the bear.
BRAVE looks stunning on screen as if clay models are dressed in Scottish togs and moved by stop animation.  The Scots scenery is beautiful and the atmosphere of Scots legendry comes off realistically on screen.
BRAVE braces the love audiences have for folklore, legend, chivalry and ultimately magic.  The story also ties in the human qualities like tolerance, understanding and love.  In short, BRAVE contains a full bodies plot any way one looks at it.
Noticeable too is the fact that BRAVE is not shot in3D.  Likely, after BRAVE becomes a hit (it definitely deserves to be), Disney can milk it more by re-releasing it in 3D as they did with THE LION KING, FINDING NEMO and other animated hits.
BRAVE is opened by an excellent 10 minute 4-star animated shot entitled LA LUNA written and directed by Enrico Casaroma.  This is a coming-of-age story of a boy taken on his first boat trip to the moon by his arguing father and grandpa.  Truly magical and enchanting this one!
THE KITE (PATANG) (USA/India) **
Directed by Prashant Bhagava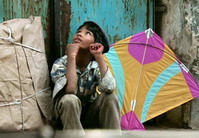 PATANG which means kite in the Indian language also stands for the annual kite festival, the one concerned set in the small town of Ahmadabad., India.
THE KITE is a small budget film by American/Indian Bhagava and the size of the budget shows.  The actors are largely non-professional, the script meanders all over the place, the lighting is poor with lots of figures in the scenes hidden by shadows and editing at best choppy.
The lack of narrative hardly helps either.  The premise of the film is a wealthy Indian businessman returning to the family he abandoned for money years back.  He brings back his daughter who finds romance with a local.  His brother despises him and freaks out, lashing out at him and blaming him for their father's death.  Mother is just happy that the family is back regardless of fights
It takes a while to figure out who is who.  Indians look quite alike too.  Ahmadabad is a small version of Delhi, but it seems just as busy as any thriving city.  The kite metaphor is a bit obvious and overused in the film.  Hold on to Happiness the dialogue shot out many times, as if the kite, soaring high resembles hope and the string the connection that must be held.  In the kite fighting, the string is laced with powdered glass to cut the strings of opponent kites.  The mother says that she does not like this aspect of kite fighting, referring to the quarrel of the two brothers.
With the weak narrative, the audience can hardly care for the film's characters.  Though the successful businessman is looked down upon and is supposed to be the bad guy, he seems the one who should be followed.  Bhagava's film moves at a snail's pace which does not help either.
The film paints an authentic picture of Ahmadabad, with its packed streets and poverty.  The film plays like a complete opposite to SLUMDOG MILLIONAIRE.   .  This an unhappy functional family film about a family that never took the time to sit down and talk things out but instead played with kites.
SEEKING A FRIEND FOR THE END OF THE WORLD (USA 2012) **
Directed by Lorene Scafaria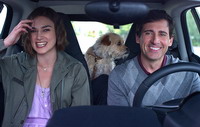 (Warning: Review contains a spoiler in the last paragraph of the last two lines)
It is not the first time the end of the world scenario has been used in a quirky little film.  McKellar's LAST NIGHT and the more recent Von Trier's MELANCHOLY are two films that immediately come to mind. 
As an asteroid nears Earth, a man Dodge (Steve Carrell) finds himself alone after his wife leaves in a panic. He decides to take a road trip to reunite with his high school sweetheart.   Accompanying him is his neighbour, Penny (Kiera Knightley) who fouls up his plan.  
  This film is more alike MELANCHOLY in that both films deal with the events that occur prior to the asteroid destroying the earth.  In SEEKING A FRIEND, the characters have a total of 21 days to deal with their s**t. 
The end of the world is an interesting scenario, no doubt about it.  But the trouble with SEEKING A FRIEND is that writer/director Scafario does not know what to do with it.  Never mind the unsatisfactory ending, similar to MELANCHOLY.  One would expect a bit more from her script since there have been other films on this topic and there is much that can be imagined. 
Her film can be described as a drama comedy.  Her end of world jokes that diminish once the end of the world draws nearer are actually quite funny.  One character remarks that she wants to go to Aspen to ask her grandfather to f*** off and …   ski.  The radio announces the number of days and hours left before doomsday before seriously declaring a matter-of-factly that the station will return to favourite old rock classics.  The film also contains the token end of world expectations like riots, looting and abandonment of cities.  But one wonders why so many of the characters (except the main ones) insist on continuing with their work. 
It does not take a genius to guess that the film eventually turns into a romance (how dull considering the initial premise) between Dodge and Penny.  The audience is led to believe that all this transpires over one sexual encounter, which is not really shown in detail on screen.  It is quite clear why.  Knightley and Carrell do not have the romantic chemistry on screen and the love-making would feel very uncomfortable. 
(Spoiler :)   When the screen glows pure white when the world ends, one can only utter a sigh of relief.
YOUR SISTER'S SISTER (USA 2011) **
Directed by Lynn Shelton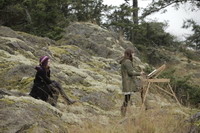 YOUR SISTER'S SISTER is a small budget actor ensemble piece of filmmaking with only 3 characters.  It goes against the big Hollywood style of filmmaking.  While good to see this change in an American movie, it however does not necessarily mean that it is a good film.
The film begins at a memorial, a year after Jack's brother's death.  Jack (Mark Duplass) is still so distraught over his brother's death that he is still out of work and mentally a little unstable.  His brother's ex girl friend Iris (Emily Blunt) lets Jack stay at the family island cabin to get himself sorted..  But Iris' lesbian sister Hannah (Rosemarie DeWitt) happens to be at the cabin already.  After a drunken night, Jack beds Hannah which leads to considerable drama.
The actors interact very well and the result is quite compelling drama.  It turns out that Iris is secretly in love with Jack and that Hannah wants a baby.  So, Hannah has an ulterior motive for having sex with Jack.
When the bombshell drops and Jack finds out Hannah's desire to have a kid, he is reasonably upset.  But if the audience is attentive, the audience would remember that they did the act with condoms.  But that is where the film gets interesting as the plot has many twists.  The film also has a clever open ending.
But Shelton's film contains one major flaw and that is with Jack's character.  One can hardly believe that these two composed females would want a man who is totally lost nor is that attractive.  No matter what transpires then comes across as hardly believable.  It would help if the actor playing Jack is a super good looking hunk or if his character is charismatic or intelligent.
The result is a film with an unbelievable story that despite its good performances fails as a whole.
BEST BETS OF THE WEEK:
Best Film Opening: Brave Best Film Playing: Brave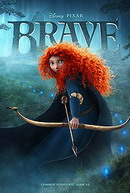 Best Action: Marvel's The Avengers
Best Drama: The Deep Blue Sea
Best Foreign: The Intouchables (France)
Best Comedy: The Dictator
Best Family: Brave
Best Documentary: Marina Abramovic: The Artist is Present