04
Sep
2012
Details

Category: Movie Reviews
Written by Gilbert Seah
The Toronto International Film Festival (TIFF) runs its course again in 2012 bringing in a slew of stars and excellent films from around the world.  The Asian Film Summit hosted by Jackie Chan is a higlight as is the city of Mumbai in the festival''s program.
An audience friendly festival, the public can get a chance to watch the films at Cannes that would otherewise never be offered to the public.
For complete information for TIFF, it is best to go to TIFF''s actual website at tiff.net
The films appear largely better than the previous years judging from the numbe of 3-star ratings and above.
Below are capsule reviews fo films that will be screened during the festival.· Bon Cinema! The reviews i.e. this article is updated daily during TIFF.
CAPUSLE REVIEWS:-
AMOUR (France/Austria/Germany 2012) ****  
 Directed by Michael Hanake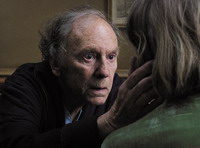 The Palme d'Or Winner at this year's Cannes AMOUR is no doubt riveting as are most of the Michael Haneke films (WHITE RIBBON, THE PIANIST, FUNNY GAMES).  This drama about love deals with an elderly couple Georges (Jean-Louis Trintignant) and Anne (Emmanuelle Riva) in their eighties. They are cultivated, retired music teachers.  Their daughter, Eva (Isabelle Huppert) who is also a musician, lives abroad with her family. One day, Anne has an attack. The couple''s bond of love is severely tested.  But the husband's love persists and he honours her desire not to be put in a home.  But her health deteriorates badly so much so that she has to be fed and mutters most of the time from dementia.  Eva is upset by her mother's health but does nothing.  Georges' patience is severely test.  Haneke covers all the areas of the subject here to his credit – Anne's dementia, her bowel movements, her wish to die, her dependence on her husband, her required feeding, I fact everything.  The result is a rather brutal time watching what the family goes through.  But that is what life is about, and old age and failing health is something everyone has to go through, from Hanake's eyes.
BURN IT UP DJASSA (Ivory Coast/France 2012) ***
Directed by Lonesome Solo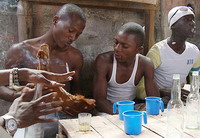 Obscure film from Obscure country, the Ivory Coast.  This is the kind of small film in the Discovery series that will never otherwise get to be seen.  On the other hand, the film is so small that missing it is no great deal either.  BURN IT UP is set in the busy streets of Abidjan (Abdoul Karim Konaté),, Tony (but giving another name in the film), an out-of-school youth, scrapes together a living by hawking cigarettes but he soon turns to violence.  Shot in 11 days in Abidjan, the film breathes new life into Ivory Coast film. The film begins with a spill on how difficult it is to survive and how important it is to become a warrior!  For a film on violence, the film is not that graphic but the message still comes through.  The low budget film contains lots of sprite dialogue, dance and colour and isn't half bad. 
THE CENTRAL PARK FIVE (USA 2012) ***
Directed by Ken Burns, Sarah Burns and David McMahon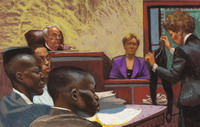 The other documentary after WEST OF MEMPHIS (Here, the West Memphis 3 are three teenagers supposedly wrongly accused of killing three young boys) based on the infamous "Central Park Jogger" case detailing how a rush to judgment by police, media and an outraged public led to five black and Latino teenagers being convicted for a heinous crime that they did not commit.  Unlike WEST OF MEMPHIS, the audience knows for sure that the 5 are innocent.  In fact the directors incorporate the voice of the guilty man who had confessed to the crime way early at the beginning of the movie, how he had dragged her into the bush.  The film is based on the book by Sarah Burns and brought to the screen by her, her husband and father.  The film is well documented though depressing account of a city gone totally out of control.  The city was at that the time with bogged down by peak crime and muggings.  The rape of the jogger was the ultimate test of the city.  Crime rate somehow fell but the scapegoats were the five wrongfully convicted men - Antron McCray, Kevin Richardson, Raymond Santana, Korey Wise and Yusef Salaam.  They each get to finally tell of their experiences as the miscarriage of justice takes place.  THE CENTRAL PARK FIVE is not an easy film to watch and the whole issue of the city's compensation to the 5 men has yet to be settled.
THE END OF TIME (Canada 2012) **
  Directed by Peter Mettler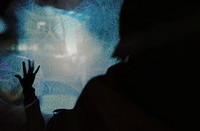 Canadian cinematographer Peter Mettler's first feature-length documentary since the Genie-winning GAMBLING GODS and LSD, THE END OF TIME is a visually stunning documentary, as one might expect from Mettler.   But he is no physicist or expert on the subject of Time which the film is supposed to inform the audience about.  Among other issues, the film argues that time itself is, in part, a notion we impose on ourselves — and that there may be other ways to view, measure and experience time than the Western artifices of the clock and the stock market bell.  Travelling the globe, Mettler explores a dizzying range of perspectives on time: from scientists working with a particle accelerator, who try to examine time by smashing protons together in an immense, twenty-seven-kilometre long concrete structure miles beneath the surface; from Buddhists visiting the tree where Buddha was enlightened; from DJ and electronic musician Richie Hawtin, who locates a new frontier in his work with machines; from squatters in an abandoned area of Detroit near where Henry Ford built his first factory, now a derelict behemoth that evokes the broken statue of Shelley's "Ozymandias"; from the lone remaining resident in an area being consumed by lava pouring forth from an active volcano. En route, Mettler draws eerie connections between the most disparate places and events (the patterns on the ceiling of a Buddhist temple echo the multi-coloured circles in the tunnels of the particle accelerator) and locates parables of renewal and destruction in an astonishing sequence where a grasshopper is transported by an army of ants.  But one wishes Mettler would apply more Physics to the concept of time.  Be prepared to come out of the film with no new knowledge of the subject except for a few of Metter's observations.
END OF WATCH (USA 2011) ***
Directed by David Ayer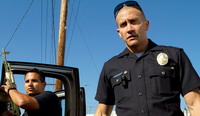 Review Embargoed till Sep 8th
FAR OUT ISN'T FAR ENOUGH: THE STORY OF TOMI UNGERER
(USA 2012) ****
Directed by Brad Bernstein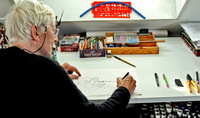 Near perfect documentary in all departments that tells the inspirational yet controversial story of the life and career of artist and children's book (Crictor, Emile, and The Three Robbers) illustrator Tomi Ungerer.  Also an illustrator of 1960s protest posters, and a creator of explicit erotica, he found himself shunned from the American publishing industry until recently when he was awarded the equivalent of the Pulitzer Prize for his work.  Director Bernstein's exhaustive and comprehensive doc traces Ungerer's childhood background to Alsace, his place of birth to his schooldays.  His both German and French heritage got him in trouble with both the Nazi Occupation and the French Government after.  He relocated to New York City, Nova Scotia (this part omitted in the film) and Cork, Ireland where he happily settled for some time and now lives today.  Bernstein explains the demons though Ungerer's interviews on screen.  It helps that Ungerer is totally charismatic on screen and an intriguing person at the same time.  The film soars ever so often when Ungerer becomes inspirational especially when he recounts his difficult life, such as entering the U.S. with $60 in his pocket or when he discusses his philosophy on life.  There is much to learn in this entertaining film about a humble, insightful and brilliant man.
HERE COMES THE DEVIL (USA 2012) ***
Directed by Adrian Garcia Bogliano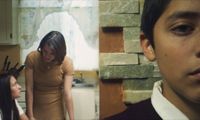 HERE COMES THE DEVIL begins with a super hot lesbian love making scene before total violence occurs.  It turns out that one of the participants is a loving mother and wife whose son and daughter go missing while playing on the hills.  When the kids are returned by the local police, she finds that something is amiss as the children start acting strange.  Director Garcia inserts lots of false clues (possible incest between the children, a likely pedophile pervert) before the truth rears its ugly head.  Garcia is an expert at creating dramatic tension, as obvious in ne sexy husband and wife love-making scene.  Though the film contains nothing really novel in its premise, Garcia keeps the audience at the edge of their seats from start to end.  Be prepared for some really irritating soundtrack during the movie
A HIJACKING (Norway 2012) ***1/2
Directed by Tobias Lindholm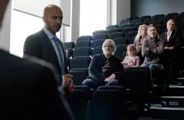 A hijack drama Norwegian style, which means a freighter ransomed by Somali pirates and not an aircraft by terrorists.  Not many films have been made on this particular subject, so it is a welcome change of drama, suspense, information and education.  The film starts with the life of the ship's cook, so that the audience can identify and be sympathetic to the kidnapped.  His employer, Peter who works in a no-nonsense corporate environment is a very cold, efficient bargainer, especially when coming down to business acquisitions as demonstrated by a Japanese takeover.  But negotiations are different with the pirates as lives are as stake.  The director Lindholm moves his film at a tight and suspenseful pace which keeps the audience riveted and curious of the outcome throughout the film.  A HIJACKING is a film as efficiently executed as the hijacking negotiation process.
HOTEL TRANSYLVANIA (USA 2012) ***
Directed by Genndy Tartakovsky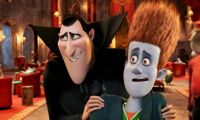 Sony Animation's HOTEL TRANYLVANIA is a marvelously looking 3D animated comedy that centres on Count Dracula (Adam Sandler) letting his little 118 year-old (the film's running joke) daughter, Mavis (Selena Gomez) of his strings to find her romance and own life.  She has been kept away from the human world in the hotel the father had created to let monsters vacation away from humans. Mavis finds love in human form (Andy Samberg).  There is nothing really bad about this animated feature.  It hits all the right notes – superlative animation, a good enough storyline, family message and entertainment and so on.  But the trouble is that the film is not inventive, funny or goofy enough.  Dracula is not typically a character that has traits to be made fun of, and this is obvious when Dracula claims that he does not go: "Blah, blah, blah," as people think.  Other monster animations like SHREK is way funnier, with even more going on in the background than in the foreground.  No such luck here.  HOTEL TRANSYLVANIA often has Sandler trying his desperate best to be funnier than the material he has to work with.
 HOW TO MAKE MONEY SELLING DRUGS (USA 2012) ****
Directed by Matthew Cooke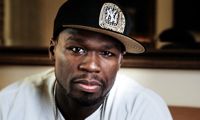 Writer/director Matthew Cooke's (TEENAGE PAPARAZZO, DELIVER US FROM EVIL) is a satirical how-to lesson on the said subject that actually makes quite a lot of sense and turns out to be a better film than expected.  The chapters begin with the corner street dealer, climbing up the drug selling ladder to kingpin and finally drug lord.  The doc encompasses interviews of a wide range of subjects from ex-drug dealers, drug enforcement cops to movie stars like Susan Sarandon who make valid points in their arguments.  For a controversial topic such as selling drugs, the film actually is truth, so it might be best to keep the film from the viewing of kids.  One segment explains how to make it big selling drugs in the local school.  The film ends with Cooke offering his spill on how to end the war on drugs.  It might sound all too simplified, but under careful consideration, there is a lot of logic in his solution.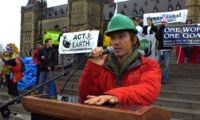 THE HUNT (JAGTEN) (Denmark 2012) ****
Directed by Thomas Vinterberg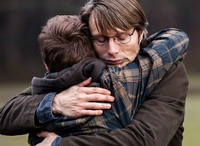 In William Wyler's THE CHILDREN'S HOUR, a precocious schoolgirl tells the lie of her two teachers played by Shirley MacLaine and Audrey Hepburn kissing leading to disturbing results.  A similar premise in Danish director Thomas Vinterberg's (CELEBRATION) new film has kindergarten girl Klara (Annika Wedderkopp) make up a lie about popular childcare worker Lucas (Mads Mikkelsen) making sexual advances towards her.  This leads to his firing and the whole community turning against him.  It could not happen at a worse time when Lucas is trying for custody of his son, Marcus.  The lie grows with more horrible stories made up about Lucas.  Vinterberg also ties in the hypocrisy of small town Denmark mentality with traditions like the deer hunt when boys become men and vice versa.  THE HUNT is a harrowing film from start to finish and one wonders midway during the film how a satisfactory ending can come about all this.  Vinterwberg steers his audience to a happy (sort of) ending that is both believable and satisfactory.  Though the story of a child's lie is by no means novel, it has been a while since THE CHILDREN'S HOUR made its debut.  Mikkelsen delivers more than a fine performance of a man torn between retreating into hopeless solitude and uncontrollable anger that won him this year's Cannes Festival prize for Best Actor.
 IN THE NAME OF LOVE (Vietnam 2012) ***
Directed by Luu Huynh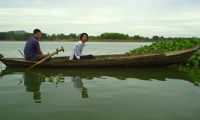 IN THE NAME OF LOVE begins with a naked woman wearing the sign 'husband stealer' as humiliation in the village.  She is crying depicting perhaps that falling in love should not be a sought of thing.  The story is a dark love triangle that grips with a steadily mounting sense of dread.  Set in a small village, the focuses on Khanh (Huy Khanh) and Nhung (Dinh Y Nhung), a married couple whose poverty does not interfere with their happiness.  A fisherman, Khan cannot provide wealth or comfort for his wife, a weaver of traditional straw hats; but their life, while modest, is honest and dignified.  This way of life is the most interesting thing in the film as Huynh captures the moving houses on the river as the villagers' daily routines.  The only cloud looming over them is the fact that they have not been able to conceive a child.  Nhung secretly approaches Linh (Thai Hoa), a former friend of Khanh, who has always been attracted to her and who stopped spending time with the couple after they got married, to serve as her child's surrogate father. An alcoholic who is perpetually between jobs, Linh barely stays afloat by selling lottery tickets in the streets while costumed as the Vietnamese god of wealth, a deity that grants prosperity and good luck. This is when the trouble starts and the tragedy unfolds.  The drama is heightened by the facts that Linh is a bit of a psycho and that Nhung feels guilty as hell.  But Huynh is also sympathetic to Linh's point of view.  (He cannot find love and has a need to see his son.)
LIVERPOOL (Canada 2012) ****
Directed by Manon Briand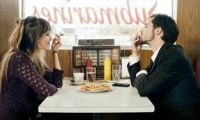 The action begins at a Montreal dance club called LIVERPOOL and hence the film's title.  The film doubles as a romance and suspense thriller with the action and surprises never stop coming.  The story concerns a coat check girl doubling as a girl hired to pose as a long lost daughter so that the half brother can claim inherit the dying father's money.  At the same time, director Marion lives strong director's personal imprint as in the scene where the protagonist aids an elderly patient on IV in a hospital ward by opening the door for her.  The film is also very current in the use of technology.  The sleuthing techniques include pasting a cell on the car as the G.P.S.S. can trace where it is going or doing searches on the internet.  The dance club scenes involving drugging by GHB is also very current and a problem in the Montreal club scene.
NO (USA/Chile 2011) ****
Directed by Pablo Larrain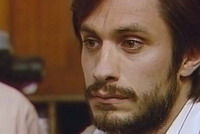 The star of this film is Gael Garcia Bernal who plays a savvy young ad exec, who makes use of their designated fifteen minutes per day of airtime to craft the political opposition''s publicity campaign when the rule of dictator Augusto Pinochet is put to a national plebiscite.  The history goes on like this: In 1988, succumbing to international pressure, General Augusto Pinochet''s regime in Chile called for a national referendum on the proposal to extend the dictator''s presidency a further eight years. The ballot presented two choices: Yes (extend Pinochet''s rule) or No (no more Pinochet).   Much of the population believed that the referendum would be rigged, and was merely a front to placate the international community.  There was also the problem for many that participating in the referendum would legitimize it. But many in the opposition did not want to pass up this opportunity to peacefully overthrow Pinochet''s near two-decade reign.  This is director Larrian's (TONY MANERO, POST MORTEM) account, though biased against Pinochet of how René's NO campaign eventually won.  For s historical political drama, NO is pretty hilarious and the lightest of Larrain's three films, while still hitting the mark in riling the audience up against Pinochet.  NO also is believable in that it still maintains René's stand for staying commercial during all the execution.
 PENANCE (Japan 2012) *****
Directed by Kiyushi Kurosawa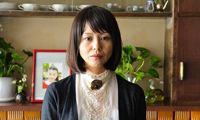 AUTUMN SONATA's Kurosawa 4 and a half hour film (originally intended as a 6 part serial for TV) is an excellent study of guilt combined with the element of a mystery whodunit.  A schoolgirl is sexually violated and murdered.  The 4 witnesses tell the police they remember nothing of the killer's face leading the victim's mother to impose a penance to be paid on each of the girls.  The 4 grow up and suffer tragic consequences as the penance.  But the mother is no innocent victim either and is finally forced to pay penance herself.  Excellent performances from all 5 actresses playing the grownup girls and the mother coupled with solid storytelling makes this film the best of TIFF.  The film could be considered 5 separate stories linked by the theme of the murder.  PENANCE shows Kurosawa in top form in a film that is a compelling watch from start to finish, never mind the long running time.
 REVOLUTION (Canada 2012) ***
Directed by Rob Stewart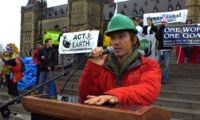 The maker of SHARKWATER that dealt with the banning of sharkfins, Rob Stewart takes on coral reefs.  Coral reefs are dying from the acidification of the oceans hat would eventually lead to fish dying and eventually the human race.  Stewart's film begins where SHARKWATER left off, in fact this film boasts the success of that film in terms of achievement.  Eighty percent of life on earth lives under the sea, a quarter of which lives in or around coral reefs, vital habitats which are themselves beginning to disappear. Travelling the globe to chronicle the efforts being taken — and not taken — to stem the tide of destruction, and plunging into the ocean depths to observe their wonders first-hand, Stewart examines our destruction of Canada's own invaluable natural heritage (the oil sands project).  Stewart''s boundless compassion and tireless advocacy are evident throughout the film.  His technique for convincing the audience on his curse is similar to SHARKWATER – shows the evidence; show past and present and outlines what can be done (in the last 10 minutes of the film).  The film also shows some stunning cinematography in the process, some of which are quite scary, especially the dying coral reefs.
A ROYAL AFFAIR (Denmark/Germ/Czech/Sweden 2012) ****
Directed by Nikolaj Arcel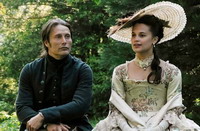 A ROYAL AFFAIR is a sumptuous historical drama from writer-director Nikolaj Arcel (screenwriter of the original version of THE GIRL WITH THE DRAGON TATOO) chronicles the scandalous love triangle between a queen (Alicia Vikander), her German doctor (Mads Mikkelsen), and the mad King of Denmark (Mikkel Følsgaard).  The similarities in the script involve a few scenes of torture (the doctor getting beaten up in prison; a peasant tied to a wooden horse) and erotic sex scenes.  It all starts when the court hires Dr. Struensee to overlook spoiled and mad King Christian VII.  As it turns out the good doctor is also a radical who wants to transform the government to provide more care and aid for the masses, such as mandatory inoculation of the population for the protection of the occurring smallpox epidemic.  But lust gets the better of the doctor and the court schemes to rid of him for unhinging the status quo.  Besides being a film about the royal; affair and the politics of power, Arcel's film eventually turns out to be a chronicle of how the Danish gave power back to the people and how slavery was abolished.  Running at over 2 hours, A ROYAL AFFAIR covers worthy material.
QUELQUES HEURES DE PRINTEMPS (France 2012) ***
Directed by Stephane Brize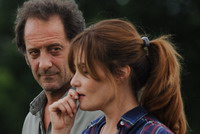 The French family drama QUELQUES HEURES DE PRINTEMPS (A FEW HOURS OF SRPING) is two separate stories brought together by the forced relationship of its two characters.  One is Alain (Vincent Lindon) a trucker who is released from prison after 18 months for smuggling weed.  He finds it impossible to land another trucking job and almost finds love again with the Emmanuelle Seigner's character.  The other is his mother (Helen Vincent) dying from cancer who decides to go about what is termed assisted suicide.  Alain is forced to stay with mother and at 48 their forced cohabitation brings back all the violence of their past relationship.  When he discovers that her mother is condemned by the disease, the two stories blend together.  Brize's film is brimming with emotions, especially the end obviously, but she stays away from sentimentality and judgement of her flawed two characters.  At one point in the film mother says of her cake to her long term neighbour: It is overdone but it still tastes good.  QUELQUES HEURES DE PRINTEMPS is done just right and tastes really good.
REALITY (Italy/France 2012) ****
Directed by Matteo Garrone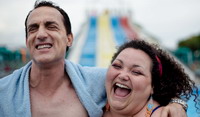 REALITY is director Matteo Garrone's follow up to his 2008 Cannes Jury Prize Winner GOMORRAH which also won the same prize at Cannes this year.· Instead of the Sicilian Mafia, Garrone takes on Reality TV as his subject with lead character, Luciano (Aniello Arena) reasonably successful family ex-fishmonger retailing pasta making robots to make a living.· His obsession into being chosen as a participant in a reality show called Big Brother eventually drives himself and his wife, Maria (Loredana Simioli) insane.· It is only him that believes that he will be selected, right down to the theatrical ending that can be described as both sad and happy.· Garrone's Neapolitan family with chubby children and crazy relatives come right out of a Fellini movie and so are the lead's antics in selling the robots.· Cineastes will be pleased to see the actors in GOMORRAH appear in REALITYT in completely different roles.· (Example is the machine-tooting skinny youth cast as a bewildered bartender here.)· REALITY is both sad and hilarious but never far from the reality of the reality of life either.
 ROAD NORTH (Finland 2012) ***
Directed Maki Kaurismaki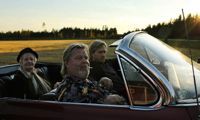 Kaurismaki (THREE WISE MEN, BROTHERS) tackles father/son relationship in this drama comedy about a father (Vesa-Matti Loiri) who left his family to head east to become an archer.  When he returns 35 years later at his son, Timo's (now a concert pianist) door, Timo (Samuli Edelmann) figures that there must be a reason.  Dad takes son and both appear also at daughter's doorstep and so begin a series of adventures.  Quietly revealing, though the premise is not entirely novel, this sad and funny Finnish road trip film with lots of Finnish folk songs turns out to be a father and son conquering the world movie.
SHIP OF THESEUS (India 2012) **** 
   Directed by Anand Ghandi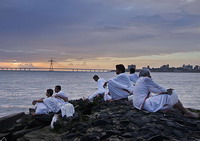 Acclaimed Indian playwright Anand Gandhi's first feature film tells the stories of three desperate people, all set in Mumbai which are tied by the paradox of the SHIP OF THESEUS. ·The ancient philosophical paradox of the Ship of Theseus — which asks, if every single piece of a ship was replaced, would it still be the same ship? ·Aida El-Kashef, a filmmaker and daughter of the late Egyptian director Radwan El-Kashef is a graceful, headstrong Egyptian woman who lost her sight at a young age and has just recently regained it. Having formed her own personal inner vision of the city where she has lived all her life, she struggles to reconcile it with the kaleidoscopic world that now confronts her. ·Maitreya (Neeraj Kabi) is a devout monk, an aesthete who spends his days debating ideas and crusading for animal rights; but when illness forces him to choose between his ideals and his health, Maitreya retreats from the world. The third protagonist, Naveen (Sohum Shah, fresh from his breakout performance in the gangster movie Baabarr), is a stockbroker confined to hospital after receiving a kidney transplant. When he learns that his new kidney may have been stolen from a poor man, Naveen begins travelling across continents to combat the international illegal organ trade.· Ghandhi tells his story without glorification of any of his characters. ·He in fact, shows the fallacies of their (especially the first two). ·The stories are as interesting as his film.· The third one works the best (the best is kept to last) as it shows the marvels of the architectural slums of Mumbai as well as the paradoxes of human nature.
THERMAE ROMANAE (Japan 2012) *
Directed by H. Takeuchi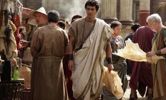 The setting in this very strange box-office hit Japanese entry is 149 AD – the Roman Empire.  The current emperor has hired and is fond of current public bath architect Lucius Modestus (Hiroshi Abe).  And why not?  During his feats of unconsciousness, he is transported to the present in Japan where he steals ideas like the bathtub; milk fruit drinks and toilet flushes for his Roman designs.  There is total chaos in this film that might have succeeded if there was a bit or order in the disorder.  There is no reasoning or logic for Lucius to travel through time.  The antics are hardly funny either.   The props and atmosphere of ancient Rome with Japanese doubling as Romans and speaking Japanese is totally ridiculous.  But what is the most incredible is that the audience is supposed to believe that the Japanese playing a Roman is in reality not a Japanese but a Roman.  Not that anyone cares in this awful film based on a manga comic book.
TOUT CE QUE TU POSSEDES (Canada 2012)·***
Directed by Bernard Emond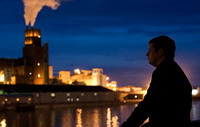 (Review embargoed till Sept 8)
WEST OF MEMPHIS (USA 2012) ***
Directed by Amy Berg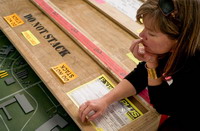 WEST OF MEMPHIS is not the first film made about the catastrophic failure of a judicial system.  While last year's TIFF entry GUILTY (PRESUME COUPABLE) accounts for an innocent man wrongly accused of being a pedophile, this one is a doc examining three teenagers (the West Memphis Three) imprisoned for the heinous crime of sexually assaulting and killing three young boys.  As a doc, the film fails to establish whether the three are really guilty since the film provides both sides of view (Prosecutor and Defence) thus reducing the impact of the film.  But the film also displays more objectivity, to Berg's credit in the process.  Running over a 2-hour length, WEST OF MEMPHIS is unusually long for a documentary, party because the film covers many peripheral issues at the same time, such as one of the convicted, Echols' marriage to Lorri while in imprisonment as well as a possible other person who might be the real killer.  Though the film applies the logic of a witch hunt to the conviction of the three teenagers as wrong, the film also applies the same principles in the cornering one of the boy's stepfather as the possible guilty party.   But Berg's film also covers the life, living conditions and atmosphere of the Memphis people and one can relate to the incidents that occur in the film.
WHAT RICHARD DID (Ireland 2012) ***
Directed by Lenny Abrahamson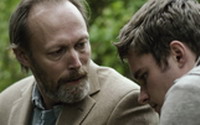 Lenny Abrahamson's WHAT RICHARD DID is a low budget earnest film portrait of the fall of a Dublin golden-boy and high school rugby star whose world unravels one summer night.  In the last summer before buckling down for college in the fall, eighteen-year-old Richard Karlsen's (Jack Reynor) days of carefree leisure and drunken carousing are about to come to an abrupt end.   Richard falls for local Lara (Róisín Murphy).  Jealously soon rears its ugly head, as Lara's burgeoning friendship with his moody teammate Conor (Sam Keeley) rouses his suspicions. When a dust-up at an overcrowded house party leads to an act of mindless violence, Richard is plunged into a downward spiral of shame and crippling guilt.  Conor is killed when Richard kicks him in the head and Conor stumbles to a speeding car.  Abrahamson's film shows both sides of the boy, his guilt and the unfortunate accident.  The relationship with his father (Lars Mikkelsen) is also brought into the picture as the drama thickens.  WHAT RICHARD DID is family drama which also includes a good anticipation of how the film will end.
WRITERS (USA 2012) ***
Directed by Josh Boone
Review embargoed till Sep 9, 8pm