07
Sep
2012
Details

Category: Movie Reviews
Written by Gilbert Seah
Not many new films opening these few weeks due to the Toronto International Film Festival being in full swing.  Opening are THE WORDS (review to be posted, problem due to PC breakdown) and COLD LIGHT OF DAY.
THE COLD LIGHT OF DAY (USA 2012) ***
Directed by Mabrouk El Mechri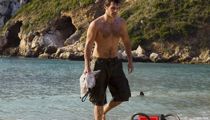 THE COLD LIGHT OF DAY is an action thriller that opens this week without any press screenings.  Usually this means awful movie, but in reality this film is quite good.
The main lead and director are unknown newbies.  The plot is hardly novel, a man, will Shaw (SUPERMAN's Henry Cavil) trying to save his family from thugs without knowing what is going on, except that his dad, Martin (Bruce Willis) is CIA. The thriller is along the lines of the Hitchcockian classic NORTH BY NORTHWEST in which the innocent Richard Thornhill is escaping both thugs and the police while finding romance at the same time.  Here, the hero finds a cute female Spanish lady but the brilliant trick here is that she is his half sibling, so no distracting romance here.  The film has a foreign setting (Spain) as a bonus with the hero unable to understand the language half the time.
Also a part chase movie, the chases include one by horseback in the park and a really exciting one on the rooftops of Madrid.  The director knows too how to play with audience anticipation.  "There is no way down, " the girl cries.  The camera shifts to the satellite wires on the roof and the two are next sung down from the roof tops.
The two top names Bruce Willis and Sigourney Weaver should draw more audiences to view this film.  But THE COLD LIGHT OF DAYS succeeds like a no name product.   It has everything a Hollywood Action blockbuster has, except lead stars, but it more that satisfies for all the money' worth!
Best Bets: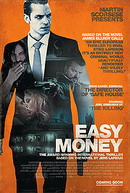 Best Film Opening: COLD LIGHT OF DAY
Best Film Playing: EASY MONEY
Best Family: BRAVE
Best Comedy: PARANORMAN
Best Foreign Film: EASY MONEY