07
Dec
2012
Details

Category: Movie Reviews
Written by Gilbert Seah
Smaller films get a chance to pop up their heads before the Christmas blockbusters rear their head.
Opening are PLAYING FOR KEEPS and the culinary doc JASON BECKER: NOT DEAD YET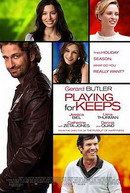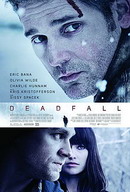 DEADFALL (USA 2012) ***
Directed by Stefan Rudowitzsky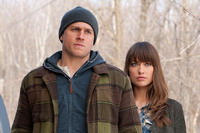 Not to be confused with the 60's British crime drama of the same name by director Bryan Forbes with Michael Caine doing his homosexual accomplice's wife, DEADFALL by Stefan Ruzowitzsky (THE COUNTERFEITERS) is just an odd a crime action thriller in which all things go terribly wrong.
The film starts with a sibling team Addison (Eric Bana) and Liza (Olivia Wilde) driving off with the lot from an armed robbery.  Looking at the cash, Liza remarks that things are so boring unless something goes wrong.  Zach Dean's script takes great pleasure in having things go wrong.  Everything goes wrong in every possible way, from the robbery, love affair between Liza and local boxer Jay (Charlie Hunnam), relationships (sister and brother; father and daughter; father and son) and encounters.  The car crashes and they have to make their separate ways to Canada in snowbound Michigan.
The script also contains one too many stories.  Too many, that many of the subplots rise to be almost the real concern of the film.  Fortunately, these are interesting enough and hard to tell which is one is more interesting that the other.  Dean's script is largely comical, which reduces the impact of the film's inherent violence.  But this gives the effect of inconsistency.  In one scene for example, after Addison does away with a state trooper, the little girl who first thought Addison was her savior remarks: "You are no angel!"
DEADFALL is more violent than it ought to be with digits chopped up with lots of red seen in the white snow.   For the violent character of Addison, Eric Bana is miscast.  He looks like the good guy in the movie and it does not feel right when he kills an innocent bystander.  By Bana gives his role all that his got, making the character an interesting one.  The able supporting cast comprising Sissy Spacek, Kris Kristofferson and the seldom seen Treat Williams as ex-sheriff politically incorrect Chet are all quite good.
The cinematography of the wintry setting is pretty enough and made to good use with an exciting skidoo chase across a frozen lake.
For 5 stories in one, the audience gets their money's worth.  The action packed climax is exciting enough with the script tying up all the stories neatly.  DEADFALL is an odd movie, one that would critics would crucify but nevertheless still quite entertaining.
JASON BECKER: NOT DEAD YET (USA 2012) ****
(TO BE POSTED)
PLAYING FOR KEEPS (USA 2012) *
Directed by Gabriele Muccino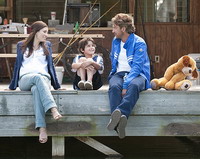 PLAYING FOR KEEPS is a prime example of Hollywood mediocricity.  The film has a theme that has been done more than a dozen times before and with a star and supporting cast that is just good enough to make a so-so cash turnover.  Watching the film is like running on a treadmill – boring as hell and waiting for the time to be up.
It does not help that the director is Italian Gabriele Muccino who made ONE LAST KISS.  It seems he cannot do much with the material.
The story concerns a down on his luck soccer star George Dryer (Gerard Butler in auto-acting mode).  He has lost his wife, career, money and family for whatever reason that is not made clear in the movie.  He decides to coach his son's soccer team and in the mean time win back the love of his wife, Stacie (Jessica Biel).  But he has to stay away from the advances of the pretty soccer moms played by a cast of well-known's as Catherine Zeta-Jones, Judy Greer, Uma Thurman who spice up the film only so little.
There is nothing to look out for in this tiresome film.  Even the climatic soccer game isn't executed with much flair.  The son who scores the winning goal is just seen gliding the ball in.  And there is no need to guess that George gets his wife back in the end.
BEST BETS OF THE WEEK:
Best Film Opening: Jason Becker: Still Not Dead
Best Film Playing: Silver Linings Playbook and Anna Karenina
Best Action: Skyfall
Best Family: Rise of the Guardians
Best Adventure: Life of Pi
Best Foreign: Holy Motors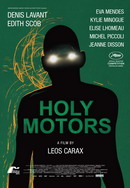 Best Documentary: The Imposter
Best Drama: Anna Karenina