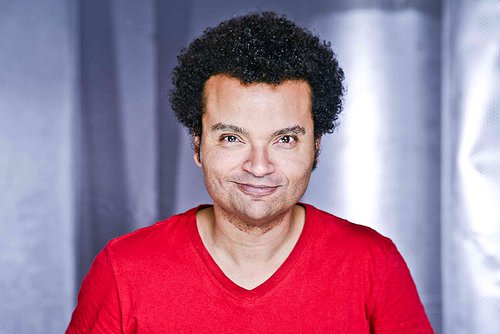 Originally from Ottawa, comedian-actor Nile Seguin was raised as a bi-racial child by his French-Canadian mother. His father is Rwandan. Seguin has been doing standup for nearly twenty years, since 1998, and has since also branched out into acting and writing. Nominated for a Canadian Comedy Award three times, he has performed at the Just for Laughs Festival, the Winnipeg Comedy Festival and the Halifax Comedy Festival to name a few. Interestingly, as a fully bilingual comedian, he's performed at both the Festival Juste Pour Rire and it's English counterpart Just For Laughs in the same year.
"I have that advantage having been raised in a sort of Francophone household. Also, just the fact of growing up in Ottawa, everyone there is bilingual," as he explained.
But as he started out his career, he told himself that if he was going to succeed he needed to go to Toronto. So he came onto the scene mostly in English. Nonetheless, he soon felt the itch to also explore the Francophone comedy scene; and eventually ended up opening for Sugar Sammy. Seguin does recognize, however, that cultivating both audiences at the same level is hard because it requires some effort to get into the culture of both groups to do it properly.
Second Jen
Seguin currently stars as Alistair, described as a seriously uptight video games store clerk, in Second Jen — a City original scripted television series about two second generation Asian millennials. The show was created by, written by, and starring Filipino-Canadian Amanda Joy (Devil's Mile, Anxietyville) and Chinese-Canadian Samantha Wan (Sudden Master, Ruby Skye P.I.). The storyline is based on their experiences being caught between cultures and generations. Mo (Joy) and Jen (Wan) are two best friends who move into their own apartment to prove to their immigrant families, and themselves, they can make it on their own.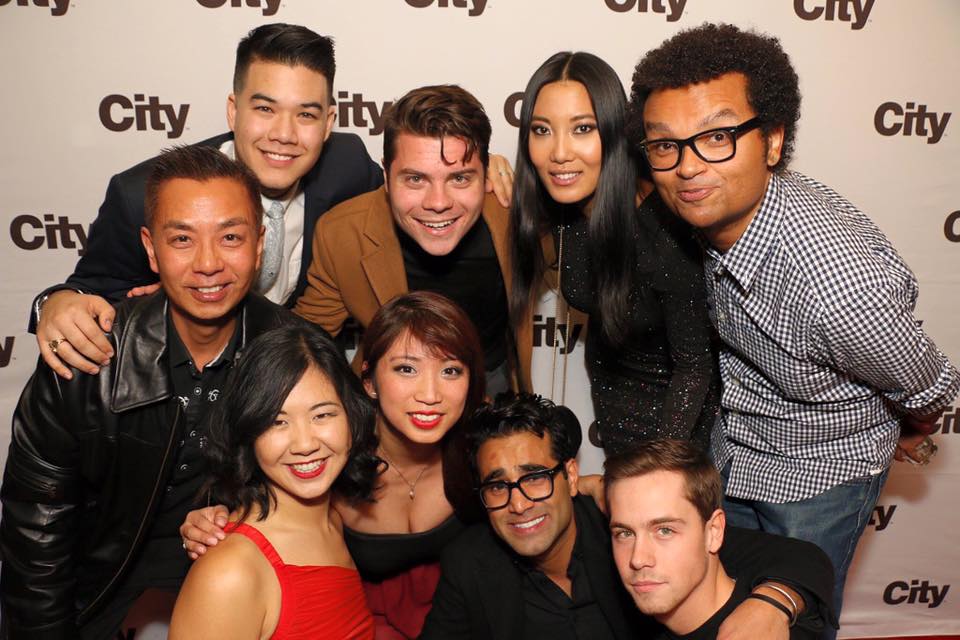 Seguin describes his character as a frenemy that's like both an antagonist and a friend of the protagonist. "He's kind of like a buttoned-down, nerdy, and efficient type of fellow. Sort of like that one guy that you work with that everyone doesn't like working with," he said.
When asked about the universality of this coming-of-age story with a leading Asian cast, Seguin said: "No one would cast a show with only white people and think, 'Well, Asian people aren't going to watch it, or black people aren't going to watch it, because they'll never understand what's happening.' No; we all watched the stuff that was on TV. We understood it and we had a grand old time. The same thing applies here I think. There's a universality to the story. … You put out the best product you can and then your demographic is going to be people who like good stuff, basically."
Second Jen began airing on October 27 on City. It airs Thursdays at 8:30 pm ET/PT, 9:30 pm MT, 7:30 pm CT. It's a six-part, 30-minute series airing across Canada.

Related Links