22
Dec
2017
Details

Category: Careers & Workplace
Written by Meres J. Weche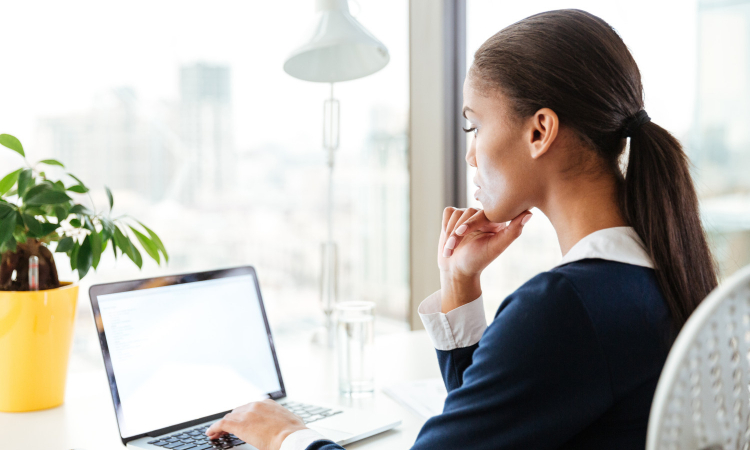 Deloitte LLP was listed last year in the Globe and Mail among Canada's best companies to find strength in diversity. The article mentions a number of diverse workforce initiatives such as the Canadian Black Professionals Network (CBPN). Just last month, Deloitte Canada issued a report which stated that "inclusion is the key to unlocking the potential" of their business and people. "Organizations must choose to fundamentally change their culture -- their way of acting and being," as the report further emphasizes.
In a recent Maclean's article entitled "Can white male CEOs bring diversity to corporate Canada?," Deloitte Canada's CEO and chief inclusion officer, Frank Vettese, recognized his own biases. He also penned his thoughts in a op-ed entitled "White on Bay Street: Corporate Canada must do more."
AfroToronto recently spoke to Suzanne Balima, an African-Canadian consultant at Deloitte. She is involved with the Canadian Black Professionals Network (CBPN) at Deloitte, where she leads talent relations. Basically, Suzanne helps facilitate the recruitment of black professionals straight out of university, as well as experienced hires. She strives to make the community of black professionals in the GTA aware of career opportunities at Deloitte.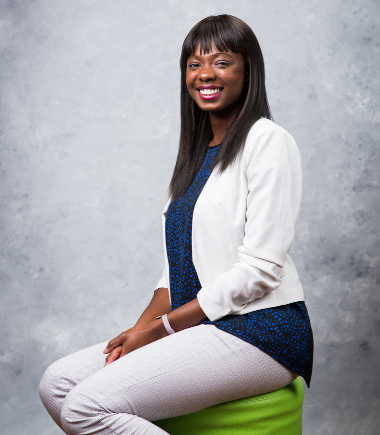 "Where possible, I also try to connect them with Deloitte professionals to help them develop their network," she said.
The Canadian Black Professionals Network (CBPN) is a Community group within Deloitte. It aims to provide a networking platform for employees of African descent and to address perspectives related to cultural understanding within the firm. "We've also fostered relationships with external groups that share an interest in addressing issues of diversity in the workplace," as Suzanne added.
Her team has run resume clinics with groups such as NSBE (National Society of Black Engineers) and on campuses like McMaster and the University of Toronto -- where they've provided guidance to students on preparing their resumes to effectively attract potential recruiters.
Believing in your talents and possibilities
Suzanne explained that her own path to Deloitte was quite convoluted. After graduating with a bachelor's degree in Biomedical Mechanical Engineering from the University of Ottawa, she worked for various companies within the mechanical as well as biomedical fields. "As much as I enjoyed solving engineering problems, the day-to-day challenges and the pace was a little too slow for me," as she shared.
She knew some people who worked in technology consulting and she liked how they would feel challenged by often switching projects. So she decided to try it out.
When Suzanne eventually got her job offer at Deloitte as a technology consultant, she was both excited and apprehensive. Recalling how she felt, she said:
"I'm a consultant in technology and when you think tech, you think coding. Let me tell you something: I do not code! So once I started, every day that went by I would ask myself how I got the job – but I never let that put me down."
Her background in engineering had prepared her to take an analytical approach in problem solving. "So when faced with new challenges it's easier to tackle them; it also made it easy to model every problem I faced," she said. Suzanne could also use her previous work experience which provided her with valuable industry contacts. Access to established contacts is a very useful asset in consulting.
"I think at the end of the day, it's about growing your personal skills no matter what environment you are placed in," as she expressed.
A few words of advice
One of Suzanne's favourite quotes is: "He who asks a question remains a fool for five minutes; he who does not ask remains a fool forever." So her advice is to not be afraid to ask questions and believe in yourself. Once she started her job at Deloitte, Suzanne made sure to ask questions in order to learn and grow.
"At the beginning, I would sometimes sit in meetings where all I heard were acronyms flying across the room; but I never shied away from asking the right questions, so that I could keep up with the discussion the next time around. I would take notes, and catch-up by doing research or asking peers about things I didn't understand. I will be honest, it doesn't always feel good or comfortable but here we are two years later and I can see the tremendous growth. I was put in a challenging situation and if you embrace being challenged you will grow; and growing will only help you improve your skills and abilities."
When it comes to her experience as a black female in corporate Canada, Suzanne said she's had an overall positive experience. She does get recurring questions around her very different hairstyles and curiosity about her country of origin, Burkina Faso; but hasn't felt unwelcome or that her abilities were in question. She credits her experience as a gender minority in a boys club when studying engineering for preparing her to deliver as expected independently of her surroundings.
Why should Black professionals consider a career at Deloitte?
"I have found Deloitte to be a very challenging and diverse workplace. I have felt challenged professionally and have acquired a skillset that I would've probably gained a lot later in my career otherwise," said Suzanne.
There are also different kinds of communities within Deloitte (such as CBPN) which can help you network with people you find similarities with. There are multiple entry paths for careers at Deloitte:
• For graduate hires: There are 2 main hiring seasons, one in September and one in January (the one in September being a lot larger). There are also lots of recruiting events that happen in different schools (such as Hack the North for instance) as well as information sessions. Do network with the Deloitte staff onsite and ask questions to have a better understanding of what life at Deloitte would be like.
• For experienced hires: There are always job postings on the Deloitte.ca job portal. It's the first step in identifying opportunities that may be right for you. If you know someone working at Deloitte, you could also ask them to refer you prior to applying on the Deloitte job portal.