At this year's Toronto International Film Festival (TIFF), three African films are featured in the Contemporary World Cinema category -- spotlighting forty-eight of the best new films world wide. Those films are: The Royal Hibiscus Hotel (Nigeria, Directed by Ishaya Bako), Félicité (Senegal, Directed by Alain Gomis) and The Number (South Africa, Directed by Khalo Matabane). Black documentaries to see at TIFF are also Sighted Eyes/Feeling Heart (USA, Directed by Tracy Heather Strain) and Sammy Davis, Jr.: I've Gotta Be Me (USA, Directed by Sam Pollard).
Contemporary World Cinema
The Royal Hibiscus Hotel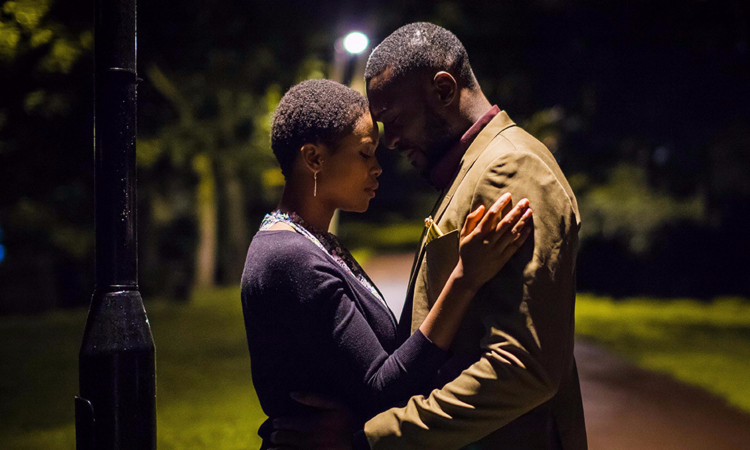 A refreshing Nollywood romantic comedy, The Royal Hibiscus Hotel (directed by Ishaya Bako) tells the story of a disillusioned young aspiring chef in London, England (Ope, played by Zainab Balogun) who chooses to move back to her hometown of Lagos to bring a fine cuisine flair to her family-owned hotel.
Having been met with frustrating hurdles trying to introduce a more sophisticate Afro-fusion culinary style at her employer's establishment in London, and the dim prospects of one day open her own restaurant, Ope believes that no such hinderances to her creative juices' flow will be present under he own roof. Little did she know, however, that her parents (played by Nollywood icons Jide Kosoko and Rachel Oniga) already had their own plans to sell the small family hotel.
Mixing up the cards even further, the potential buyer is a rich and handsome young man (Deji, played by former Mr. Nigeria himself Kenneth Okolie) with whom sparks soon start to fly.
The story humourously delves into common pitfalls of the meandering road to love and the challenges to keep communication lines open. Positive and authentic tales of Black love on the big screen are too rare. Having such a large platform as TIFF is an important step to spread this new narrative.
Dates: Friday — Sept. 8, Saturday — Sept. 9, Monday — Sept. 11, Thursday — Sept. 14, Sunday — Sept. 17. Buy tickets.
Produced by EbonyLife Films, the TIFF screening is the film's World Premiere. The Royal Hibiscus Hotel is scheduled for release in February 2018.
Félicité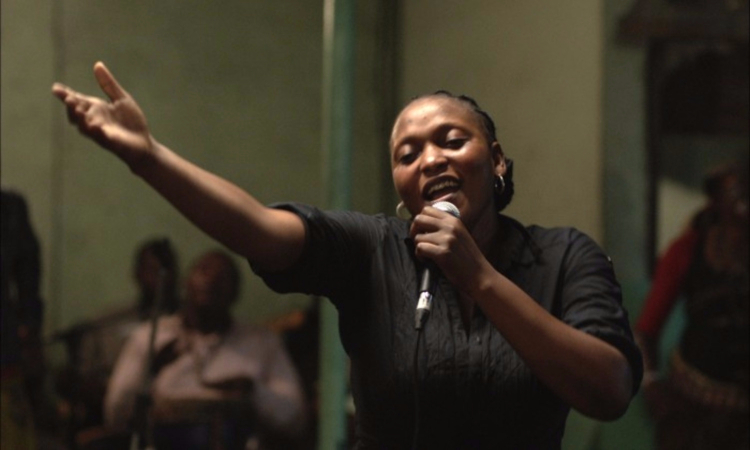 Félicité is a powerful cinematic ode to the strength and resilience of African women in the face of adversity. Franco-Senegalese director Alain Gomis said he made this film to tell the story of the many courageous Black women he grew up around. Women who never buckled under any situation.
Another personal element which made its way into his film comes from accident which led to his young cousins leg having to be amputated -- after it was left untreated. The courageous behaviour of the young boy's mother was an inspiration to him.
The film Félicité precisely follows its namesake protagonist, a club singer in Kinshasa (played by Congolese singer-turned-actress Véronique Tshanda Beya Mputu), as she is faced with the sudden financial burden of caring for her 14-year-old son, Samo (played by Gaetan Claudia), who is hospitalized following a grave accident.
Her modest wages singing in a bar aren't enough to cover her day-to-day living -- much less to pay for her son's expensive hospitalization. So she resorts to approaching anyone who would listen -- or not -- across the city in search of assistance. Even her son's father declines to help and even chastises her by saying: "You're always parading all proud with your chest pumped out. Look at you now! What are you going to do now?"
Director Alain Gomis revealed that he got the spark to initiate the film project after watching a music video by Congolese group Kasai Allstars. He was struck by the female lead vocalist 'Muambuyi' Ntumba Ngalula Tshibangu. Her voice killed him softly with her infectious personality. She inspired him to represent the daily struggles of strong African women in his film. He however felt that Muambuyi was too old to play the role of Félicité. Véronique Tshanda Beya Mputu, whom he had originally envisioned for a smaller role, soon naturally grew on him for the main role.
Filming in the Democratic Republic of Congo's bustling 12-million-population-strong metropolis of Kinshasa, a foreign setting for Gomis, was a conscious decision. The city fascinates him for it massive human activity, grit, entrepreneurial spirit, contradictions and all-around hustling, do-or-die attitude.
Dates: (Opening was Thursday — Sept. 7), Thursday — Sept. 14, Friday — Sept. 15, Saturday — Sept. 16. Buy tickets.
The TIFF screening is the film's North American Premiere. Félécité previously won the Jury Grand Prix award at the 67th Berlin International Film Festival.
The Number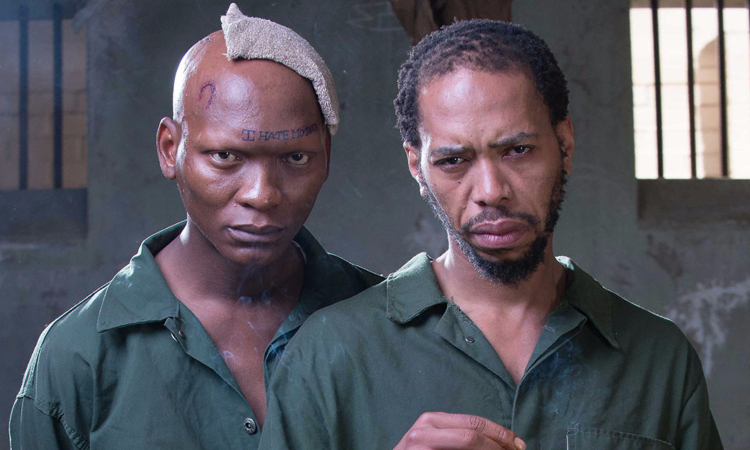 I first interviewed South African filmmaker Khalo Matabane for AfroToronto way back in 2006. Even back then the common thread of his documentaries and films was a brutally frank portrayal of South African society. He likewise pulls no punches in his TIFF 2017 film entry, The Number.
Matabane's new feature film, based on Jonny Stienberg's book with the same title, examines the underbelly of the violent gang culture inside South Africa's prison system. The Numbers is the deadliest prison gang.
The story is based on the life of actual gang defector Magadien Wentzel (played by Mothusi Magano). He's part of the 28s -- the warrior faction of The Numbers. We find him at the heights of his power. But he's faced with an existential crisis when a young recruit to the gang is brutally killed. He begins to question his allegiance to the destructive and blood-thirsty culture, and family, which he's been part and parcel of for years.
He struggles with the prospect of turning on his 28s to save himself and, in the process, obtain an early release. Matabane pierces into his inner demons as he searches for redemption.
Dates: (Opening was Thursday — Sept. 7), Friday — Sept. 8, Wednesday — Sept. 13, Thursday — Sept. 14. Buy tickets.
The TIFF screening is the film's World Premiere.
Documentaries
Sighted Eyes/Feeling Heart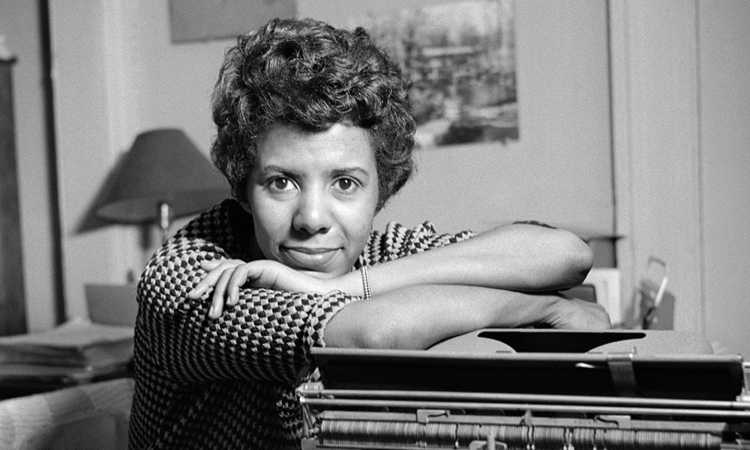 Directed by Tracy Heather Strain, Sighted Eyes/Feeling Heart is a documentary about the life of Black playwright Lorraine Hansberry (1930-1965) — who penned the acclaimed play A Raisin in the Sun. The play explores the struggles of an ordinary black family on Chicago's South Side. Toronto theatregoers were treated several years ago to a Soulpepper Theatre production of A Raisin in the Sun, directed Weyni Mengesha.
A U.S. Civil Rights-era writer, communist, feminist, lesbian, and outspoken trailblazer, Lorraine Hansberry was a friend of James Baldwin and is credited for inspiring Nina Simone. She used both the stage and her every day life to shine a light on societal injustices.
Drawing on rarely seen archives and interviews with Hansberry's contemporaries such as Ruby Dee, Sidney Poitier, Harry Belafonte, Louis Gossett Jr., and her sister Mamie Hansberry, Strain provides an in-depth look at life, her work and her impact.
The film title comes from Hansberry's view that "one can not live with sighted eyes and feeling heart and not know or react to the miseries which afflict this world."
Dates: (Opening was Thursday — Sept. 7), Friday — Sept. 8, Saturday — Sept. 9. Wednesday — Sept. 13, Sunday — Sept. 17. Buy tickets.
The TIFF screening is the film's World Premiere.
Sammy Davis Jr.: I've Gotta Be Me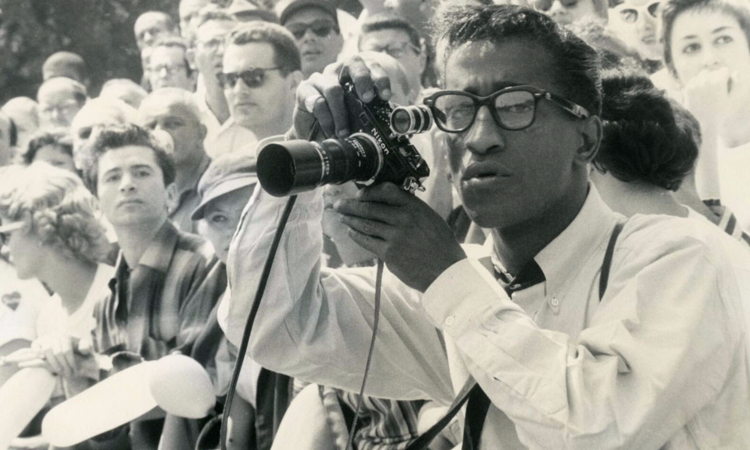 As a long-time collaborator of Spike Lee, filmmaker Sam Pollard has a long history of covering the Black experience on film. His editing work can be seen in films like Mo' Better Blues (90), Clockers (95), 4 Little Girls (97), and Bamboozled (00). His directing credits include Slavery by Another Name (12), Two Trains Runnin' (16), and his latest film making its World Premiere at TIFF 2017, Sammy Davis, Jr.: I've Gotta Be Me (17).
Using eye-opening interviews with Jerry Lewis, Whoopi Goldberg, Billy Crystal, and others who knew Davis well, Pollard's documentary offers valuable insights into the life of this complex personality, dancer, signer, all-round performer, and member of the legendary Rat Pack.
Sammy Davis Jr.'s long-spanning career traversed some turbulent times with respect to race relations in the United-States. He navigated treacherous cultural identity waters as an African-American man, identifying with Judaism, all-the-while straddling the segregated world of Las Vegas, prejudice and the Civil Rights movement.
Pollard and the film's producers wanted to go deeper and show some little-know aspects of his life and career. For instance, many people aren't aware that Sammy Davis Jr. started his career in blackface, that he was bold enough to imitate white celebrities in his nightclub act at the height of the Jim Crow era, or that he was the first African-American to be invited by the President to spend a night in the Lincoln Bedroom at the White House.
Dates: Sunday — Sept. 10, Monday — Sept. 11, Wednesday — Sept. 13, Friday — Sept. 15. Buy tickets.
The TIFF screening is the film's World Premiere.