"Storytelling is a very fundamental need that we have as human beings to express who we are in our own voice," said Frances-Anne Solomon, the Toronto-based filmmaker, writer, producer, and founder and CEO of the CaribbeanTales International Film Festival. Through her company, Solomon is on a mission to share the experiences of people from the Caribbean and the African diaspora with the world.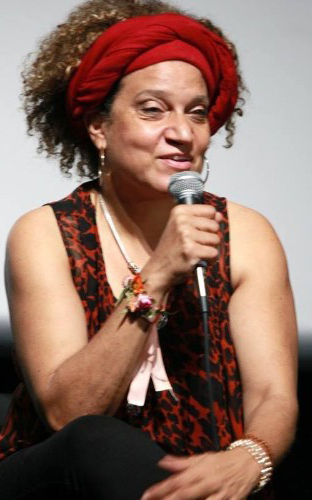 Her medium of choice is film. "Storytelling is humanizing; it's community-building; it's essential. Film is obviously the medium of our time. ... So it's essential that we tell our stories on film," as she posited.
"Everybody has stories to tell. That's how we're connecting."
This coming Thursday, February 28, Solomon will be kicking off the world tour of her film HERO, which tells the story of Ulric Cross — the late Trinidadian-born World War II veteran who became the Royal Air Force's most decorated West Indian, and subsequently a judge, Pan-Africanist and diplomat.
The film previously had its world premiere in September at the 2018 Toronto International Film Festival (TIFF). This month's Canadian theatrical premiere at Toronto's TIFF Bell Lightbox, will be followed by an encore screening in Hamilton, Ontario, on March 6 — Ghana independence day — before setting out on a cinematic world tour across Canada, Africa, the Caribbean and Europe.
Telling Ulric Cross' story
Solomon reveals that, initially, she had little interest in telling the story of Ulric Cross on film. She had already made a film about Caribbean women in the Second World War. As she explained to AfroToronto: "We as people of African heritage, need to get beyond feeling proud of ourselves because we also can fight in white people's wars."
But after digging deeper into Cross' life, she learned about his and other Caribbean professionals' role during the '60s and '70s in the post-colonial liberation movements on the African continent.
Her journey of discovery into the life and times of Ulric Cross began with a deathbed promise made by her mother to an old family friend, Desmond Allum, who was dying of cancer. "He told my mother that he wanted her to make a film about Ulric Cross after he's gone," said Solomon.
"So my mother took this on as a mission. Her friend [elicited] a deathbed promise to get this film made. I think he actually wanted me to make it because I'm the family filmmaker. My mother raised money and, at the age of [around] seventy, she became a producer. I really came on board to help her to fulfill this wish."
"Ulric was somebody that we knew. He was a gentleman and another friend of the family."
After the war, Cross was recruited by another Trinidadian named George Padmore, a mentor and advisor to Kwame Nkrumah, to help with the transformation and nation-building work of the newly-independent African states. Padmore actively set out to recruit educated and skilled people from all over the African diaspora to come to Ghana to lend their skills to realize this Pan-Africanist vision.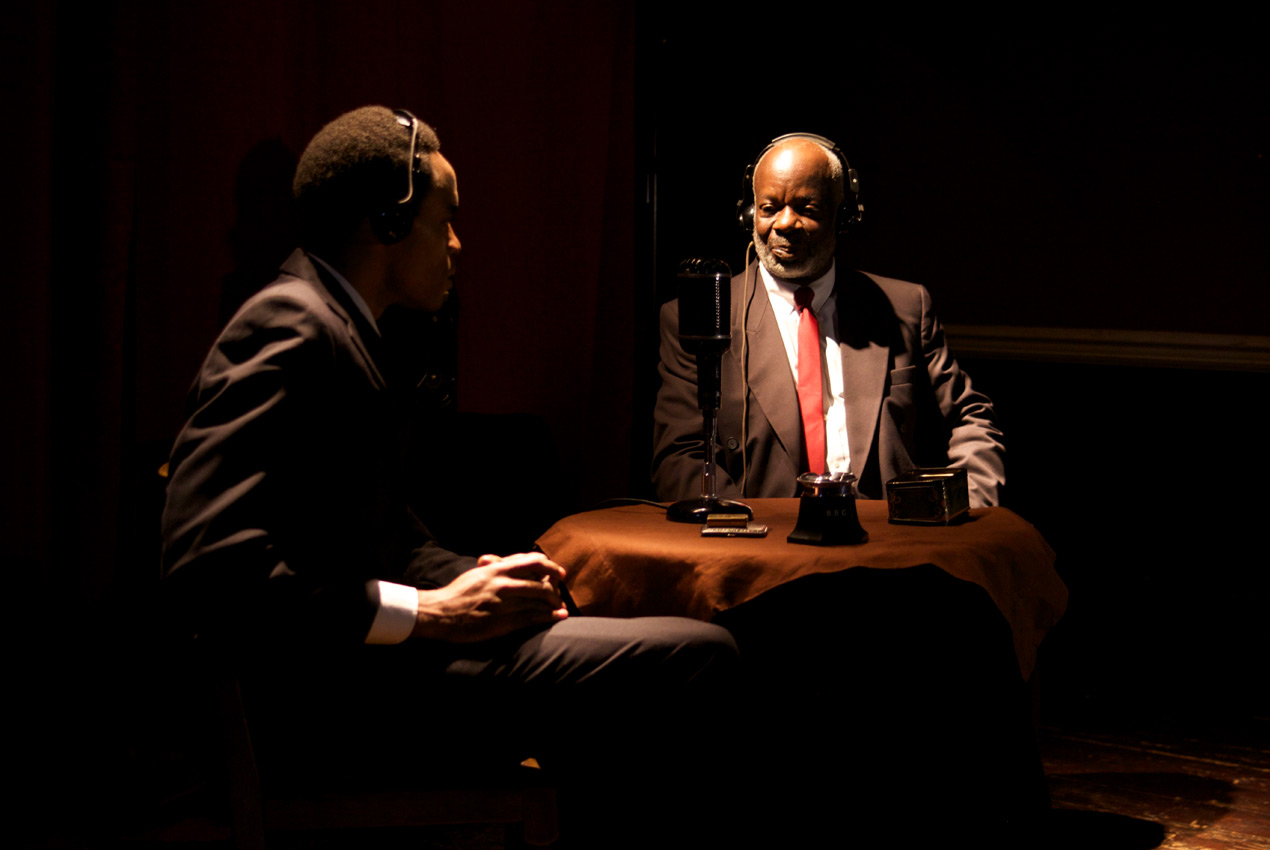 A pioneering Pan-Africanist, journalist and author whose writings include the 1936 book "How Britain Rules Africa," Padmore moved to London, UK, in the mid 1930s and soon established an intellectual base of influential Pan-Africanists, including fellow Trinidadian C.L.R. James, Kenya's Jomo Kenyatta, the Gold Coast's Kwame Nkrumah, dedicated to helping set the path for African independence.
Jumping at the opportunity to fill these incredible roles, Ulric Cross went to Ghana as a lawyer and went on to become the Attorney General of Cameroon when it gained independence — at the recommendation of Kwame Nkrumah, the first Prime Minister and President of Ghana. He also became a High Court judge in Tanzania and taught law at the University of Dar es Salaam before returning to Trinidad and Tobago in 1971 to serve as a High Court judge.
"So it became a story that was very interesting to me; about the role of Caribbean professionals in the liberation movements of Africa in the '60s and '70s," said Solomon.
Passing on the knowledge
Unfortunately, school systems in the Caribbean, North America, and the world don't teach about this historic and important movement that changed the world in the middle of the twentieth century to bring about liberation and independence from colonial rule.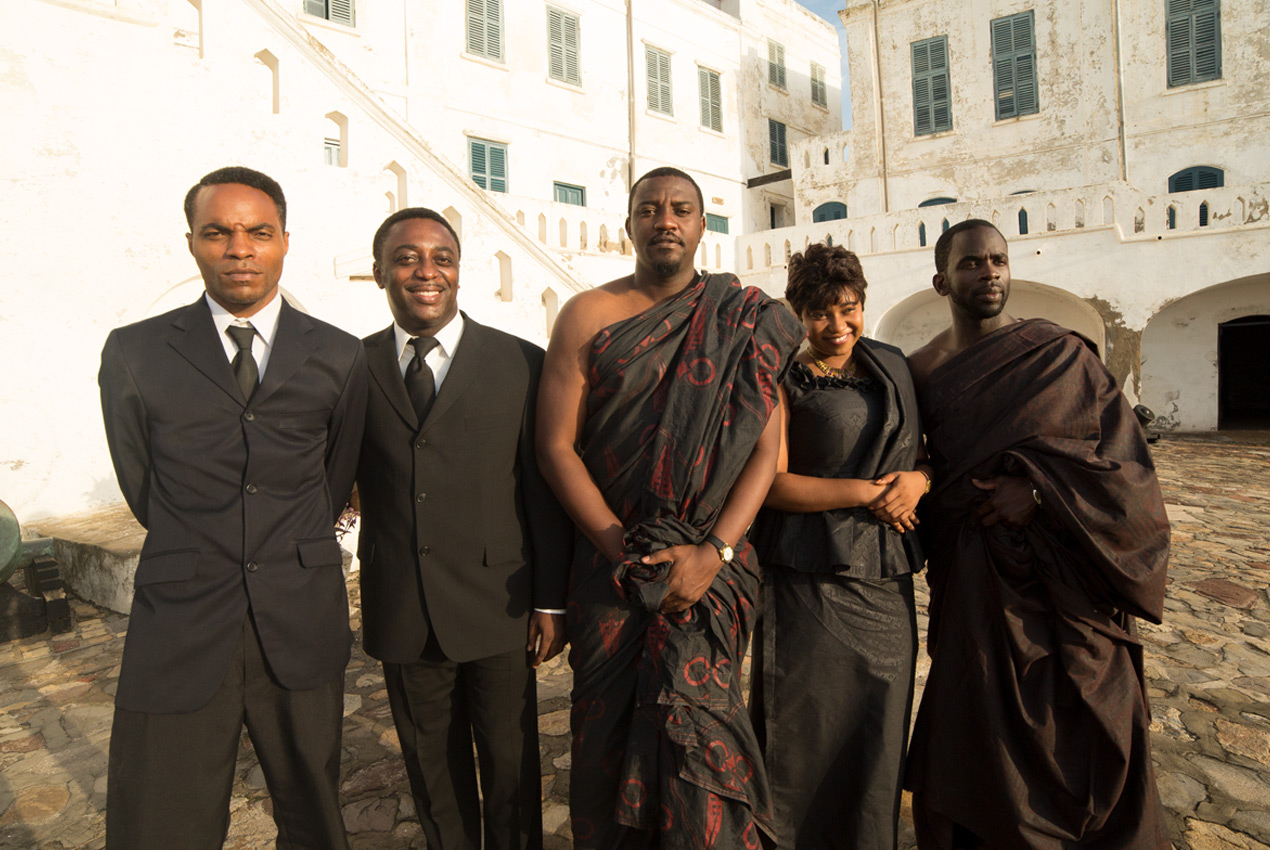 "I think where it's significant is that we didn't learn about this. The heroes in our midsts and in our history. It's a real tragedy. It's a real empty space in our understanding of who we are," as Solomon bemoaned.
"We learn in school about the kings and queens of England; you know, the Reformation, and the Renaissance, artistic movements in Europe, and so on. We barely learn about slavery ... We didn't learn anything about contemporary Caribbean or even world history from the point of view of black people."
Again, this is where storytelling must play an important role. It's fertile territory. Not in an Afrofuturistic world or somewhere fantastic, but in actually bridging the very real gap in terms of understanding where we come from.
"To some extent, storytelling through film can help play the role of books in our primary and high school education. Of filling in those facts so that our people can stand tall. I'm not mocking Black Panther; Marvel comics are wonderful, but there's also a need for a factual understanding of who we are and what we actually did. We must define what the obstacles are, [take stock] of how we were then and now so that we enter life equipped," said Solomon.
"For me, Caribbean Tales hasn't been about one way of storytelling, but a story factory [whence] we can tell all kinds of different stories."
HERO Listing
Date: Thursday, February 28, 2019
Location: TIFF Bell Lightbox, 350 King St. W., Toronto, ON M5V 3X5

7:00 p.m.
Film Presentation: HERO - Inspired By The Extraordinary Life & Times Of Mr. Ulric Cross
9:15 p.m.
Talk Back with the actors
10:00 p.m.
After Party

Buy tickets on Eventbrite or official site.
Related articles