05
Nov
2017
Details

Category: Community
Written by Meres J. Weche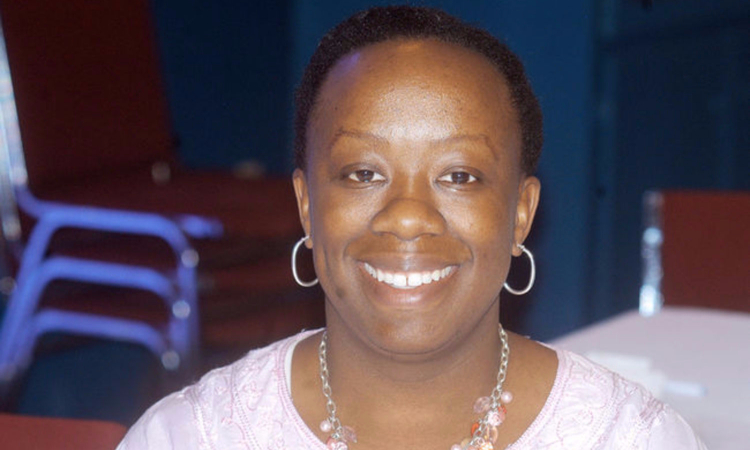 "In a collective effort to make a difference, we will continue to go forward, upward, and onward."
The Ontario Black History Society (OBHS) is pleased to announce the election of a new President and First Vice-President at a meeting held in Toronto on November 1st, 2017. Our new President is Natasha Henry, historian, educator and author. Our First Vice-President is Channon Oyeniran, an executive member of Light Generation-a young adults' based organization in the Ajax and Pickering area, co-founder of Oyeniran Education Support (OyES), an educational organization created by herself and her husband. Also joining the Board Executive is OBHS Secretary Cheryl Hazell-Challenger.
Natasha is a historian, educator, award-winning author and curriculum developer, focusing on Black Canadian experiences. She is the recipient of the 2014 Gold Medal Moonbeam Children's Award for Multicultural Non-Fiction for Firsts (2014) in the Sankofa Black Heritage Collection and the 2016 – 2017 ETFO Curriculum Development Award.
She has contributed several entries to the Canadian Encyclopedia on African Canadian history and has developed educational resources for several exhibits and web-based projects on the Black experience in Canada, including the CBC miniseries The Book of Negroes. She is committed to inclusive education and equity principles in her teaching practice that supports the promotion of culturally-relevant pedagogy and equity in classrooms. Natasha is currently completing a PhD in History at York University.
"I am honoured to join the OBHS team build on the work and vision of the founders of this community institution to share, preserve, and celebrate the rich, diverse history of Black Canadians, past and present, and to continue the efforts under our Immediate Past President Nikki Clarke, to engage youth and to build strong and lasting community partnerships, says Ms. Henry. " I also hope to advance the organization's goal to improve the preservation and access to our archival collection through the use of technology. In a collective effort to make a difference, we will continue to go forward, upward, and onward".
The OBHS is at the forefront in the celebration of Black history and heritage. " I am honoured to be working with Natasha Henry, the new President of the Ontario Black History Society, and the rest of the OBHS board! I look forward to supporting Natasha, as we all continue to promote and celebrate African Canadian heritage in Ontario and Canada. The OBHS will continue to strive for positive growth, progression and meaningful impact across the province and the country ," says Ms. Oyeniran.
The signature fundraising Black History Month Kick-Off Brunch will be held on Sunday, January 28, 2018 at the Metro Toronto Convention Center. We encourage everyone to join us!
The OBHS Board of Directors and members would like to thank and extend best wishes to Immediate Past President Nikki Clarke and acknowledge her outstanding leadership over the past two years. Nikki will continue to contribute to the OBHS on the Board of Directors as Immediate Past President and assist our leaders with their transition. On behalf of OBHS members and the Board of Directors, we thank you for your contributions to the OBHS and community.
About the Ontario Black History Society
Founded in 1978, by Dr. Daniel Hill Sr. and Donna Hill, Lorraine Hubbard, Wilson Brooks and Phyllis Brooks, the Ontario Black History Society (OBHS) is the organization in Canada that is at the forefront in the celebration of Black history and heritage with a demonstrated record in the study, preservation and promotion of Black history in Ontario. The OBHS is also the only Ontario Provincial Heritage Organization of the Ministry of Culture devoted to Black history and heritage. For more information about the OBHS please visit www.blackhistorysociety.ca
Media Contacts:
This email address is being protected from spambots. You need JavaScript enabled to view it.
Ontario Black History Society
10 Adelaide Street, East, Suite 402
Toronto, Ontario, M5C 1J3
Tel - 416-867-9420
Fax - 416-867-8691
Office Hours: Mon to Fri - 9:30am - 4:30pm