Donation Drop
Saturday, 23 November 2019 12:00 – 19:00

Location:

IN Lifestyle, 434 College Street, Toronto, Ontario, Canada

Category:

Community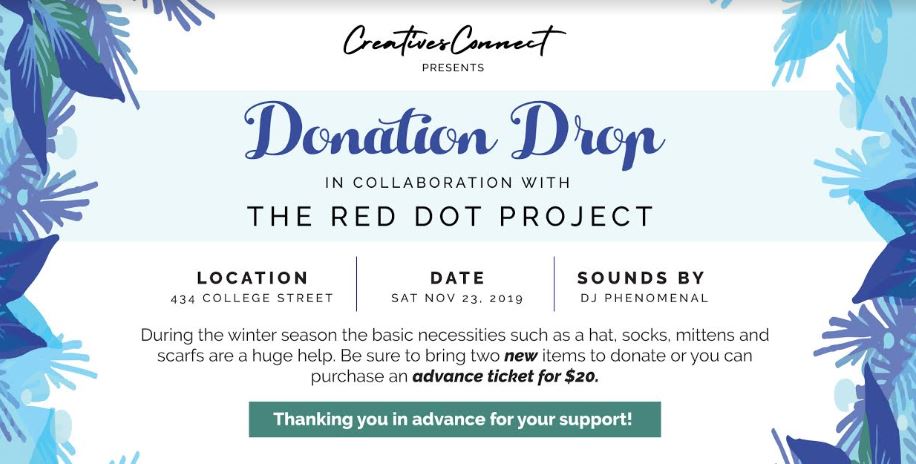 Creatives Connect and Red Dot Project are excited to share with you our upcoming collaborative event on Saturday, November 23, 2019 at 434 College Street. This event's main focus is to collect new winter clothing (hats, scarfs, mittens and socks) to donate to local shelters in Toronto.

If you can attend the Donation Drop, we would love your support by donation or $20 contribution!

Light snacks and desserts will be served
Drinks will be available at the bar, and we will have music provided by DJ Phenomenal
and much more!

*During the first week of December we will be distributing all donated items to the following homeless shelters, Street Haven at the Crossroads, Red Door Family Shelter, The Maxwell Meighen Centre, YMCA Sprott House, Bellwoods House, Homes First and Robertson House.