What can we do with blackface and other racist materials in Canadian archives?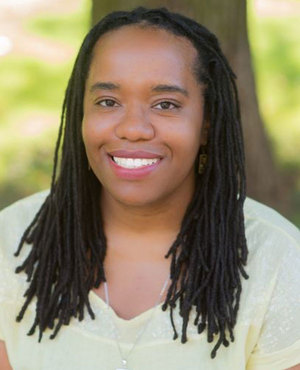 Contemporary archivists often wonder what to do when they come across historical images of blackface. Should they ignore these images? Hide them? Accept that they are a part of Canadian history, as shameful and offensive as they might be? What should be done with these images?

Dr. Cheryl Thompson and Emilie Jabouin present stories from the pages of a number of Toronto's Black newspapers. Join in as they consider some of "the stories" behind archival images and present some ways in which archivists can balance the protection of Canada's past and heritage with modern sensibilities around offensive and demeaning images.

Dr. Cheryl Thompson is an Assistant Professor at Ryerson University in the School of Creative Industries. She is author of Beauty in a Box: Detangling the Roots of Canada's Black Beauty Culture. Dr. Thompson's essays have appeared in "Emergent Feminisms: Challenging a Post-Feminist Media Culture," the "Journal of Canadian Studies," "Canadian Journal of History/Annales canadiennes d'histoire (CJH/ACH)," and "Feminist Media Studies."

Emilie Jabouin is a PhD student at Ryerson University in the Communication and Culture program. She is interested in feminist, decolonial theories and methodologies and is committed to black women's political historiography in Canada. Her research is at the intersection of history, political science, communication, and psychoanalysis.

This event is part of TPL's Black History series.