Black Families and Historic Settlements
From Thursday 02 March 2023 - 12:00pm
To Saturday 04 March 2023 - 06:00pm

by
This email address is being protected from spambots. You need JavaScript enabled to view it.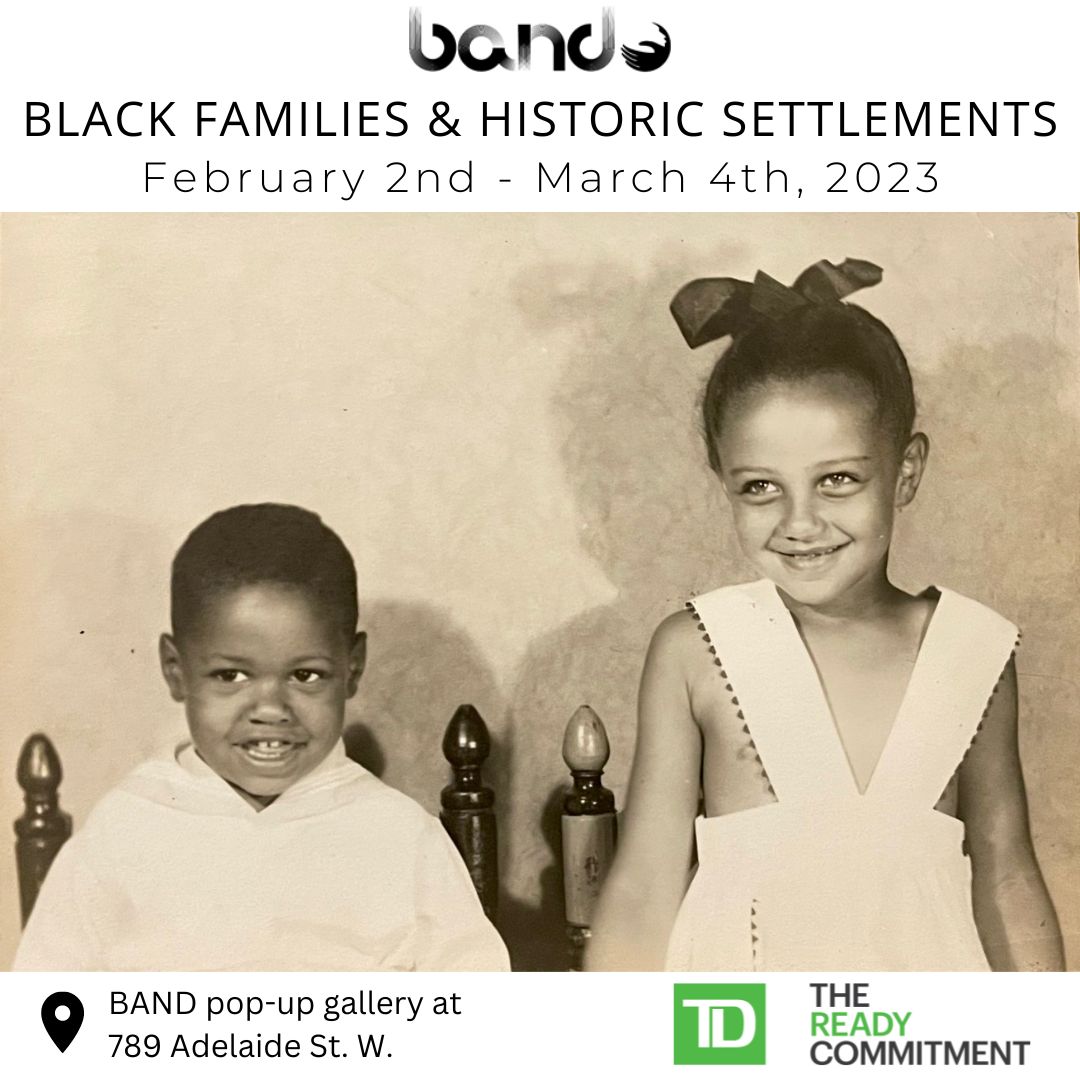 For Black History Month, BAND is presenting Black Families & Historical Settlements.
This exhibition focuses on undertold stories of Black history and features archival photographs, pulled from Barbara Moore's family archive, showing her family presence in the United States throughout the the1900s. Moore's artworks, which are also included, is another way she protects and shares the story of her family. Personal archives like this have been, and continue to be integral to the carrying and safekeeping of collective Black memory and history.
Oral history, passed on through storytelling is another way in which we share and maintain identity and community. Included in this exhibition is an animated documentary on the history of the residents of Africville. Raoul Olou visited the community relocation and spoke with residents who experienced forced removal as their community faced demolition at the hands of the city.
Opens February 2nd at 789 Adelaide Street W.
Image: Barbara Moore and her cousin Wesley Moore, 1944. courtesy of Barbara Moore, from her personal archive.
Presented in partnership with The Image Centre with the support of TD.