Focus group discussion on Pandemic Recovery Strategies as well as Gender Based Violence
From Wednesday 15 February 2023 - 02:00pm
To Wednesday 22 March 2023 - 03:30pm

by
This email address is being protected from spambots. You need JavaScript enabled to view it.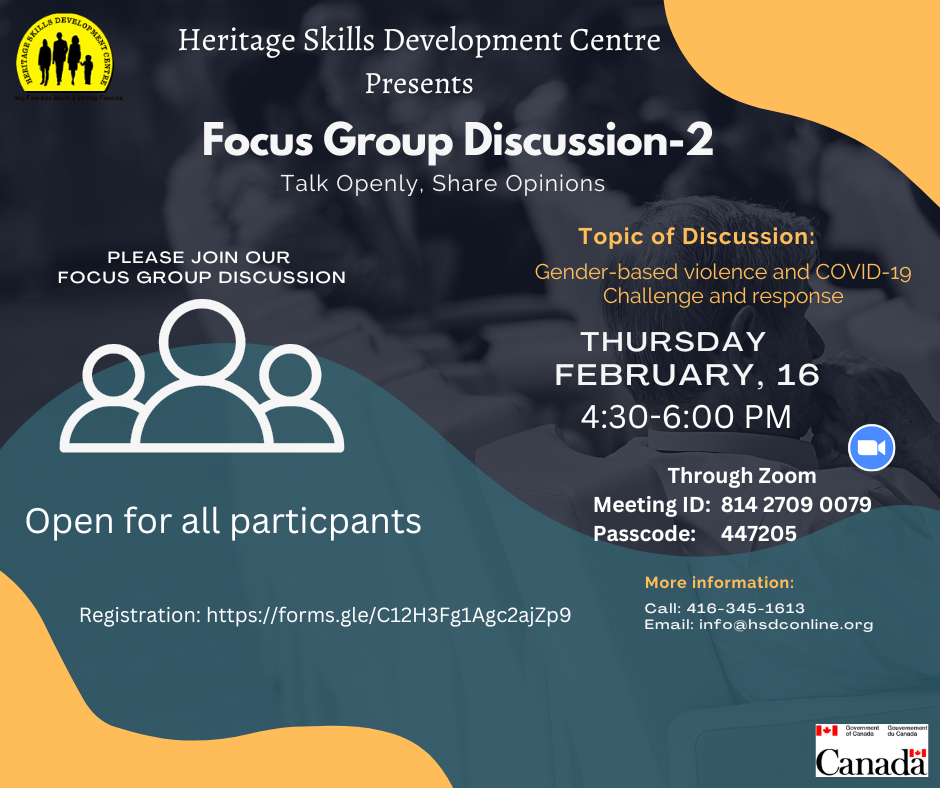 Heritage Skills Development Centre is hosting another focus group discussion on Pandemic Recovery Strategies as well as Gender Based Violence. We invite all genders to be part of the focus group, share their voice and recommendations for developing pandemic recovery strategies.

This focus group is open to everyone. Please join us for a discussion that will take place on Thursday February 16, 2023, from 4:30-6:00 pm on ZOOM. The objective of the group discussion is to mobilize and engage men and women to create pandemic recovery strategies as well help to reduce gender-based violence

If you or anyone in your community is interested in participating, please register here: https://forms.gle/C12H3Fg1Agc2ajZp9

Please feel free to share this information with your network and community.