My favourtie movie of the year LES MISERABLES opens this week. See it!!!! You will not be disappointed. DOLITTLE andBAD BOYS also open this week.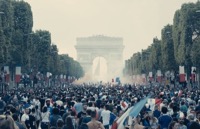 FILM REVIEWS:
BAD BOYS FOR LIFE (USA 2020) ***
Directed by Adil El Arbi and Bilall Fallah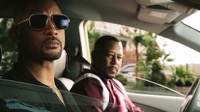 The third in the trilogy of BAD BOYS movies deals with the pair's decision to retire or go all out one last time to solve a crime. After an assassination attempt on Detective Mike Lowrey (Will Smith), he and Marcus Burnett (Martin Lawrence) decide to work together one last time to bring down a mysterious assassin with a link to Mike's past.
The bad guys of the piece are mainly Mexicans. The Mexicans are given a bad deal in the movie, but all this should be taken in good fun. The main villain is the Bruja or La Bruja, the Mexican term for witch, which is Isabel Aretas (Kate del Casrillo) who in a hilarious twist has made love love with Detective Mike Lowrey in the past and parented a son who now becomes Mike's assassin.
The film follows the age old adage that sequels should have more and be louder. Michael Bay (the TRANSFORMER movies and who directed the first two BAD BOY films) was supposed to direct but could not due to conflict scheduling. The direction went to Belgian directors El Arbi and Fallah known for their two films BLACK (2016 and PATSER(2018). All things considered, transition from good indie films to Hollywood blockbusters is not easy task and the two have done commendable work.
The success of BAD BOYS FOR LIFE depends largely on the chemistry of its two leads, Will Smith and Martin Lawrence. The first two BAD BOYS films have already proven that the chemistry works. It is interesting to note that Will Smith plays the crazy one in the duo, opting for dangerous solutions to taking out the crooks while Martin Lawrence plays the straight man with straight solutions, but the one who creates all the jokes. So, the straight man is the funny one while the crazy one aids in the humour. But the formula works with Smith and Lawrence making a compatible pair.
The films runs over two hours and could have been shortened and made tighter. The car chases including the two detectives on a motorcycle are both hilarious and exciting. All the actions sequences come with expensive pyrotechnics which should satisfy action fans. Spending money appears to be a must for action film these days, especially to be competitive to films produced by the Disney Studios. Smith does his super-cool flair while Lawrence does his goofy humour. The BAD BOYS theme song is equally goofy. As an additional bonus, the pair is force by their captain to work with another group of cops, which make up quite the eclectic group.
BAD BOYS FOR LIFE cost $95+ million to make and opens the same weekend with Universal's $195 million DOLITTLE. BAD BOYS FOR LIFE is the better movie and the amount of money spent shows in terms of special effects and action sequences. With the target audience of black Americans, it is my bet that BAD BOYS FOR LIFE that will make the big bucks while DOLITTLE struggles.
Trailer: https://www.imdb.com/video/vi813612825?playlistId=tt1502397&ref_=tt_ov_vi
CLEMENCY (USA 2019) ***
Directed by Chinonye Chukwu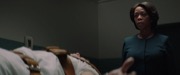 A hit at Sundance 2019 and coming out of nowhere, the drama CLEMENCY has already garnished accolades wherever it is shown. CLEMENCY benefits from both the sensitive delivery of a controversial topic and the bravura performance of its lead, Alfre Woodard who plays the female warden, Bernadine Williams of the prison that hold prisoners on death row.
From the first frame, director Chukwu establishes Williams as a no-nonsense warden who gets her job done by following the rules often without human sympathy. She is effective but her job causes a rift in her marriage to Jonathan (Wendell Pierce) who has almost given up on her.
Among the film's many moving moments is the one where the warden explains the execution process to Mr. Woods (Aldis Hodg). Mr. Woods is sitting in his cell wearing white while the warden explains what each of the three injections that will be administered to him will do. She then asks if he has any family members that might want to claim his body to which he remains silent and she continues to tell him that his remains will be the property of the state and then goes to ask him he wants to choose any of the witnesses. The camera effectively stays on the face of Mr. Woods who remains silent throughout the dialogue, the camera then capturing streams of tears that roll down his cheeks. At this point in the film, I recalled the time when our then Prime Minister, Brian Mulroney was asked whether to bring back the death penalty, to which his reply was that we (Canadians) will not go back to the times of the stone age.
Director Chukwu creates effectively the prison setting. One scene has Woods going into the open, where the sky can be seen. Many prisons in North America do not have this feature.
CLEMENCY bears the traits of a director's first effort. This means the film being single layered, which tends to follow a traditional path of past films, though not necessarily stereotyped. The film contains a few cliches. One can see right away that the warden is her own prisoner just as Woods is. A characteristic of a layered film is one with more to show - a singled layered film is a film that would not surprise on a second viewing. Once the story gets into gear, one can predict one incident after another right to the very climax. To Chukwu's credit, she creates her dramatic set-pieces with discipline and authority though one can tell that she is trying too hard with her various alternative camera placements. She elicits superlative performances from her cast particularly Woodard and Aldis Hodg. In contrast, if one is to watch a director with a dozen or more films under his resume, there is often more than one thing going on, on screen. Director Chukwu should eventually get there, as this effort puts her up there as a first director to be reckoned with.
Trailer: https://www.youtube.com/watch?v=r-E8-yPtQcY
DOLITTLE (USA 2020) **
Directed by Stephen Gaghan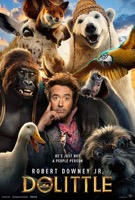 The third of the DOLITTLE films that I can recall, the first with Rex Harrison (Richard Fleischer's 1967 musical, remember the song "Talk to the Animals"?) and the second with Eddie Murphy (the fantasy comedy 1998 version directed by Betty Thomas) in the titular role. Both films were not very good, and this latest remake is not that good either. The film had 21 days of re-shoots following poor responses from test screenings. This one concerns a voyage and the original title was THE VOYAGE OF DOCTOR DOLITTLE before the title changed.
The film follows Doctor Dolittle (Robert Downey Jr.) 7 years after his beloved wife's death. The eccentric Dolittle, famed doctor and veterinarian in Victorian England, has become a hermit, hiding himself away behind the high walls of Dolittle Manor, with only his menagerie of animals for company. But when Queen Victoria (Jessie Buckley) falls gravely ill, a reluctant Dolittle is forced to set sail on an epic adventure to a mythical island in search of a cure, regaining his wit and courage as he crosses old adversaries and encounters wondrous creatures. If the queen dies, the property will be lost and so the queen must be saved. So goes for the search of the magical fruit from the Tree of Eden.
DOLITTLE is a kids' film packaged as a family fantasy adventure. There is nothing really exciting or funny in the movie, which explains the film's re-shoot. The lack of a villain shows. Martin Sheen's comical villain Dr. Blair Mudfly, does not provide many laughs either. The introduction of a fire breathing dragon at the film's climax fails as well. A dragon is introduced and the filmmakers do not know what to do with it. In the end, its wounds are healed by the good doctor in what is an absurd sequence.
Set in Victorian England, the film is a white man's movie. In one scene where the gorilla open the door of the manor to see two humans for there first time, the gorilla and the boy, Tommy Stubbins (Harry Collett) screams simultaneously. This sequence is so obviously put in to show the strength of the female character, Lady Rose (Carmel Laniado) who does not utter a scream. The screaming gorilla garnered laughs during the promo screening. The gorilla screams again and faints a few minutes later, illustrating how desperate the filmmakers are in repeating a joke to get laughs
DOLITTLE is one tiring and boring voyage. There is no explanation for animation at the film's start turning into live action, not that it matters.
DOLITTLE arrives with hefty $175 million budget and this is quite a huge sum, even for a blockbuster. The film's release has already been postponed from last year due to clash with the RISE OF SKYWALKER Star Wars film. To make a tidy profit, it must do spectacular business worldwide. The film has already opened one week in advance in South Korea where it made number 1 at the box-office prompting star Downey Jr. to thank the Korean people.
Trailer: https://www.imdb.com/title/tt6673612/videoplayer/vi2198650649?ref_=tt_pv_vi_aiv_1
LES MISERABLES (France 2019) ***** Top 10
Directed by Ladj Ly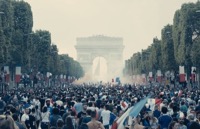 LES MISERABLES impressed critics when it premiered at last year's Cannes that eventually led to the film deservedly being selected as the country's nominee for Best International Film (the new name for the Best Foreign Language Film). The film also marks the first a black director's film has been selected for France, which is also his debut feature . I loved the film when I first saw it at TIFF and it is my pick for the Oscar Winner.
LES MISERABLES the film is so called for a number of reasons, as explained as the film progresses. The film opens on the day in Paris where France is playing the World Cup. A black kid dons the French flag while he and his friends jump the metro gates to get to the heart of the celebrations. They sing the French anthem "La Marseillaise" as patriotic as they can be. (The opening scene touched me especially, as I was myself in Paris on that very day.) But this is a different France as the camera shows more immigrants than white Gallic folk. And the film reveals a different France with a different assortment of current problems. It is an arousing beginning and director Ly keeps the momentum throughout.
What begins with the celebration of France's World Cup eventually turns sour with the theft of a lion cub (that is the cutest and the real LION KING) from an East European Circus by an African kid. Three Paris cops, a black, a white racist and a rookie attempt to calm the racial tensions in the Muslim neighbourhood where the thief resides.
The story concentrates on the rookie, Corporal Ruiz (Damien Bonnard), a cop of provinces who moves Paris to join the Anti-Crime Brigade of Montfermeil, discovering an underworld where the tensions between the different groups mark the rhythm. The racist cop is Chris (Alexis Manenti) also known as pink pig, a nickname he is actually proud of. Chris actually believes he is doing good, and in an odd sort of a way - he is. "Le loi, c'est moi!" he proudly decalres! The segment where he harasses three teen girls at a bus stop (they are not that innocent either), is magnificently done, and shows the characters Chris is. The third, the black (Djibril Zonga) is the one, ironically who accidentally causes the riots. When the kid is flashed shot in the face, a riot on police brutality erupts.
Director Ly exhibits brilliant writing (he co-wrote the script with Giordano Gederlini) and excellent camera work while eliciting superlative performances from all his actors. His totally gripping film, a real roller coaster ride, will undoubtedly keep one on the edge of ones seat right to be very end where surprises and twists in the plot abound. And wait for the Victor Hugo quote from his novel LES MISERABLES at the film's end to conclude the events. LES MISERABLES has a hard fight with PARASITE for the Best International Feature Oscar.
Trailer: https://www.youtube.com/watch?v=z5u-HKciyhM
WEATHERING WITH YOU (Tenki no Ko - Child of Weather) (Japan 2019) ***
Directed by Makoto Shinkai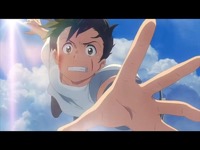 Water, especially rain and flooding, is especially difficult to animate in the past, but many recent animated features have shown otherwise. The new Japanese animated feature by Makato Shinkai (YOUR NAME) is yet another such film that seems eager to showoff lots animation of rain, lightning and other difficult effects to animate. The result is a very beautifully orchestrated animated feature, though much of its often confusing narrative could be improved.
The title WEATHERING WITH YOU comes from weather tampering. Hina, a girl has the ability to alter the weather. Hodaka has fallen in love with her, besides setting up a business with her to make money out of changing the weather - hence the film's title WEATHERING WITH YOU.
High-school freshman Hodaka Morishima has run away from his home moving to Tokyo. On the trip, he almost gets thrown off a ferry when a freak rainstorm hits it. However, he is saved by a man named Keisuke Suga, who hires him as an assistant to his small publishing company. At work, Hodaka meets Natsumi, Suga's niece. They investigate urban legends relating to the unusual weather in Tokyo; from a psychic, they hear the legend of a weather maiden who can control the weather. It is when Hodaka meets Hina who can change the weather that the story begins falling into place.
The film is confusing for various reasons. The characters are easily mistaken one from another as it is difficult to distinguish (and remember) one girl from another - from Natsumi (Suga's niece) to Hina another girls in the story.. Altering the weather is a concept quite foreign to North America. I have been to Tokyo and witnessed the torrential downpours and can understand the Japanese fixation on being able to change the weather for events like weddings. There is a segment set in Shinjuku where I was put up in Tokyo. The busy streets depicted in the film reminded me clearly of the same when I was visiting. The film takes a while before getting a solid footing. It is after all the characters have been introduced that one can start appreciating the story. Writer/director Shinkai has induced two similar traits usually found in the Studio Ghibli films - the romantic true love of a young couple and the fantasy and mystical effect. Here, the young couple is Hodaka and Hina. Hina is also disappearing owing to the use of her powers to change the weather.
Besides having the theme of young love, the dangers of the adult world also creep into the story. Tina has a job in the sex trade before Hodaka saves her. Hodaka finds a gun and shoots her pimp. Hodaka is an underaged runaway. Social services threaten to take away Hina's younger brother. These are adult themes in what would seem to be in an animated feature more suited for adults.
WEATHERING WITH YOU has made quite a lot of money since opening. The film was selected as the Japanese entry for Best International Feature Film at the 92nd Academy Awards.It also received four Annie Award nominations including Best Independent Animated Feature, which makes it the third anime film tying with Ghibli Studios' SPIRITED AWAY and MILLENNIUM ACTRESS to have four nominations, which is the highest for an anime film at the Annies. The film has at the time of writing already grossed $175 million worldwide.
Trailer: https://www.imdb.com/video/vi3415195417?playlistId=tt9426210&ref_=tt_ov_vi
WHAT SHE SAID: THE ART OF PAULINE KAEL (USA 2019) ***1/2
Directed by Rob Garber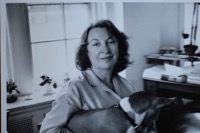 Roger Ebert described his colleague film critic Pauline Kael as: "The most powerful, loved, and hated film critic of her time."
Pauline Kael, (June 19, 1919 – September 3, 2001) was an American film critic who wrote for The New Yorker magazine from 1968 to 1991. Kael was known for her "witty, biting, highly opinionated and sharply focused" reviews, her opinions often contrary to those of her contemporaries. She was one of the most influential American film critics of her era.
A doc is often as interesting as its subject and Garber's doc has picked a controversial one. Personally, I do not like Kael or any person who is downright mean or opinionated, as the doc will reveal. I can also predict the kind of films she would detest or love, as her preferences are confined quite narrowly.
Director Garber chooses actress Sarah Jessica Parker to read from Kael's reviews. Filmmakers Quentin Tarantino, Paul Schrader, and Francis Ford Coppola and critics Camille Paglia, Molly Haskell, Greil Marcus, and David Edelstein speak of her enormous gifts and influence. Garber also managed to get David Lean (whose LAWRENCE OF ARABIA Kael panned and who was downright rudely insulted by her) to say a few bits about the woman. It is this portion that helped create an awful taste in my mouth for Kael. (Writer Norman Mailer called Pauline Kael Lady Vinegar.)
Two elements can be attributed to Kael's success as a critic. One is her character and the second is her writing, the combination of which is deadly. Her strong character could be attributed to her hardships she endured prior to her fame. Kael was born to Polish Jewish parents. She was a single mother who brought up her daughter in hard times were she had to survive and support both of them by perfuming final chores. She also started hanging out with a group of artists that likely inspired her to appreciate more experimental work. As for her writing, she has shown that she is her own woman. Kael has her own distinct voice, Kael says what she feels…. These are the traits that make Kael popular as well as unliked.
In fact her first review reflects her strong traits. The doc illustrates how in 1953, the editor of City Lights magazine overheard Kael arguing about films in a coffeeshop with a friend and asked her to review LIMELIGHT by Charlie Chaplin. Kael dubbed the film "Slimelight" and soon began publishing film criticism regularly in magazines. She also despised David Lean's portrayal of LAWRENCE OF ARABIA. Another film she disliked was Stanley Kubrick's 2001 A SPACE ODYSSEY which she considered empty and pretentious.
On the other hand, Kael championed films that made her a voice to be reckoned with. Two of these, Martin Scorcese's MEAN STREETS and Arthur Penn's BONNIE AND CLYDE could attribute part of their successes her praises. Director Garber's doc includes clips from these films with voiceover detailing the reasons Kael loved these films. Kael also praised Coppola's GODFATHER films.
Besides learning about the woman, the clips of the classic films whether good or bad take the audience bring back nostalgic films of the past - films that made a difference. This is enough a reason to view this film.
Trailer: https://www.youtube.com/watch?v=EJ7MJcrazxE