It can happen anywhere.
In the slums, ghettos, gated communities, schools and even churches. The abusing of children.
It's the dirty little secret many want to go away, but it never quite does. As long as the sexual rights for the safety of children are brushed under a rug, and perpetrators are given slaps on the wrists, it will not go away.
It can happen to anyone. To anyone's child. No strata nor societal hierarchy has immunity from it. All the way from cabinet ministers' children, to diplomats' children, to pastors' children, to politicians' children, to single parents' children, any child can be sexually abused. Molested. Sometimes even by their own family. Parents even.
It is an uncomfortable and inconvenient truth. Like the indigenous bodies disappearing in landfills, we just want this all to disappear, but that is wishful thinking. As humanity sinks its head, like an ostrich, towards the reality of children being sexually abused, this continues. It continues on a worldwide scale, even spawning industries like child sex trafficking. Child sexual tourism in some countries. Child sexual slavery in others. All of the above sometimes.
We often hear about it happening in Hollywood and with the Catholic church's wayward priests, but it can also be next door. We as a society have chosen to be horrified about it, only when it appears in the media once in a while, and then forget about it. Like the orange t-shirts for solidarity with the indigenous peoples of Canada, as we honour the National Day for Truth and Reconciliation. For many after that day, those symbolic t-shirts will be taken off and forgotten, only to be remembered a year later, with no real long-lasting changes nor resolutions.
And in the meantime, another child gets abused. An innocent child who cannot defend themselves. Adding to the thousands, and hundreds of thousands, maybe even millions of children who have already been sexually violated worldwide. Losing their innocence while still young. Kidnappings, trafficking, violations, assaults, molestations, trauma upon trauma.
Those wounds do not go away. They haunt the victims; the survivors, well into their adulthood, wreaking havoc in their lives and relationships while more often than not, the perpetrators go scot-free. It is a crime to abuse children, but most children will not go to the police. Threats, fear, intimidation, feeling broken, doubting they will be believed, poverty, illiteracy, going numb, disassociating, and just being too young to be able to formulate a legal or civil case tend to be the culprit why. By the time they are adults, it's often too late. Too much time has passed.
All would seem lost, and it seems very bleak, but luckily there are places like the Gate House in Toronto, Canada, providing therapy, counselling, and sanctuary for adult survivors of childhood sexual abuse. There are movies which tackle this, like "Sound of Freedom" with Jim Caviezel,
"Human trafficking" with Mira Sorvino and "Eden." Emmy-Award winner Ruchira Gupta is being awarded an award for her critically-acclaimed debut novel "I kick and I fly" about sex trafficking.
There are a plethora of Christian missionaries who go undercover to dangerous areas of the world, like some Asian countries, to rescue as many children as they can and then place them in orphanages and safe homes. 100 Huntley Street has some documentaries that cover this. Joyce Meyer, a well-known American female preacher is very open about her childhood sexual abuse at the hands of her own father. Her courage has provided comfort, solace, healing and validation for many survivors.
There are also many anti-sex trafficking activists and advocates cropping up. The "Last Girl Awards" in the USA are recognizing activists, artists and policymakers who are uplifting the most vulnerable among us, including Anne Reams who co-founded "The Voices and Faces" project which gives workshops to help survivors of all kinds to be able to tell their stories. Even stories of child sexual abuse and child sex trafficking. She has held "the Stories We Tell" workshops with R. Clifton Spargo for years, empowering survivors of gender-based violence for years. They will be holding workshops in Toronto this mid-October.
Here in Canada, people like Lee Lyttle, himself a survivor, have written a memoir called the "Wounded Healer - Surviving Childhood Trauma" and speaks out about this. Others like Trynelle Thomas, also a survivor, are holding workshops like the "Take Back Your Voice" poetry workshops at the Gate House, helping survivors to break the cycle, get healing and find their voices again.
When children are sexually abused, they lose their voice, agency, sense of direction, identity, individuality and groundedness; their general sense of safety in the world and so much more. Providing programs and workshops, safe spaces, as well as platforms, to get back our voices, is needed for us survivors as part of our healing process.
There is hope on the horizon but still, there is a lot of stigma and shame attached to survivors. Especially male ones. We still have a long way to go. Whether it's third-world countries, developed countries, rich countries or poor countries, it is an issue. The survivors must be allowed to tell their stories and to heal from this very deep-seated shame. We must be given back our dignity and voice back.
On October 5th, 2023, the Gate House in Toronto, Canada is holding the 5th Annual Healing the Voice Within Fundraiser in support of its work with survivors of childhood sexual abuse. The Gate House provides a safe haven for survivors to receive healing, support and a place to be heard. This includes art therapy and there will be an art fundraiser and silent art auction, with a lot of the art coming from the survivors themselves, myself included.
I am a survivor. For us survivors, we are finding our voices and courage by sharing our stories with each other, and realizing we are not alone. Shame has kept many of us silent. Trauma others. Fear even more of us. But no more. As we heal the voice within, it's time to take our voices back and tell our stories, because after all, like the singer Emeli Sandé sang in one of her songs, "Read All About It," our voices have the words to change nations.
--------------------------------------------------------------------------
About Jane Musoke Nteyafas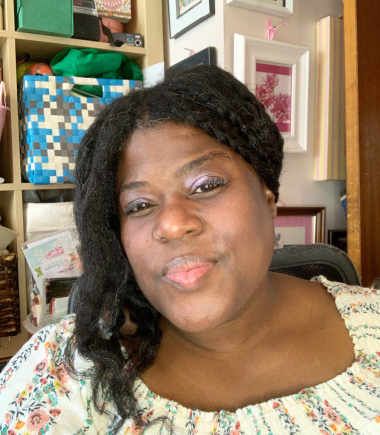 Jane Musoke Nteyafas is an Anti-bullying Advocate, Anti-Suicide Advocate and Public Speaker who lives in Toronto, Canada. She is also a Poet, Writer, Visual Artist, Playwright, Actress, Musician and Columnist. She is a survivor of childhood sexual abuse herself.
She is the daughter of a late Diplomat and has lived in several countries. She speaks English, French, Spanish, Danish, Luganda and some Russian. She won a Miss Africanada Pageant in 2000, the 2007 Planet Africa Rising Star Award and the 2008 African Canadian Women Achievements Award. She was also on the board of the Association of African Canadian Artists.