Thirty years after the release of director Spike Lee's biopic Malcolm X in 1992, based on Alex Haley's The Autobiography of Malcolm X, the iconic African-American filmmaker returned to Saudi Arabia to screen the film publicly for the first time on the 30th anniversary year of its release. History was made on December 3, 2022, during the second annual Red Sea International Film Festival.
Given the over 35-year ban on cinemas in the Kingdom, from the early 1980s until 2018, as part of a cultural policy that aimed to promote traditional values and discourage public entertainment, it was quite a feat for Spike Lee to have been given the permission back in the early 1990s to shoot critical parts of the first non-documentary film in the Holy City of Mecca.
As a non-Muslim, Lee himself was not allowed to enter the Holy City but he was able to send a Muslim camera crew to capture the scenes during the Hajj pilgrimage.
"We knew that by hook or crook, we had to shoot Malcolm's Hajj because this is where he felt he converted to true Islam. But up until that point, a movie camera had never been allowed. And by the grace of God, the grace of Allah, the highest Islamic court gave us permission," Lee explained. "It wasn't because of me. It was because of Malcolm X that they made that exception. They recognized who he was. ,,, We were blessed."
Being invited to showcase Malcolm X at the RSIFF in Saudi Arabia was a full circle event for Spike Lee.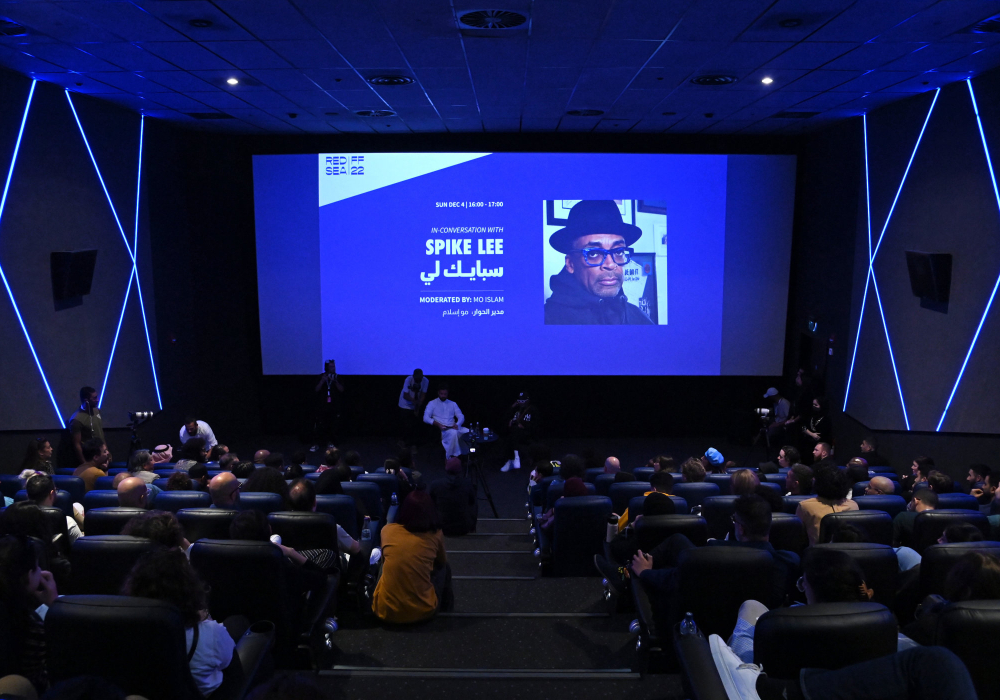 The In Conversation event took place at the Red Sea Mall movie theatre in Jeddah, Saudi Arabia. (Supplied photo)
As I sat in a screening room set up at a Jeddah movie theatre the next day, on December 4, for an intimate "In Conversation" event with the New York-based filmmaker and NYU film professor, the audience's anticipation was palpable. The event followed a press conference earlier in the day, where he also shared some interesting insights.
In the crowd for the In Conversation event were many young aspiring and early-career filmmakers from such diverse places as Nigeria, Vietnam, Morocco, France and, of course, Saudi Arabia.
Finding a story to tell
The exchange between Spike Lee and the audience, through the moderator and Saudi podcaster Mohamed Islam, touched on many interesting topics, including the power of storytelling.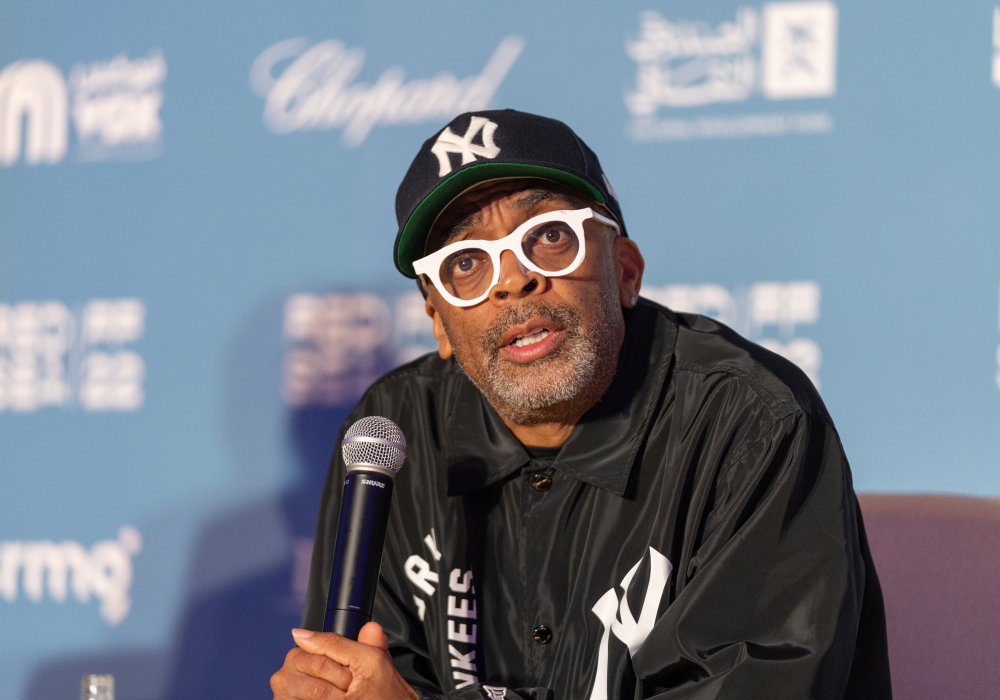 Spike Lee speaking at RSIFF press conference. (Supplied photo)
When asked if he would ever consider making a film in Saudi Arabia about the country's current transformations and many unsung Arab heroes, Lee replied, "That's a good question." He went on to say he doesn't speak the local language and that it's dangerous territory to come into a culture you don't know and attempt to tell their story. "I've seen that in many attempts to make films about Black people," he said.
"I am not in any position to tell Saudis, the people, the artists, what to do because that was something a white American would do."
"I can't do that because when other people want to tell other people's stories nine times out of 10, they're going to be false narratives that are made to further their agenda. So what I will [say] is that artists have to work within the nation of Saudi Arabia to get their [own] stories [out there]. Film festivals have been the place where films are shown in other countries and other cultures. So that'll answer that question."
A big part of the power to tell authentic stories comes from having the ability to shape the narrative and storylines. That's why it's always been important for Spike Lee to not only be a film director but also to own his own production company.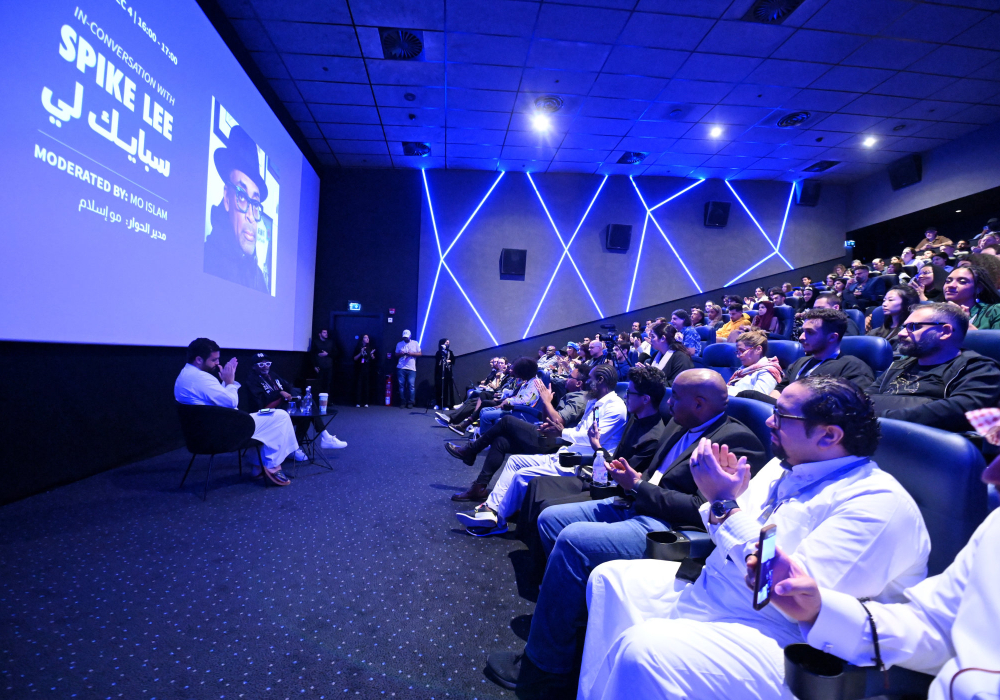 "I want to have as much control as I can get," he points out. Of course, Malcolm X was mostly financed by studios but it was important for him to have the creative control to have Black people involved both in front and behind the camera. An example was his demand to the powerful Teamsters Union to hire people of colour to drive the vehicles for the film production. Failing that, he would hire drivers from the Fruit of Islam.
"I'm doing what I think I was put on this God's earth to do, which is to be a storyteller," he said. Making a living doing what you love, including doing so on your own terms, is truly a blessing.
The myth of the overnight success
But realistically speaking, the road to doing what you love can come with many twists and turns. Many of us have children, mouths to feed and other family responsibilities. We need to be responsible adults and do what needs to be done along the way to finding our bliss.
"So it's not an either-or thing," Lee explained. "The biggest myth ever is the overnight success. That the hand of God, the hand of allies, have to come out of the heavens and anoint you as the next person. I'm not going to curse, but that's BS. And that lie has done more harm to young people who think that that's the way it is. ... Well, you have to bust your culo."
"Because this business called cinema/film is no joke. It's cutthroat. It's cutthroat. And the people who get through the hardships and just barely getting by are the ones that have a work ethic."