We recently lost a giant of the silver screen with the passing, at the age of 96, of famed Hollywood actress Cicely Tyson (Dec. 19, 1924 – Jan. 28, 2021). Her storied career, which spanned over seven decades, was particularly impactful through her steadfast commitment to breaking prevailing stereotypical representations of the black experience in film. She wanted to portray real people with emotions and heart.
In an industry where "light is better," she was a proud dark-skinned woman who fought to play roles that spoke to her and the audiences she served. "We are not just considered actresses," as she once said. She was still considered a black actress when going for the same role as Jane Fonda.
"It limits my ability to work," she added, but she preferred to work only every few years if it meant she could continue to have the freedom to portray black people as full human beings on screen.
One such epic film was the 1972 film, Sounder. It showed a beautiful relationship between a black man and a black woman raising a family during the Great Depression. She played the matriarch in a family of sharecroppers sharing a unique bond amid their daily struggles. It was black love showcased in a beautiful way.
Tyson recalled how a journalist in Los Angeles told her: "I'm glad I saw the movie, Cicely, because I never really thought that a black man and woman could be linked to each other that way. I thought that the thing that existed between them was just a lust or sex and that they never really had love."
Cicely Tyson's response was: "You know what you're saying? You're saying that we're not human beings."
Recognizing six trailblazing performers
A powerful new documentary produced by Canadian filmmakers, Yap Films, in collaboration with executive producer Alicia Keyes and director Yoruba Richen, takes a deep dive into the power and influence of six African-American women artists, entertainers and activists, including Tyson. They were trailblazers in their time in support of the Civil Rights Movement.
The documentary, How It Feels to Be Free, is based on the book How it Feels to be Free: Black Women Entertainers and the Civil Rights Movement by author Ruth Feldstein. It chronicles six performers' artistry and activism: Lena Horne, Abbey Lincoln, Diahann Carroll, Nina Simone, Cicely Tyson, and Pam Grier. We learn how they changed American culture through their films, fashion, aesthetics, music and politics.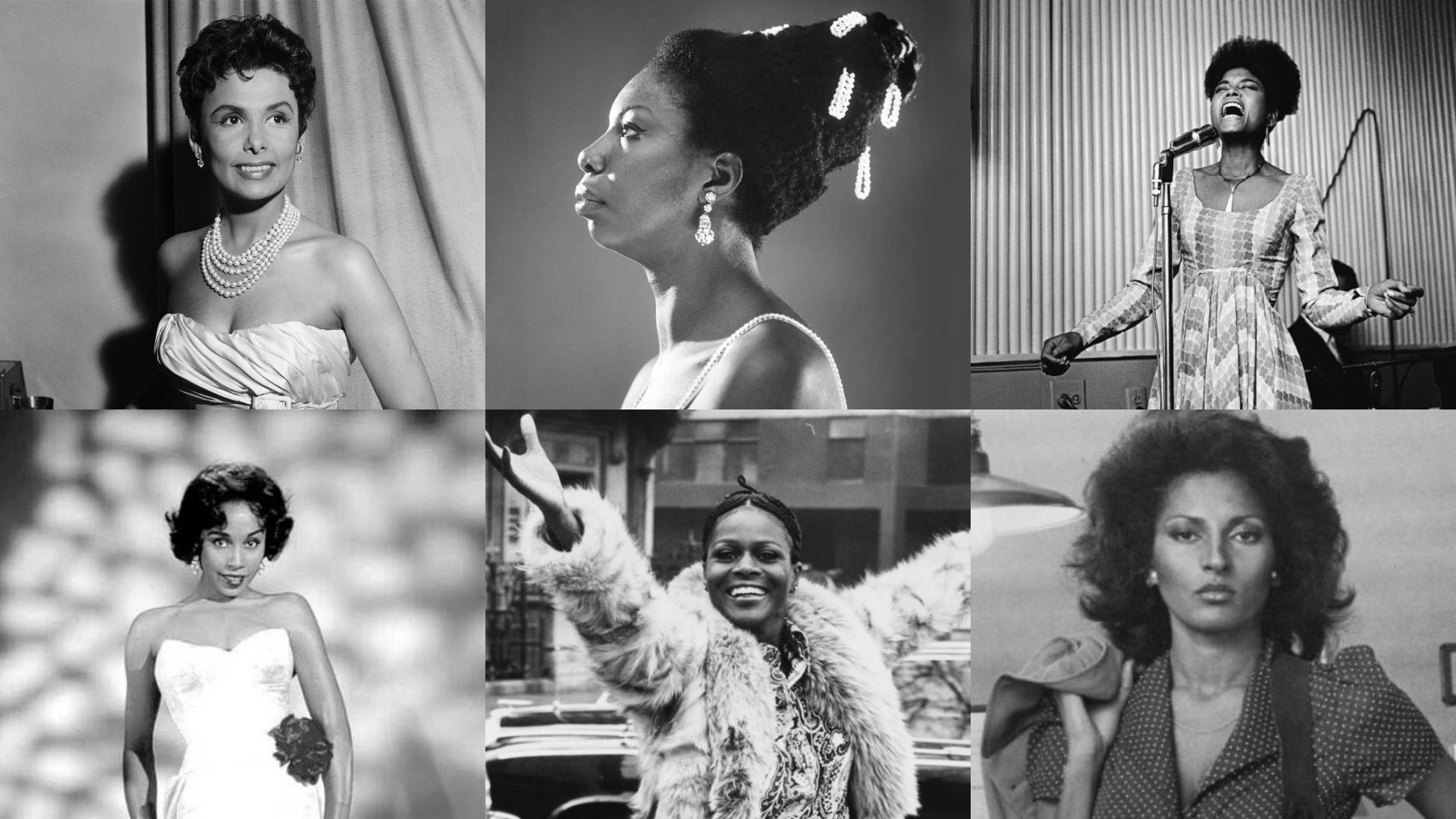 "These women were pioneers in the industry. They were making a way out of no way," as Halley Berry said.
The documentary also features interviews from some of the industry's leading entertainers such as Alicia Keys, Lena Waithe, Halle Berry, Samuel Jackson, and Canadian Sharon Lewis. In addition to its recent broadcast features on CBC and PBS Broadcast, it is currently available for streaming on CBC Gem from February 1st, 2021.
At the junction of art and politics: Creating a space to be heard
The pivotal impact that these vanguard black women artists have had in shaping American culture and the Civil Rights Movement has often been forgotten. "They all took risks and they engaged in black freedom struggles in terms of the ways in which they represented blackness on screen, on stage, in music, in their lyrics, their choices of clothing, their choices of hairstyle," as Ruth Feldstein highlights.
It can't be underestimated how imagery and representation on the big screen and television can shape culture, feed widespread biases, impact national discourse and identity, as well as serve as propagandist tools across the globe. Foundational films of American cinema such as the silent film Birth of a Nation (1915), which helped spur the rebirth of the Ku Klux Klan, and Gone with the Wind (1939), set in the American South and depicting African-Americans as servile, become part and fabric of popular culture.
How It Feels to Be Free highlights Abbey Lincoln's fascinating journey of self-discovery starting from her early days as a performer with perfectly coiffed hair and wearing an iconic dress work by Marilyn Monroe in the 1953 film Gentlemen Prefer Blondes. Lincoln wore the dress in a 1956 movie called The Girl Can't Help It, starring Jayne Mansfield and musical acts like Fats Domino.
"I saw myself as beautiful but I didn't see myself as an imitation of anybody, but an original," said Lincoln as she wore the dress to open shows and soirées. But she later said: "You know what I did with that dress? I threw it in the furnace. Are you kidding? I'm not wearing some white woman's hand-me-downs."
Abbey Lincoln's transformation from a sultry chanteuse to the fierce, afro-donning, truth-telling and unapologetic jazz singer she later became, fighting for black liberation through her art, was one of the highlights of the documentary.
Political awakening in Greenwich Village
Much like many of the trailblazing performers featured in How It Feels to Be Free, Abbey Lincoln's political awakening came as a result of her interactions with a nexus of artists, painters, activists and writers who converged in New York during the late 1950s and 1960s. Those included the likes of James Baldwin and Lorraine Hansberry.
New York's Greenwich Village started becoming an enclave of culture, music and the arts from as early as the 1930s. It also became an incubator of progressive ideas and political ideologies.
"I loved being in the Village. It was all so multi-racial, and people mixed and mingled with less fear, less anxiety. What the world should be. Everything was based upon what somebody could do, not what you looked like," said Diahann Carroll.
Harlem and the Village's interracial subcultures formed the bedrock of these pioneers' political education. Greenwich Village's Café Society was Lena Horne's artistic home base for years. The only integrated nightclub in New York outside of Harlem, it attracted luminaries, creatives and intellectuals like Langston Hughes, Orson Welles, Billie Holiday, Art Tatum, and Duke Ellington.
"I began to thrive there," said Horne. Entertainment and activism joined together in an exciting way. "It was sort of radical chic in its day," said Gail Lumet Buckley, Lena Horne's daughter.
Café Society is also where, in 1939, Billie Holiday famously premiered the song 'Strange Fruit,' featuring the poignant lyrics: "Black bodies swinging in the southern breeze. Strange fruit hanging from the poplar trees." It's a wrenching protest against the lynching of African-Americans.
Toward the March on Washington
These figures, known as Civil Rights writers such as Baldwin and Hansberry, complemented by performers Abbey Lincoln and Miriam Makeba, were, in turn, major influences for singer Nina Simone from 1960 on.
"An artist's duty is to reflect the times. That to me is my duty," said Simone.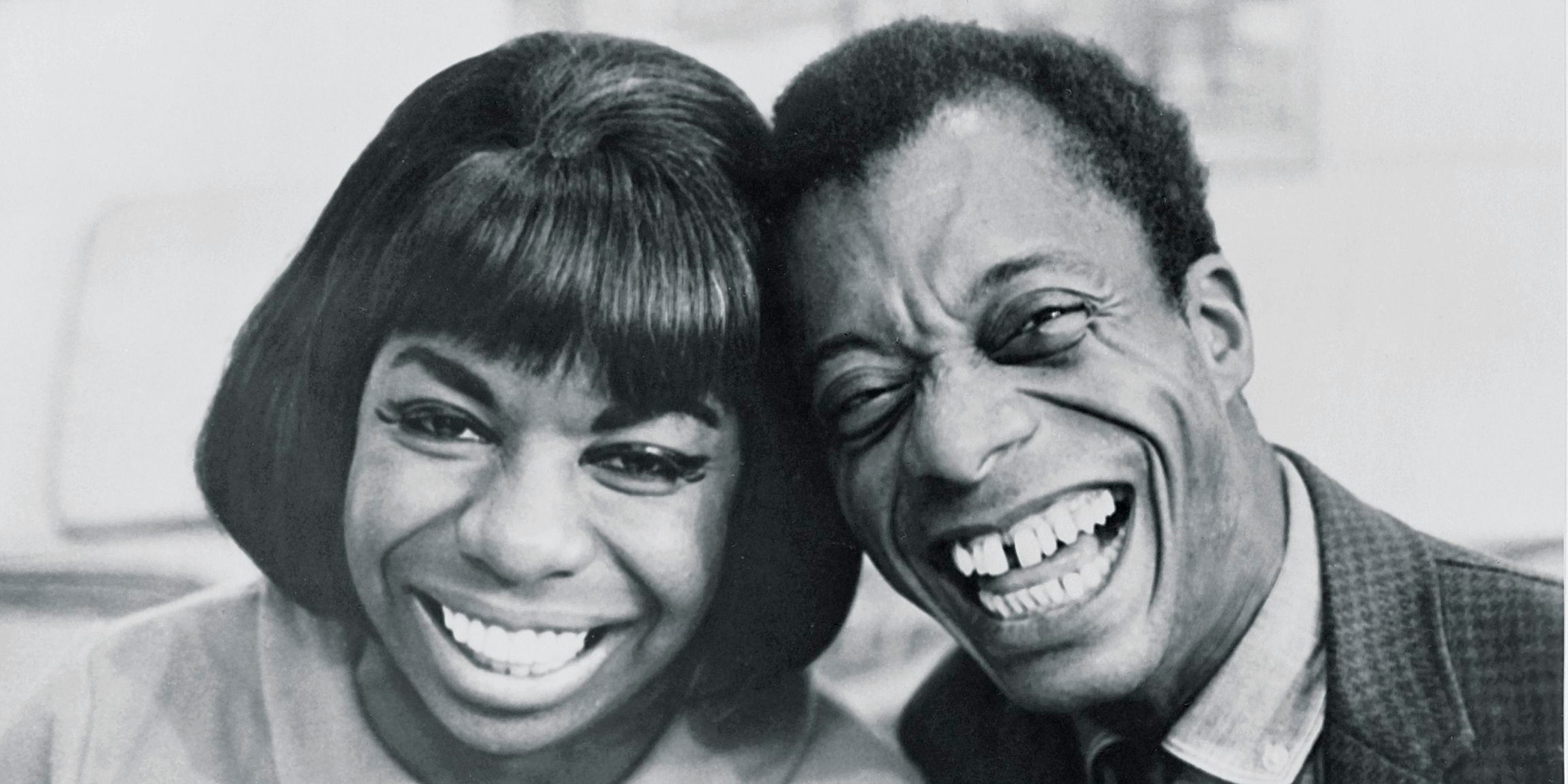 Her pivotal moment of spiritual awakening, as she recounted, came after the death of four girls in the church bombing of the 16th Street Baptist Church in Birmingham. This tragic event, following the murder of Medgar Evers in Mississippi. prompted Simone to compose 'Mississippi Goddamn' in under an hour.
Shortly before Medgar Evers' death, Lena Horne visited him for a tour of his beloved city. When she returned to New York, she heard of his passing. Horne was one of the African-American leaders from the North which James Baldwin invited to meet with Robert Kennedy in 1963.
As the Civil Rights Movement gained momentum and urgency, African-American entertainers were very much present on the front lines. Behind the scenes, Diahann Carroll supported black organizations, like NAACP and SNCC financially, and hosted fundraisers in her home. Abbey Lincoln's apartment also became a meeting place for activists.
Lincoln's album 'Freedom Now Suite,' recorded with her husband and jazz legend Max Roach, is considered one of jazz's greatest records. The song Freedom Day was a call to "throw those shackling chains away."
"There's nothing more powerful than being able to speak the truth of what you're living," as Alicia Keys noted in the documentary. These artists really stood for justice and equality.